Disney+ has dropped a new trailer of the most-awaited animated show, 'Cars on the Road'. It seems that Disney+ and Pixar are collaborating to come back with the world of Radiator Springs and beyond in all of the new animated shows. After long celebrating Disney+Day, nine complete episodes will be streamed on Disney+. The sneak peek trailer mainly executes the entire adventure.
In this animated car series two best buddies Lightning McQueen and Mater are returning with their old antics while mater exposes the cars of radiator Springs as he has a sister, and he is making plans to cross the country for her wedding. McQueen announces himself as Master's plus-one, as expected the epic cross-country road trip has started. The trailer does not expose anything about mater's sister.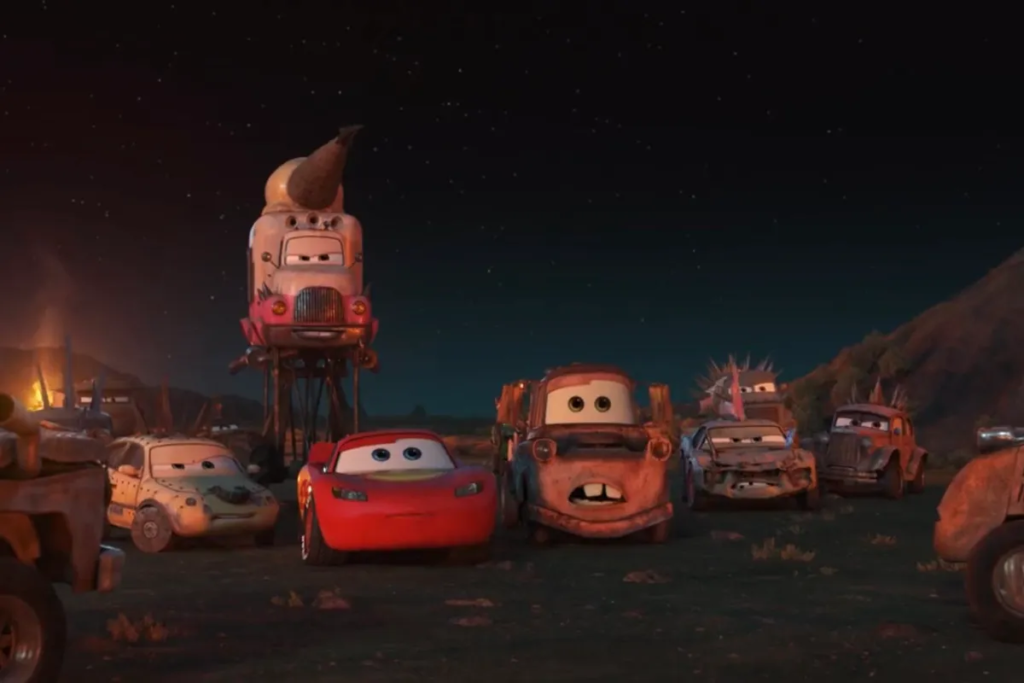 After watching the trailer we are just expecting an adventurous road trip that would make Chevy Chase very proud. The pair set out for the outside into their Route 66 town, Mate, and McQueen will introduce many new faces. The series mainly expand the auto universe, the haunted mansion of ghost trucks, and an interesting carnival of acrobatic cars.
We can't deny that the car's universe is filled with A-listers from the previous trilogy as Paul Newman, and Michael Keaton. The action-packed show is ready with its electrifying motors.
Cars on the Road: Cast
The animated series features Marc Sondheimer. The nine-episode series has been directed by Bobby Podesta, Brian Fee, and Jake Monaco the composer. The voice of Lighting McQueen has been voiced by Owen Wilson, and the voice of Mater gas has been given by Larry the Cable Guy. Steve Purcell is also one of the directors of this series.
Cars on the Road: Release Date
The new animation series will hit 8th September 2022. Disney+ day comes back for the second annual celebration on this day and is set to lead into the massive D23 Expo: The Ultimate Disney Fan Event happening in Anaheim, California. We are expecting this will be a huge event, with many expected guests, and hosts.
Here is the trailer:
Read More: Partner Track: Arden Cho coming with a new Romantic love Drama series