EA Sports' football-based video game FIFA has been a huge hit with the players over the years. They release a new version of the game around September each year. FIFA 22 has been relatively better gameplay-wise but the transfer market has been very low this year.
One of the major drawbacks of the FIFA video game franchise is the lack of cross-play. The game can be played on PC, Xbox and Playstation but cross-play isn't available. The transfer market and all the online modes of the game were restricted to each specific platform.
However, many things are going to change in the upcoming FIFA 23 edition, which is expected to be the last game of this franchise. The current partnership between EA Sports and FIFA has been extended to cover World Cup but this year's FIFA 23 could be the last game of the franchise to be released. Starting from July 2023, EA Sports will be launching EA Sports FC which will take the place of the football-based video game.
Read: FIFA 23: Official Reveal Trailer – Everything you need to know about the upcoming game
FIFA 23 – Cross-play: In-depth analysis and details of the new feature coming to the game
FIFA 23: Cross-play game modes
In FIFA 23, cross-play will be available for players on the same platform generation. PlayStation 5, Xbox Series X|S, Stadia, and PC versions of FIFA 23 will be cross-play compatible with one another, and PlayStation 4 and Xbox One versions of FIFA 23 will be cross-play compatible with one another.
In FIFA 23, cross-play will be available at launch in FUT Division Rivals (except Co-Op), FUT Champions, FUT Ultimate Online Draft, FUT Online Friendlies (except Co-Op), FUT Play a Friend, Online Friendlies, Online Seasons (except Co-Op Seasons).
FIFA 23: Transfer market
PlayStation 4
PlayStation 5
Xbox One
Xbox Series X|S
Stadia
The above platforms will share the same FUT Transfer Market. For example, if you were to list an Item on Stadia, a PlayStation 4 player will be able to see and interact with it.
Individual FUT Transfer Market
The above platforms do not share a FUT Transfer Market with any other platform. This FUT Transfer Market update will apply to all players within FUT and is not dependent on a player's cross-play opt-in/out status.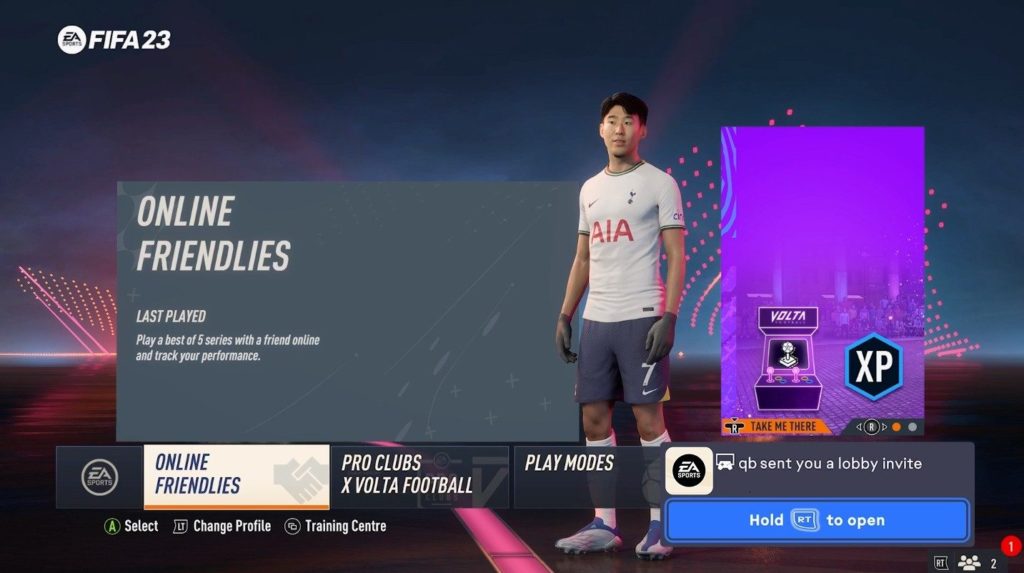 FIFA 23: Leaderboard
Global Leaderboards (viewable when cross-play is enabled)
PlayStation 4, Xbox One, PlayStation 5, Xbox Series X|S, Stadia, and PC
Local Leaderboards
Group 1:
PlayStation 4, PlayStation 5
Group 2:
Xbox One, Xbox Series X|S
Group 3:
Group 4:
via ea.com
Read: FIFA 23: Official release dates, early access and pre-order bonuses for all the editions worldwide