The first 3D V-Cache chip in the world, the AMD Ryzen 7 5800X3D CPU, has been modified to improve thermal performance over the stock part. A photo of an AMD Ryzen 7 5800X3D CPU was uploaded on Twitter by user Madness7771. We get to view the chiplets under its hood for the first time today.
The single CCD and single IOD on the 5800X3D are surrounded by a tonne of capacitors, as would be expected. The 5800X3D, like all other Ryzen 5000 CPUs, includes a gold-plated solder and an indium-soldered design that improves heat conduction between the chiplets and the integrated heat spreader (IHS).
The silicon-protected components of the CPU include the solder point for the second CCD, which is not physically existent but has been sealed off to prevent contact with the IHS. The deciding procedure is now discussed. This is usually a challenging procedure regardless of the CPU, and the addition of several capacitors on the interposer's periphery makes it considerably more challenging for users. However, none of the capacitors appears broken in the photographs, making it appear as though a flawless job was done.
The AMD Ryzen 7 5800X3D CPU has a thin layer of L3 SRAM cache over the CCD in a 3D packaging, which is an interesting feature
This thin layer is extremely fragile and prone to harm. Additionally, AMD had to reduce the voltages and clock rates of the main CCD to protect the V-Cache. Because of this, even though many have discovered a way around it, overclocking is not "officially" permitted. The V-Cache still generates high temperatures even after the chip has been thermally constrained.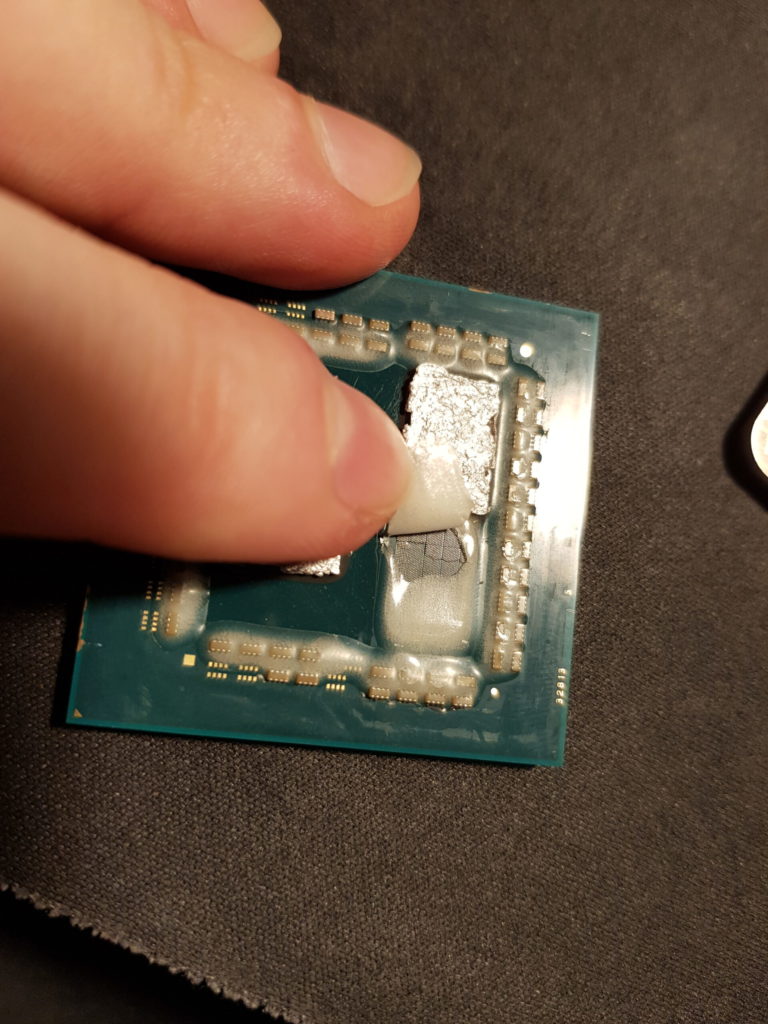 The customer claims that the AMD Ryzen 7 5800X3D was once running at stock temps at 90C, however that is no longer the case. A Noctua NH-D14 CPU cooler was used to cool the delidded chip, which caused temperatures to drop by 10C. The procedure is quite risky because either too much pressure may physically harm the chiplets or not enough pressure will cause air pockets to form and cause temperatures to rise above those of a stock-lidded solution.
also read:
Cerebras CS-2 Wafer Scale Engine: The Largest and Most powerful GPU ever Made