AMD stated that its Phoenix Point and Strix Point APUs will power a varied array of core IPs in next-generation laptops. On the 4nm process node, Phoenix Point APUs will use a mix of Zen 4 CPU and RDNA 3 GPU cores, while Strix Point APUs will use a mix of Zen 5 CPU and RDNA 3+ GPU cores on an advanced process node (most of probably 3nm)
AMD has announced the Phoenix Point APU family, which will include Zen 4 and RDNA 3 cores
The new Phoenix APUs will support LPDDR5 and PCIe 5 and will be available in 35W to 45W SKUs. In addition, the portfolio is slated to debut in 2023, most likely during CES 2023. Apart from LPDDR5 and DDR5, AMD has stated that the laptop parts may feature other memory technologies.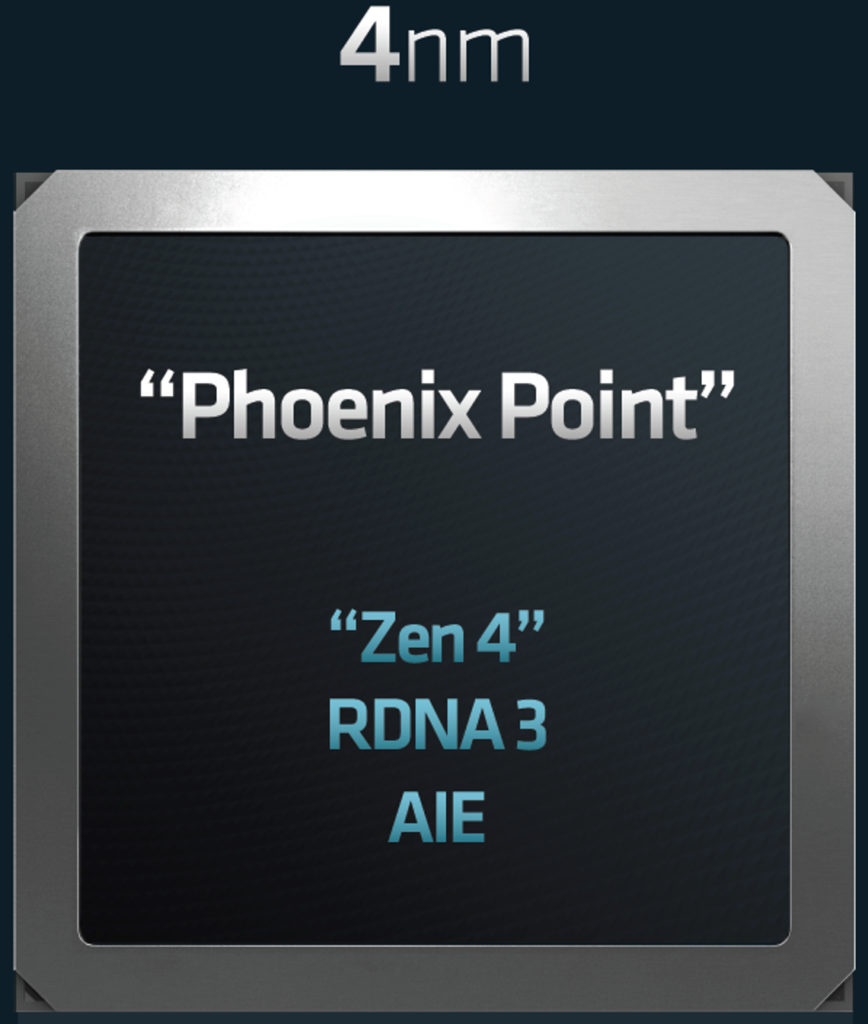 According to previous specifications, the Phoenix Ryzen 7000 APUs could still have up to 8 cores and 16 threads, with larger core counts reserved for the Dragon Range processors. Phoenix APUs, on the other hand, will have a larger CU count for the graphics core, boosting performance by a significant margin over anything the competition has to offer. Laptops will get the Dragon Range Ryzen 7000 series, which has up to 16 Zen 4 cores for greater high-end performance.

AMD's Strix Point Ryzen APUs had previously been believed to include a hybrid architecture built by integrating two Zen core IPs. The main cores would be based on the Zen 5 design, while the remainder of the cores would be based on the Zen 4 architecture. However, the new roadmap reveals that the next-gen APUs would all be based on the Zen 5 architecture.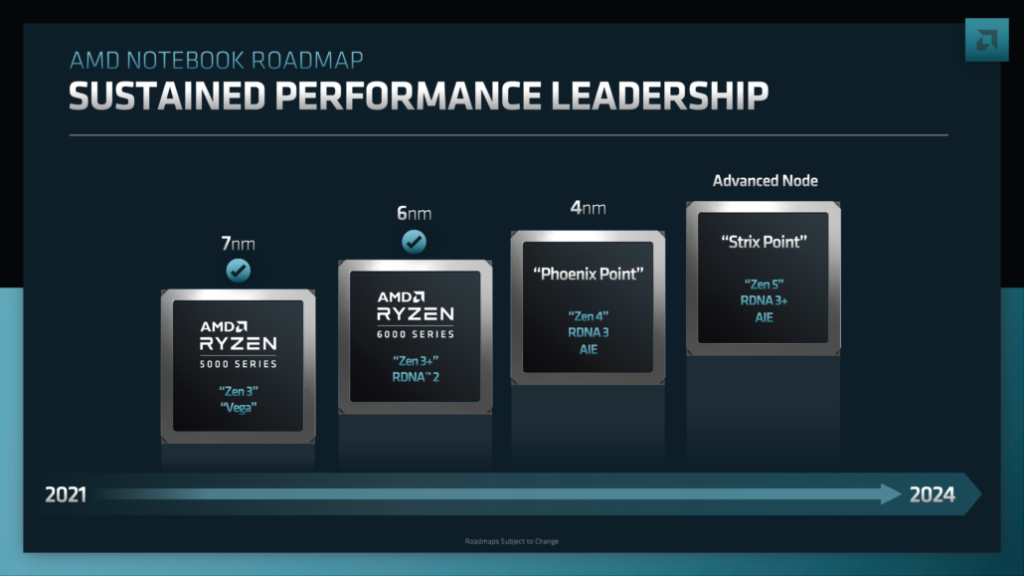 There are also rumors that AMD Strix Point APUs will include a new L4 cache mechanism that will serve as a system-level cache.

Until now, AMD APUs have had a monolithic design, with all IPs (CPU, GPU, and IO) on the same chip. Strix Point Ryzen APUs are also likely to launch technologies like Infinity Cache and GPU IPs like RDNA 3+.
also read:
China's Loongson plans to manufacture its CPUs that will rival AMD's Zen 3 by 2023