The author, "To All the Boys I Loved Before' comes with a new teenage love drama show, 'The Summer I Turned Pretty. If you belong to the Northern Hemisphere, their summer is just like a blessing to you. This summer you will son getting some idea to enjoy it with your loves once through this series.
This teen love dram series reveals the long walks on the beach, summer nights, cool drinks, and also hope that can possibly be anything. The southern people may be not lucky enough as winter has been well and settled down in its own way.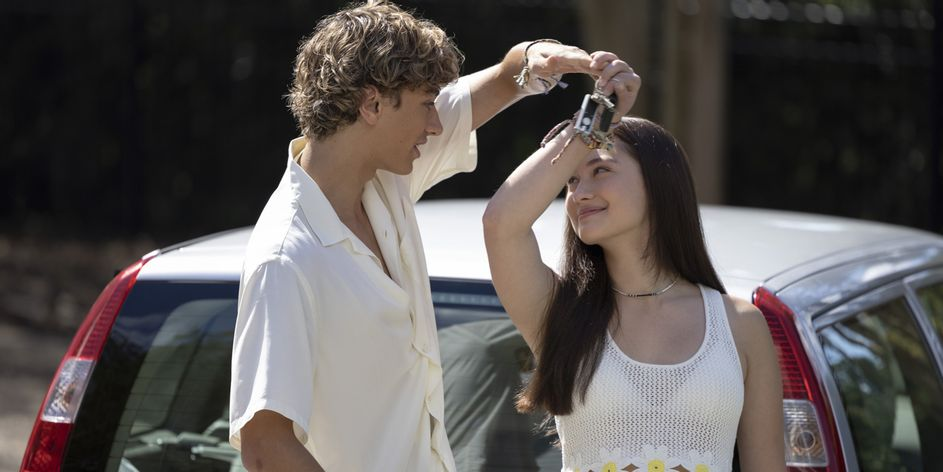 Now, let's imagine you have always been seen as a little sister by one of your love interests, what would you go to do after they start to 'see' you for the first time? In The Summer I Turned Pretty, the best-selling book series come from author Jenny Han reveals a character Bely who is passing through exactly that situation the firsthand. What would you do if you find yourself to be in a love triangle between two of your own brothers? With the cool summer breeze, walks to get ice cream, the lifetime of memories, and all of the things, it's true returning home in summer makes Belly's summer really complicated.
It seems that following the hope of To All The Boys I've Loved Before that's a trilogy of the film getting adapted from such books that aired for the first time on Netflix in 2018, The Summer I Turned Pretty holds the potential to become the next popular coming-of-age show.
The Summer I Turned Pretty: Plot
The story revolves around Belly and her family who have joined their family friends cat the vacation home every summer for the long as she also can remember. She is now growing up and becoming a beautiful teenager, and everything just changed. As belly takes an entry into her own as a young woman, the boys surrounding her who are always used to the thought of her as a little sister, start to see her in a different view. In this series, I move beyond just the teenage romantic drama series. 
The story is definitely very nostalgic that may connect many people who have their own teenage romance. The story will clear many mature themes that we would not be going to reveal as a spoiler, but it will literally help the teenager to make some decisions, but if the entire story follows the book series, then get ready a tissue box with you. 
As this series has been adapted for the book series of the same name. For the people who are already familiar with the first book for them, Belly's childhood flashbacks may intersect with their idea. This is important for the foundation of the story to be aware of the backstories of these characters.
The Summer I Turned Pretty: Trailer
Amazon Prime Video has already dropped a teaser trailer that's very much exciting but does not reveal more secrets. We just come to know that there is a love triangle between a sister and two brothers, there is also a love triangle, a beach party that takes a wrong turn, fight, heartbreak, and definitely a lot of fun.
The Summer I Turned Pretty: Cast
The series is featuring Lola Tung as Belly who is a nineteen-year-old teen, and this is her first debut in a major role, In the opposite to Lola, there is one of her love interests Christopher Briney who will play the role of the character Conrad.
Briney will also become a part of the latest film, Dali Land that's a film focusing on the eccentric life of the popular artist, Salvador Dali. Briney will feature with Ben Kingsley, Barbara Sukowa, and Ezra Miller. We have forgotten to take a most notable name Gavin Casalegno who will appear as Conrad's young brother, Jeremiah. The young folk already make a name for themselves, along with them there is Russell Crowe, Anthony Hopkins, Jennifer Conelly, Emma Wayson, and Douglas Booth in this 2014 film, Noah. 
In this series, we will also see David Lacano as Cam, The New York-based actor featured in Grand Army, and The Flight Attendant. There are also some the other cast members like Rachel Blanchard as Susannah, Jackie Chung as Laurel, Sean Kaufman as Steven, Minnie Mills as Shayla, Alfredo Narciso as Cleaveland, Summer Madison as Ni9cole, Rain Spencer as Taylor, and Tom Everett Scott as Adam Fisher.
The Summer I Turned Pretty: Release Date
Jenny Han has signed the complete deal with Amazon for the series that will be available to stream on Amazon Prime Video on 17th June 2022. The Summer I Turned Pretty will expose as a series that we just only can assume to release, not weekly.
Here is the trailer:
A big thanks for the source.
Read: Code M (Season 2): Major Monica Mehra is facing some trouble in the second season