Netflix reveals a new trailer for the vampire series First Kill. The trailer reveals what happens while the lust for blood reaches an extreme point. The new bloody love drama show is all about the prohibited love of a vampire with a monster hunter. In this series we will see Sarah Catherine and Hook Imani Lewis in such leadership roles, it seems that the new offshoot promises to present the classic vampire mythology and become our latest supernatural obsession.
First Kill: Plot
The trailer reveals Juliette who is a teen vampire extremely thirsty for blood and also ready for the first kill. According to vampire mythology, killing a human is just a rite of passage for young vampires that allow them to become an official part of their strongest family.
The new trailer also indicates the body of Juliette that is shaping with puberty, and she has no choice besides killing humans to satisfy her bloodlust and just encapsulate her real vampiric nature from her high school friends. As the trailer continues, we understand that there is another young girl who will become the first kill of Calliope belongs to the family of vampire hunters and must kill a vampire to0 earn her position in her family as a vampire hunter.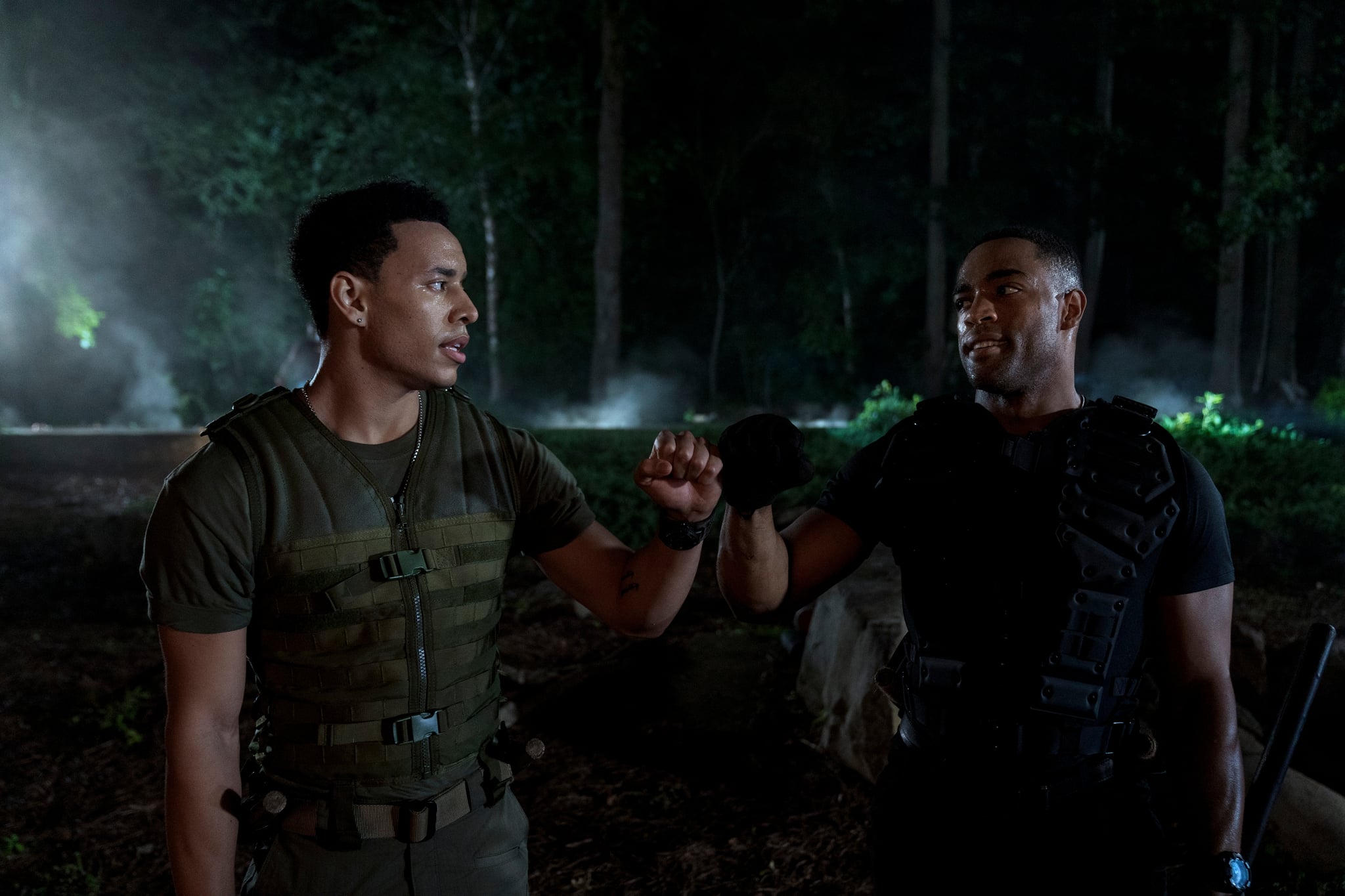 The two-character Juliette and Calliope belong to a completely different universe, and the two families have a previous history of battling with each other. However, they fall in love. The trailer reveals Juliette and calliope sharing their secrets and exploring their bodies, and trying to wipe out the reasons why their prejudices are not enough strong to keep them apart.
At that moment the respective families of the girls become aware of all the things and try their best to isolate them by identifying a hunter who is getting close to a vampire. Now, the story takes a turn like Romeo and Juliet, but this time they take vampires, monsters, and a lot of blood.
First Kill: Cast
The series' First Kill adapted by V. E. Schwab belongs to the short story having the same name, along with Delicia D. Henderson who is also serving as showrunner. The duo also shares their writing hours and acts as executive producers. Now Emma Roberts and Karah Preiss also serve as the executive producers along with Bellerist Productions.
By adding Hook and Lewis, the First Kill cast contains Elizabeth Mitchell, Will Swenson, Aubion Wise, Jason Robert Moore, Gracie Dzieny, Fylan McNamara, Dominic Goodman, Phillip Mullings Jr., MK xyz, Jonas Dylan Allen, and Roberto Mendez. 
First Kill: Release Date
The series includes eight episodes of First Kill on Netflix on 10th June.
Here is the trailer:
A big thanks for the source.
Read: Ms. Marvel: Marvel's new short teaser Opens Up about the Release Date!!