Kaillie Humphries became the first woman in history to win Olympic medals for both the United States and Canada when she won gold in the women's monobob for the first time. Humphries, who was born in Canada but transferred allegiances to the United States in 2019, outran her opponents over four undefeated runs, confirming her status as one of the sport's genuine powerhouses.
Winning the Olympic Medals
The 36-year-old 'blonde bomber' clocked four runs in 4:19:27 under blue skies in the snow-covered hills of Yanqing, 74 kilometers (46 miles) north of the capital. Elana Meyers Taylor, another member of her team, and Christine de Bruin of Canada were left in a fight for silver and bronze.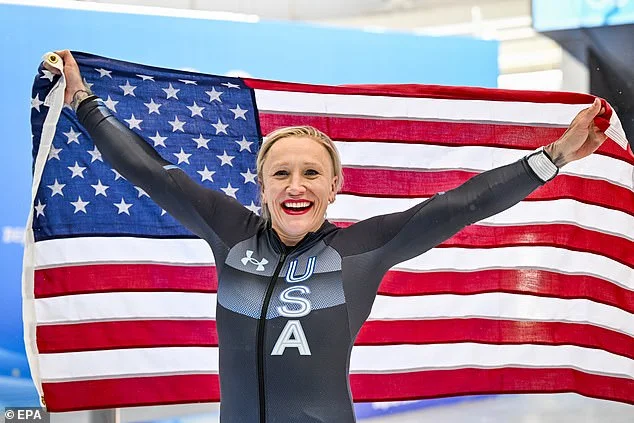 Meyers Taylor finished 1.54 seconds behind Humphries, while the Canadian trailed the defending monobob World Series and two-woman bobsleigh World Cup winner by 1.76 seconds.

Drivers in the women-only monobob, a new event at the Games, push a 130-kg (286-pound) sled as fast as they can before leaping in and barreling down an ice track at speeds of up to 120 kph (75 mph). Though it moves significantly slower than a two-person bobsleigh due to its less weight, it puts all of the driver's skills to the test as the single sprinter and driver.
Humphries and Her Achievements
It is Humphries' fourth Olympic medal; she earned bronze in the two-woman event in Pyeongchang four years ago and gold in the same event in Sochi and Vancouver. Humphries switched teams and citizenship from Canada after submitting a discrimination complaint against Bobsleigh Canada in 2018.
Meyers Taylor's silver medal was especially noteworthy given that the 37-year-old mother of a toddler tested positive with COVID-19 upon arrival in Beijing and was quarantined until Feb. 9.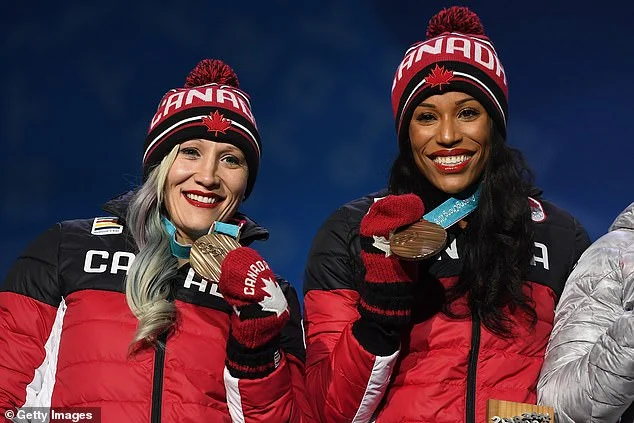 'I was at one point just trying to make it to the race, so to be here now as a silver medallist, feels so amazing,' she told reporters after the race.
She was overjoyed when she crossed the finish line, getting one of the greatest shouts heard at the Yanqing National Sliding Centre, where the crowd had been kept relatively small due to COVID-19 regulations. Following Humphries' final run, the two rushed to embrace, both draped in American flags.
It is the first time in these Games that Germany did not win gold, with Laura Nolte finishing fourth. Colder weather, with a temperature drop of roughly ten degrees Celsius compared to training, most certainly played a role. Fourteen of the twenty athletes will also compete in the 2-woman bobsleigh, which begins on Friday.
Read: Erin Jackson becomes the first African-American woman to win Olympic speedskating gold