The Tiger King contestant Jeffrey Lynn Johnson has died at the age of 58. On Monday, the Oklahoma City Police Department has said he died from an apparent suicide that has occurred on 8th September 2021, during an argument with his wife.
According to IMDbPro, Johnson, a former reptile dealer has appeared in an episode of the 2020 series named Tiger King on Netflix.
According to the police incident report, it has come to be known that police were dispatched to the family's home shortly after 10 p.m. on 8th September for a suicide attempt.
The report has also said that Charity, the wife of Johnson has told the police that he killed himself in front of her during an argument with her in their garage. While their children aged 4 and 5 were inside their home at that time.
It has come to know that Johnson still had a pulse but while on the way to the hospital he has taken his last breathe.
The world was blown away at the end of 2020 by the news of Tiger King, introducing us to characters from the quirky to the bizarre and unforgettable Joe Exotic, Carole Baskin, and Don Lewis.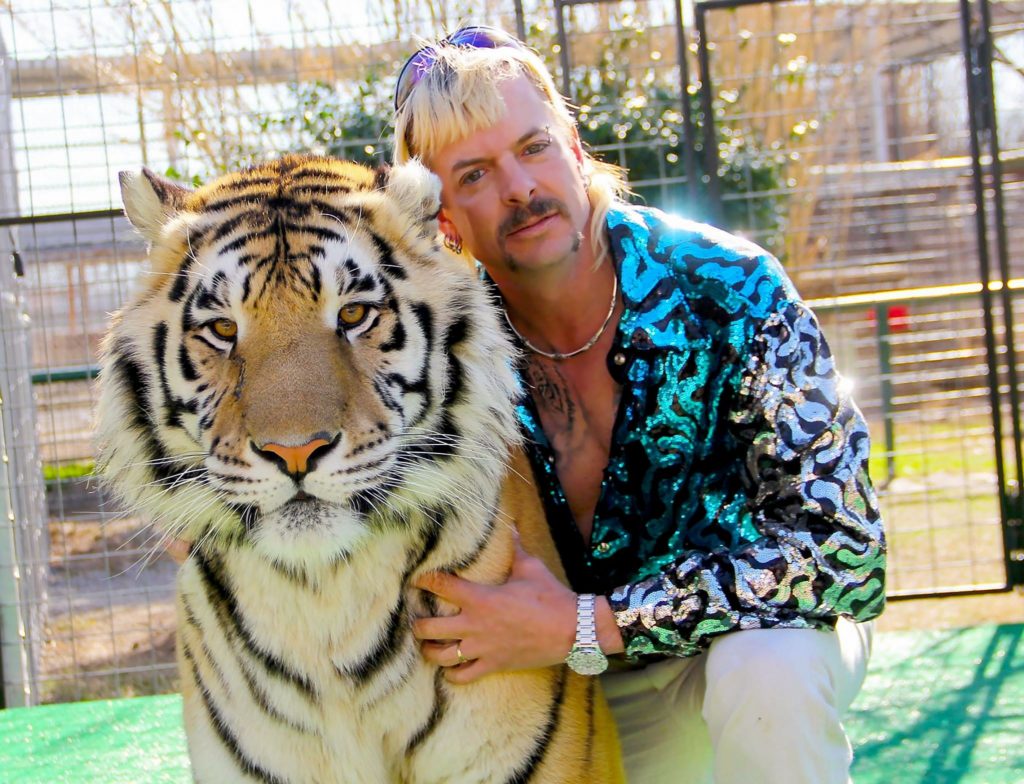 Tiger Kings's list of Heart-breaking Tragedies
While viewers found the show baffling and hilarious, it has also featured some other heartbreaking tragedies. Here we present the list of heart-breaking tragedies:-
Tiger tears of Saff's arm
Saff is a Joe Exotic's Greater Wynnewood Exotic Animal Park worker's arm has been cut off, after being attacked by a tiger. He has put an arm through a cage and at that time the tiger wanted to rip it off, and as Saff has tried to pull it off, the skin was ripped by the metal on the cage. This incident seems to be the most shocking moment of the Netflix series.
John Reinke lost his legs
John Reinke, the Zoo director for the series Tiger King has also suffered a big accident.
Park visitors, when came to visit, has thought that he has lost his legs due to tigers. But the actual accident was caused due to terrible zip-line accident.
"I fell 15 meters, landed on my feet, crushed my feet, broke my hip, broke my back, tore my whole insides. I was paralyzed from the waist down, but I could move a big toe, and that's when I said, 'I can do this.'"
However, after walking around the zoo "on bone" for 12 hours a day, seven days a week, John ended up losing his legs.
Travis Maldonado shoots himself in the head
In 2017, Travis Maldonado has accidentally killed himself. He was just 23 years of age at that time. He has shot himself in the head in front of his colleague. Exotic has claimed that Travis has been fooling everyone around himself with his Ruger pistol in the gift shop at the GW zoo, and did not believe it would fire as he had taken the magazine out. The horrified reactions regarding this incident have been shown in the series Tiger King.
A strange disappearance
Joe Exotic, Oklahoma zookeeper shown in the 2020 Netflix docuseries named Tiger King has accused Baskin, a Tiger rescue activist of killing her husband. It has come to know that he wanted a divorce from her. But she has completely denied about any involvement regarding his disappearance. The police have deemed her a "person of high interest" in the case.
In the recently released Tiger King 2 series, a document the program identifies as being from the Department of Homeland Security states that Don is "currently alive and well in Costa Rica."
Baskin has said that the letter was "one of the exciting things that came out of Tiger King 2."
Read:- Tiger King Season 2 has got listed on Netflix as coming soon