Sunil Chhetri, the Indian national team's captain, has praised FIFA's and former Arsenal manager Arsene Wenger's plans to stage the World Cup every two years, saying that it will provide more opportunity for countries that have never competed in the tournament before.
Wenger, who is currently FIFA's Chief of Global Football Development, has lobbied for the World Cup to be held every two years and recently talked with leaders of national teams during an internet video chat in which Chhetri took part.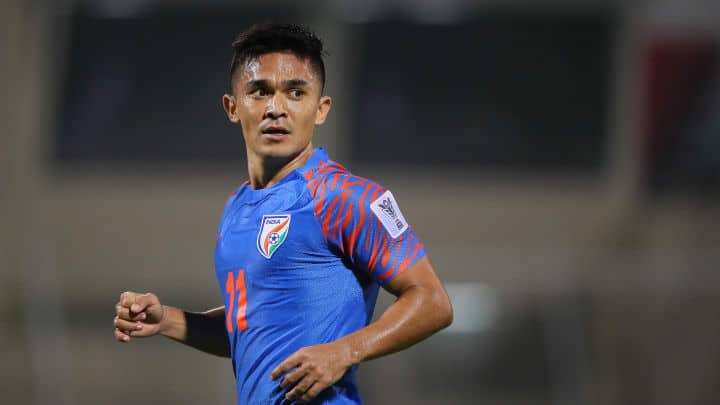 During the interaction, Suni Chhetri said: "During the meeting (with Wenger) I said having the World Cup every two years will always be welcomed by teams like us, who either have not played, narrowly miss out, or need more chances. Also, one part of me thinks the World Cup is very sacred. It's a huge tournament and the wait makes it wonderful."
"But that's the old school fan in me. The player in me and the Indian football in me knows if qualifiers happen every two years, we will have more opportunities."
Sunil Chhetri is India's all-time leading goal scorer and most-capped player. He also played a key role in India's 2008 AFC Challenge Cup victory, which qualified them for their first AFC Asian Cup in 27 years, scoring twice in the final tournament in 2011. In 2007, 2011, 2013, 2014, 2017, and 2018–19, Chhetri was crowned AIFF Player of the Year a record six times.
Chhetri got the Arjuna Award for excellent sporting accomplishment in 2011 and the Padma Shri Award, India's fourth-highest civilian award, in 2019. President Ram Nath Kovind presents Shri Sunil Chhetri with the Major Dhyan Chand Khel Ratna Award, 2021, in honor of his exceptional achievements in football, including being India's second joint-highest international goal-scorer, most-capped Indian footballer, and all-time top goal-scorer. With this, he became the first footballer to do so.
Given that FIFA's approach has been met with opposition from several football federations and players, it will be fascinating to see if Wenger's plan is implemented.