Last month ASUS announced its new budget OLED laptops in the form of their VivoBook K15 OLED laptops, and it was clear to me that I had to review them. Well, the experience for me has gone pretty balanced; yes, it's the most cost-effective OLED laptop but has its limitations which you see on VivoBook laptops.
Personally, I have used a VivoBook Flip 14 for over a year now, and I think this K15 OLED solves one major issue that I always complained about these budget VivoBook laptops from ASUS, i.e. the display. Yes, the OLED display here is the key highlight here and I have used a lot of ZenBook OLED laptops already for review; I feel, the VivoBook K15 OLED has that flagship-level display for affordable pricing.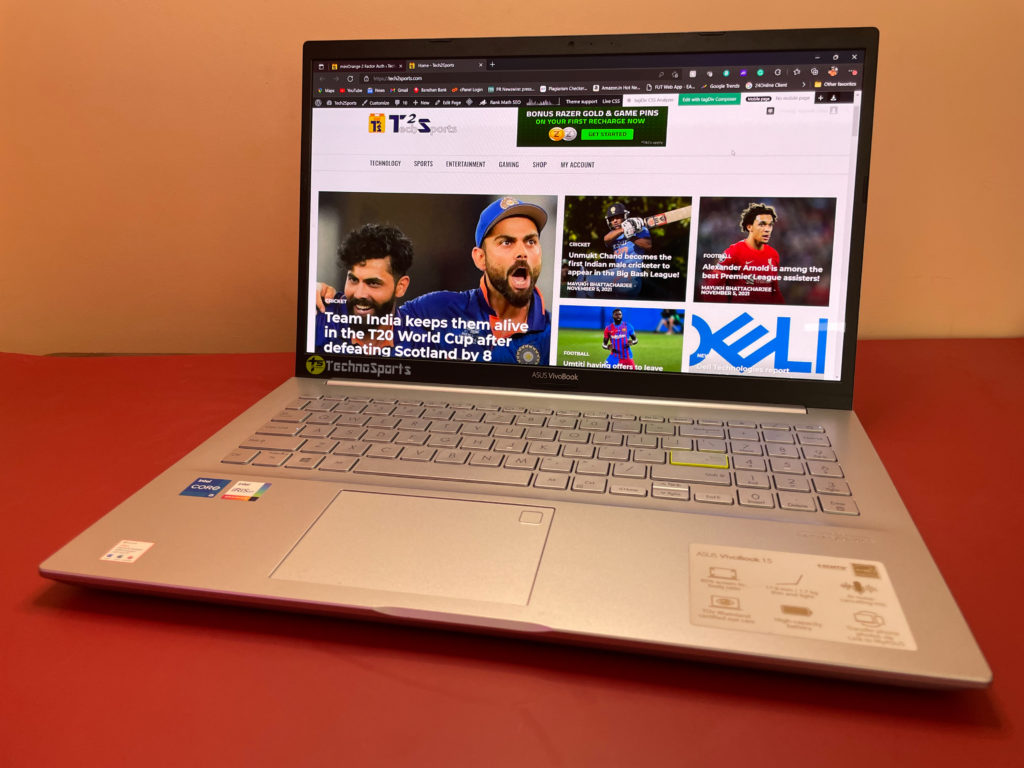 However, ASUS has made a lot of variants at different pricing, the one I got to review the Core i5-1135G7 powered variant with 16GB RAM coupled with 1TB HDD and 256GB SSD. It retails for ₹68,990, while the 512GB SSD variant costs ₹67,990, and the base variant with 11th Gen Core i3 CPU costs only ₹46,990.
In this review, I will talk about what I truly liked about the laptop and also some cons while also guiding you on which variant you should consider buying: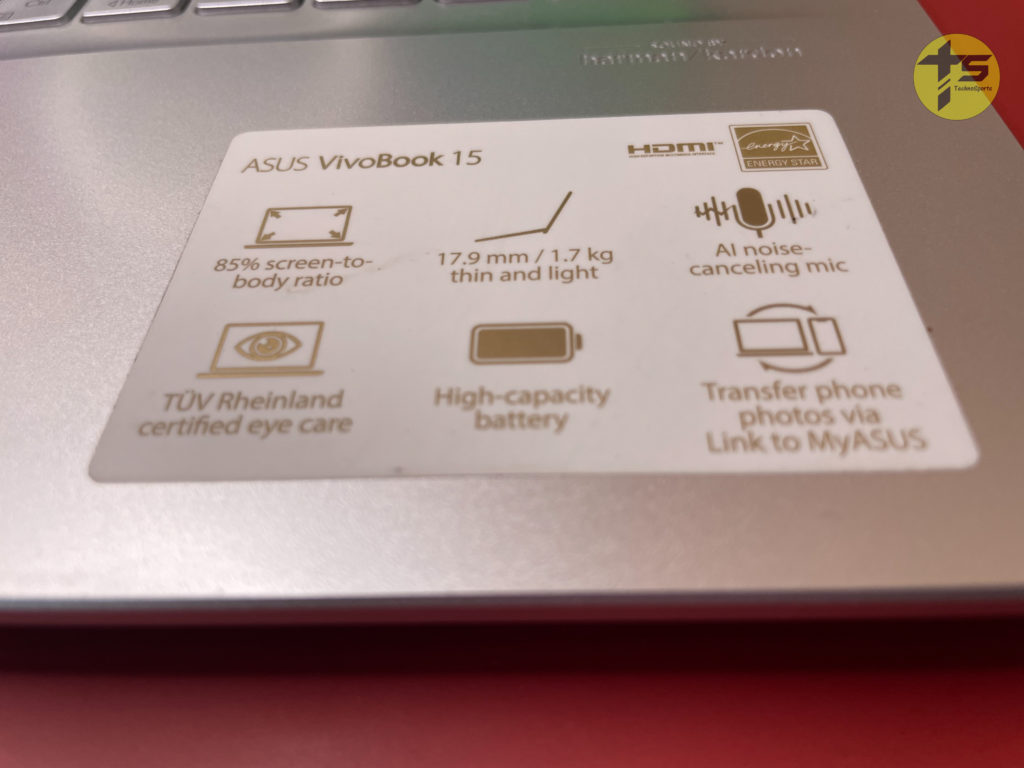 ASUS VivoBook K15 OLED detailed specifications
ASUS VivoBook K15 OLED (K513EA)
CPU
Intel Core i5-1135G7 processor
Display options
15.6-inch Full HD (1920 x 1080) 16:9 OLED panel 100% DCI-P3 colour gamut, TÜV Rheinland Eye Care certification PANTONE® Validated, 400 nits, VESA DisplayHDR™ 500 True Black
Operating system
Windows 10 Home
Graphics
Intel UHD Graphics Intel Xe Graphics
Main memory
Up to 16GB 3200MHz DDR4
Storage
Up to 512 GB M.2 NVME PCIe® SSD Up to 1TB SATA HDD
Connectivity
Dual-band WiFi 6 (802.11ax) + Bluetooth® 5.0
Camera
HD camera
I/O ports
1 x USB 3.2 Gen1 Type-A 1 x USB 3.2 Gen1 Type-C™ 2 x USB 2.0 1 x HDMI 1.4 1 x Audio Jack Combo 1 x Micro SD Card reader
Audio
Array microphone with Cortana voice recognition, Certified by Harman Kardon
Battery
42 Wh Li-ion battery (3-cells)
Colours
Indie Black, Transparent Silver, and Hearty Gold
Dimensions
359 x 235 x 17.9 mm
Weight
Approx. 1.8kg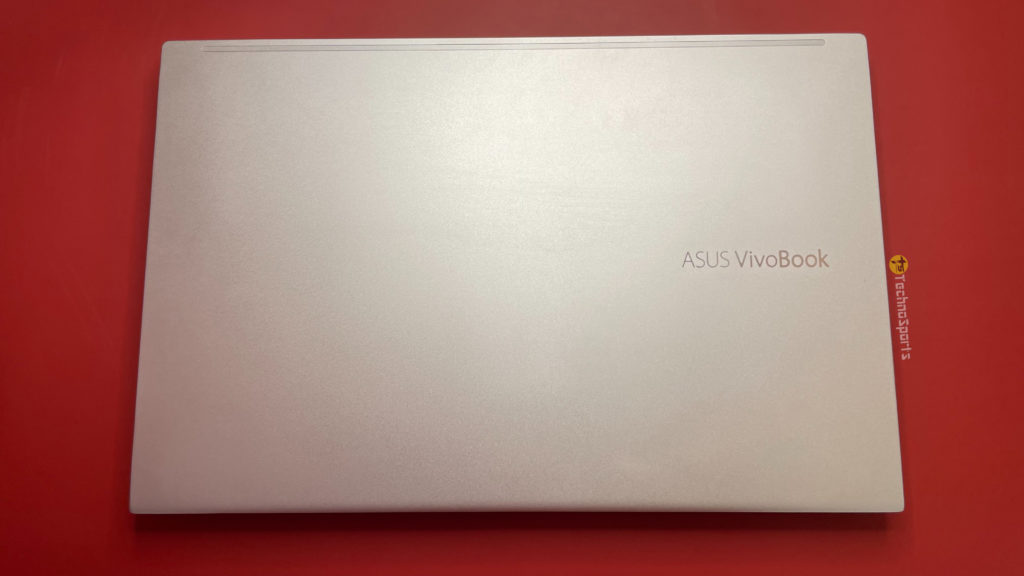 Design & Build
The VivoBook K15 OLED looks like any other budget ASUS laptop with a plastic body, and the entire chassis is quite big enough and is used to a 13.3-inch and 14-inch display; this feels big for me. Now, this means you have enough headroom to stuff hardware into it, and overall, in terms of design, it's pretty basic and average looking, nothing too special.
As the build is made up of plastic, the laptop still weighs under 2kg and can easily be carried; well, if you are someone obsessed with 15.6-inch displays, this is one of the lightest of them. However, the build quality is just ok, as it's mostly made up of plastic, but in real life, one couldn't figure it out until he or she holds it in the hands, so, pretty ok on this front.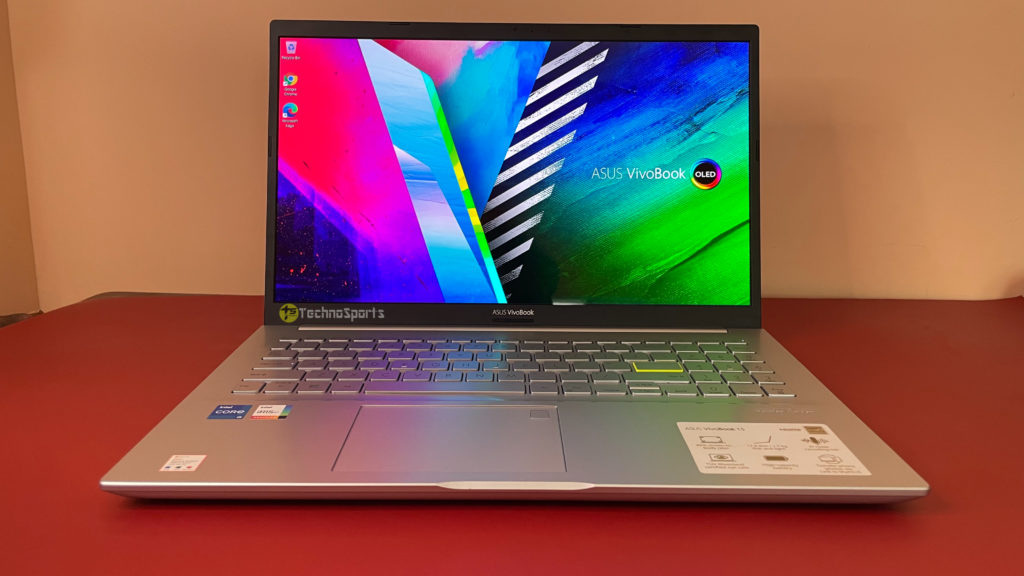 Display
The key highlight of this laptop is that 15.6-inch Full HD OLED panel with slim bezels and its quality is fantastic, for one sec I thought it was pretty big; however, if you love big laptops, you will love such a huge OLED panel used here. I am pretty surprised how ASUS has managed to provide such a high-quality display for such reasonable pricing and this makes me think why other manufacturers aren't doing?
Here are the display tests we ran on this laptop: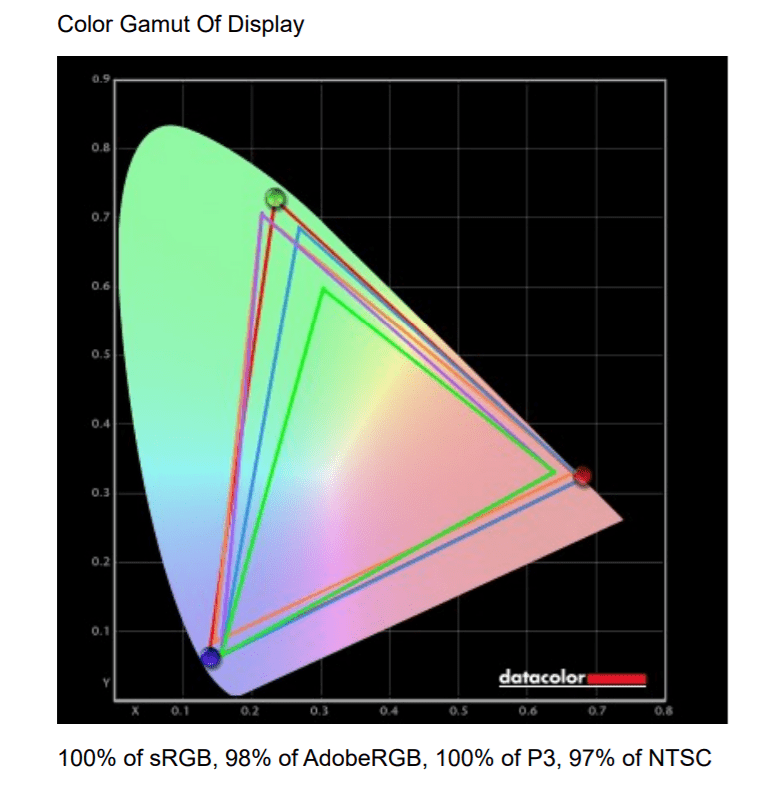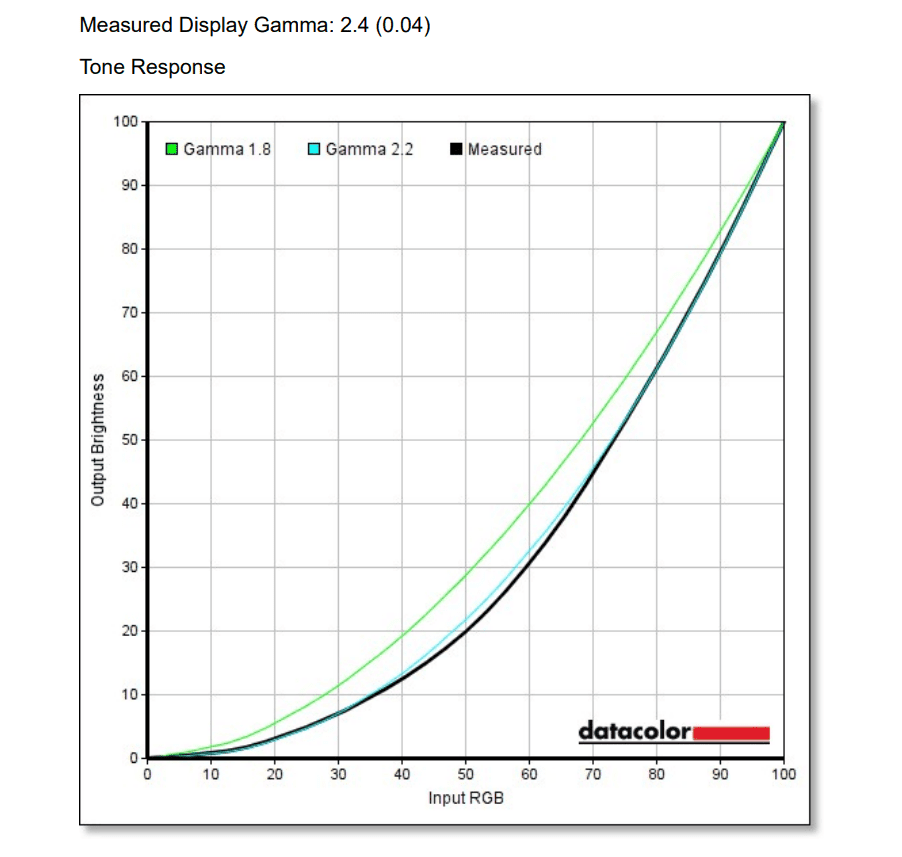 Well, the Taiwanese OEM has indeed used the same flagship-level OLED display I saw used on the ASUS ZenBook 13 OLED, now, for a mid-range laptop, that is a great thing. If you see the display tests we ran on this laptop, you will be amazed to see how colour accurate it is and has an excellent peak brightness.
On a mid-range laptop, getting this much amount of color accuracy has never been seen before, so kudos to ASUS for choosing an high-quality OLED panel.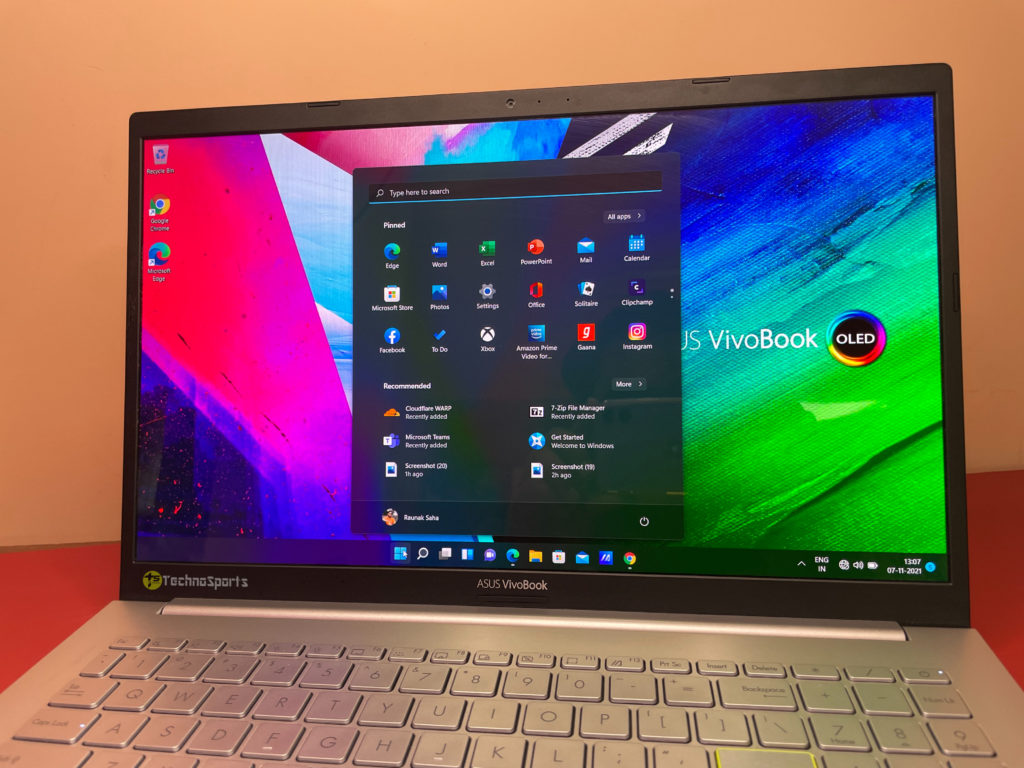 The display is also TÜV Rheinland Eye Care certified and PANTONE® Validated as well, so those premium display features are still here, making it one of the best options for the price. Whether content creation or media consumption, the VESA DisplayHDR™ 500 certification means you can enjoy everything in HDR.
The rich 1,000,000:1 contrast ratio does make a difference as you have deeper blacks and brighter whites or popping colours. The four-sided NanoEdge display has excellent viewing angles, and the low blue light and flicker-free visuals make it worth paying for. Overall, I am delighted with the key USP of this laptop that is the OLED display.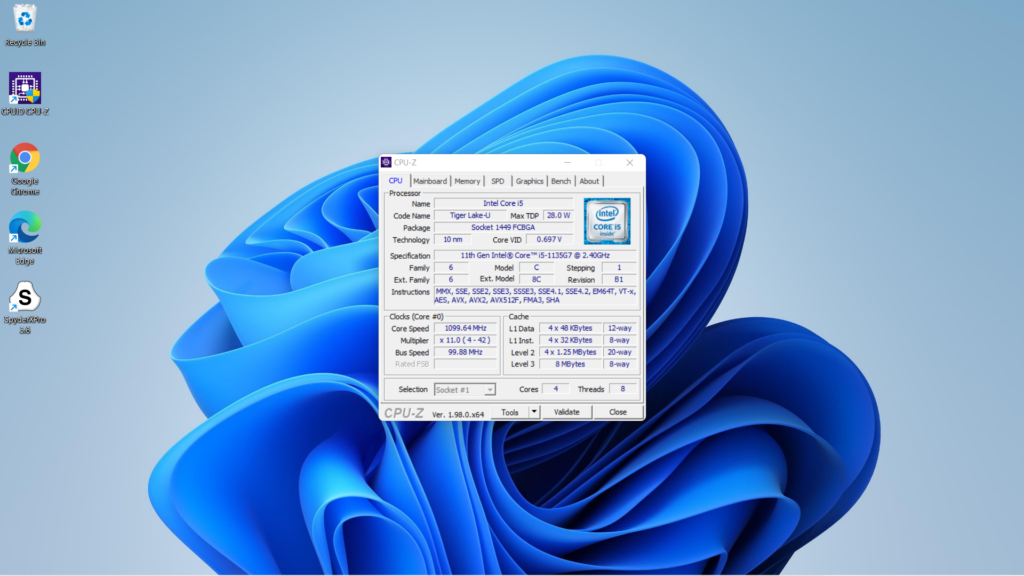 Performance
As an affordable mid-range laptop, ASUS is trying to disrupt the market, offering OLED displays for the price is already disruptive. Coming to the performance, the ASUS VivoBook K15 OLED has both AMD and Intel processor options for your reference; here, I got the Intel Core i5-1135G7 processor with four cores and eight threads that give decent performance, but it's not flagship-level anyways.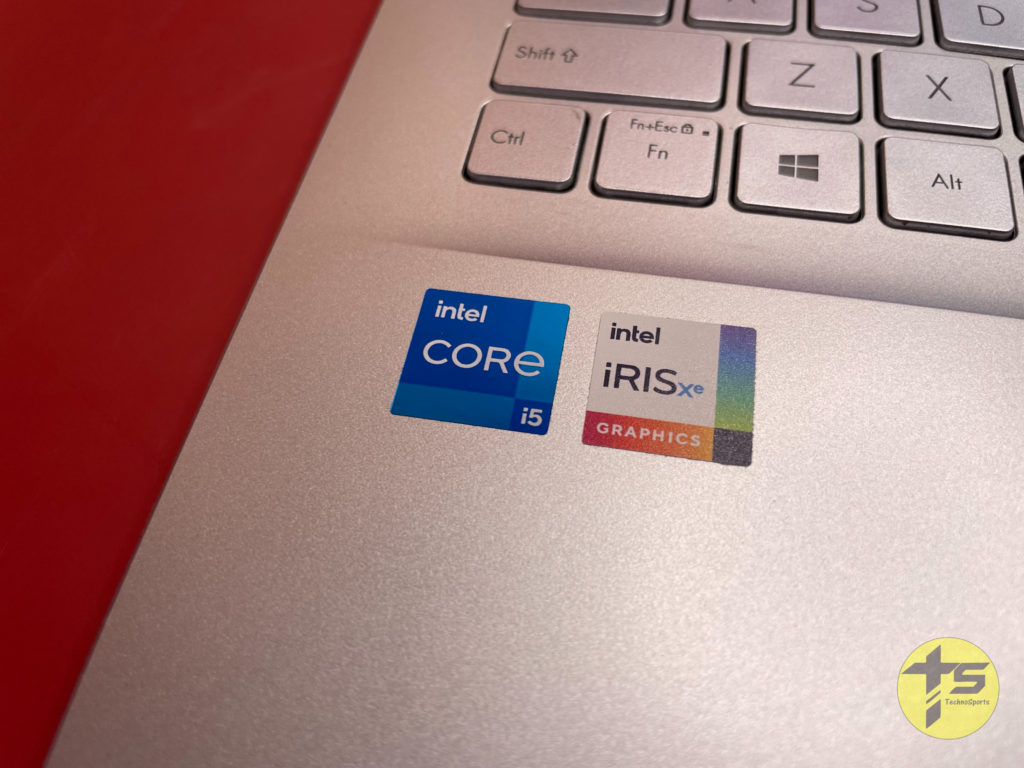 This variant almost reaches Rs.70k but also has 16GB of RAM; however, you lack the signature Intel benefit you want on an Intel-powered laptop, i.e. Thunderbolt support; here, you neither get Thunderbolt 4 nor even the older v3. This is a bit disappointing when you have a cheaper AMD Ryzen 5 5500U powered variant with 8GB RAM for around Rs.60k, I feel that is a more practical choice.
However, if you do want to buy this Intel-powered variant of the VivoBook K15 OLED, here are some of the benchmark charts for your reference:
Another good thing about performance is that it has 8GB onboard + 8GB SO-DIMM, which is expandable up to 12GB, while the AMD Ryzen powered variant has 4GB onboard + 4GB SO-DIMM, and so you essentially have an option to upgrade as well. Practically unless you are an Intel fan and want to pay extra, even lacking a Thunderbolt port, you can better buy the Ryzen 5 5500U powered variant.
As you see in the speed tests the 256GB NVMe boot SSD has a peak of up to 1637MB/s for read and 1273MB/s for writes. This is not the best speeds you expect on modern day laptop, however, there's a 1TB HDD to store all your games, files, folders, and stuff, but it is limited to a max 136MB/s speeds.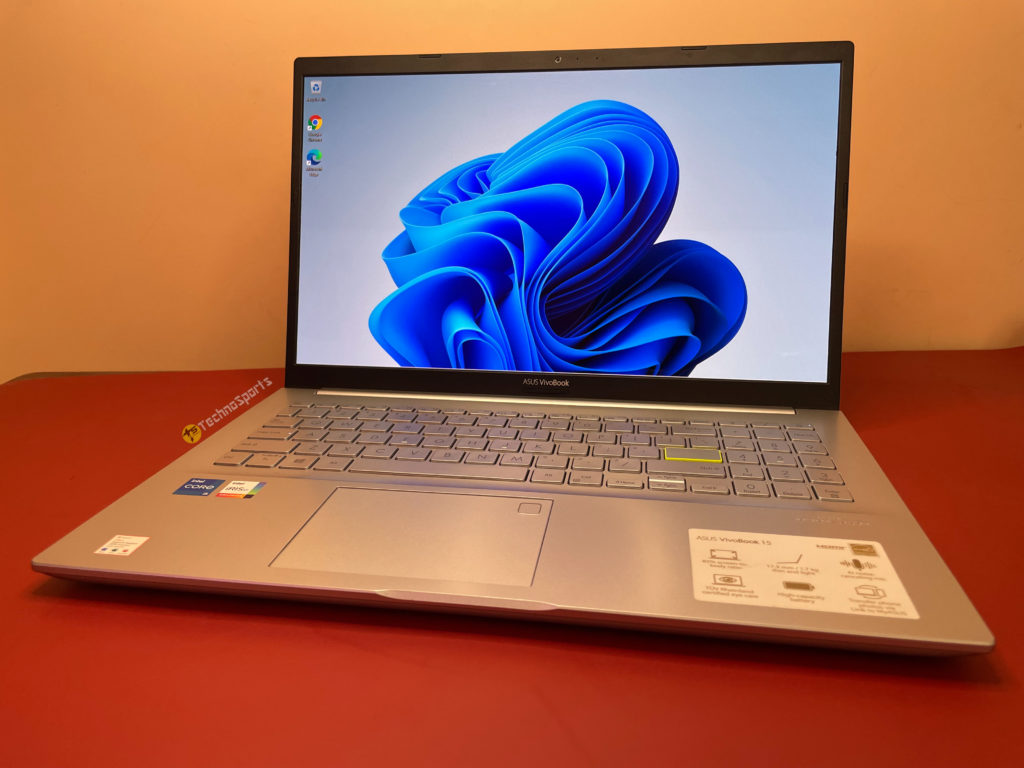 Thermals
The laptop is also said to feature ASUS Intelligent Performance Technology (AIPT); this is an ultra-efficient thermal design and power-saving solution. It uses ASUS' exclusive algorithms, combined with five to nine smart sensors, an aerodynamic IceBlades fan design and up to a 65-watt power supply, to intelligently increase CPU performance with improved stability while enabling all-day battery life and a quieter and cooler laptop.
As the laptop's chassis is quite big, ASUS has used a single heat pipe and a single fan, and as these are efficient Intel and AMD chips, you won't be requiring that much cooling. During my daily usage, I didn't hear the fans spinning too often as they were pretty silent most of the time; overall, the thermals are well-balanced, in my opinion. However, do keep in mind, you cannot do very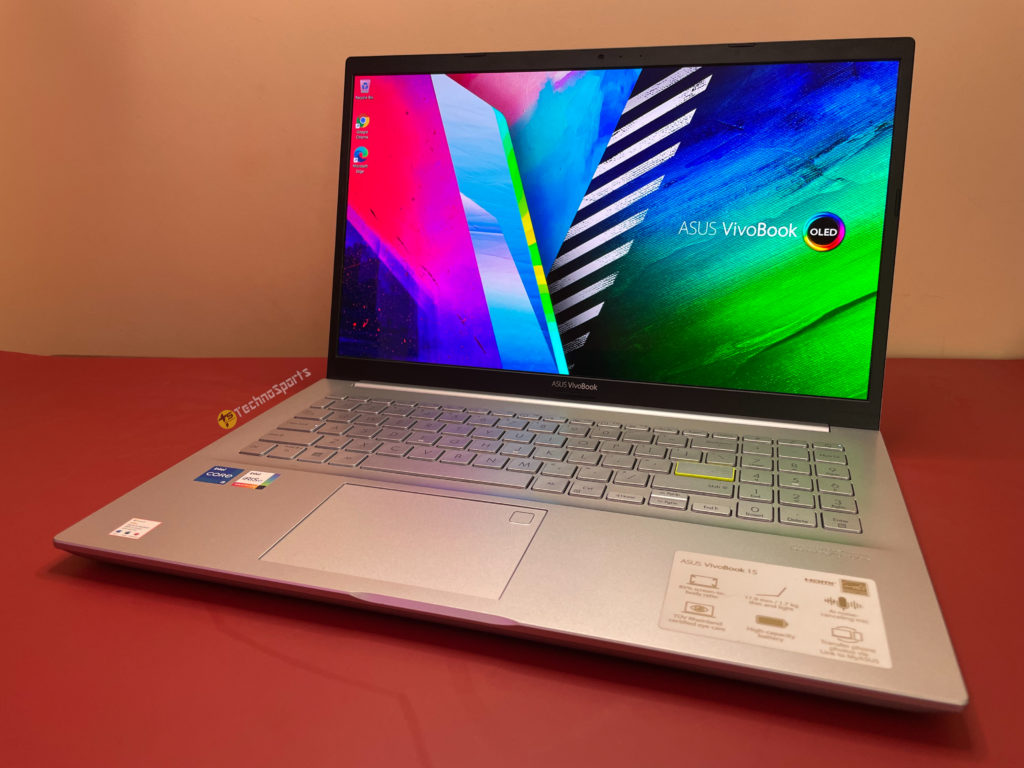 Audio & Webcam
Much like other ASUS VivoBook laptops, you have a pleasant audio setup tuned by Harman Kardon, and that delivers decent audio for everyday usage. It's not the loudest or the best, but for media consumption or general music streaming sessions, it is quiet; well, the best speakers I've ever heard on a laptop by ASUS has to be the ASUS ZenBook OLED 13.
In terms of webcam, I feel there's a need for laptop manufacturers to either improve the basic 720p webcam or give a better 1080p webcam, and for Windows laptops, this has to change. You can charge more but on mid-range laptops and above, the webcam needs to improve considerably.
Keyboard & Trackpad
This ASUS VivoBook K15 OLED has a full-size keyboard which I missed having used more 13.3-inch and 14-inch displays, so you have a num pad. The fundamental pitch is almost 19 mm wide and is akin to what's found on desktop PC keyboards, well which help people who are familiar with typing on the desktop. The keyboard supports backlighting up to three levels for convenient typing in dark environments, and it is also spill-resistant.
Well, it's not the best keyboard, but it's good, just less clicky, usable in my opinion while the trackpad I feel again has been compromised on the space, it is likewise a small one you see on typical VivoBooks. However, they are quite suitable for getting the job done but isn't the ThinkPad or XPS experience or even the MacBook experience for trackpads.
Connectivity
The VivoBook K15 OLED has all the necessary I/O ports, the pros of being a big laptop, you have an HDMI 1.4 port, two USB 2.0 Type-A, one USB 3.2 Gen 1 Type-A and a USB 3.2 Gen 1 Type-C port. Most of the ports are on the right-hand side and also, you get an SD card reader as well; quite oddly you have the power indicator light on the left while the DC input at the right-hand side. On the left of the laptop, you have two USB ports for connecting all your accessories.
There's no compromise on the connectivity front; as usual, the WiFi connectivity with the in-built Intel WiFi 6 with Gig+ (802.11ax) wireless network card performs excellently. In this regard, I have used a lot of ASUS laptops, and I would say I faced no issues at all with the connectivity options; also here the Bluetooth® 5.0 works like a charm when paired with multiple devices like a mouse, headphones, earbuds, etc.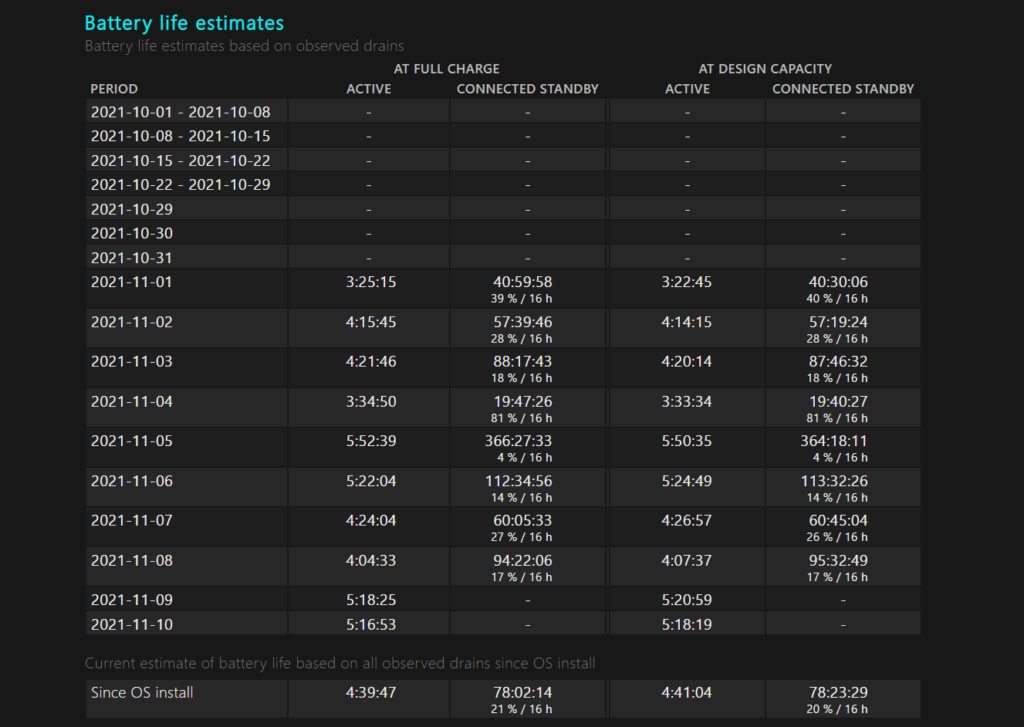 Battery Life
In this segment, I would say I was quite sceptical as the laptop is equipped with a 42 Wh Li-ion battery, and when you have a bright OLED display on top, the battery life is expected to be a bit low. Still, the VivoBook K15 OLED in real life gives you around 4-5 hours of battery life, depending on the use of this Intel-powered variant. However, I am pretty sure the cheaper AMD Ryzen 5 5500U variant might give better results in terms of battery life.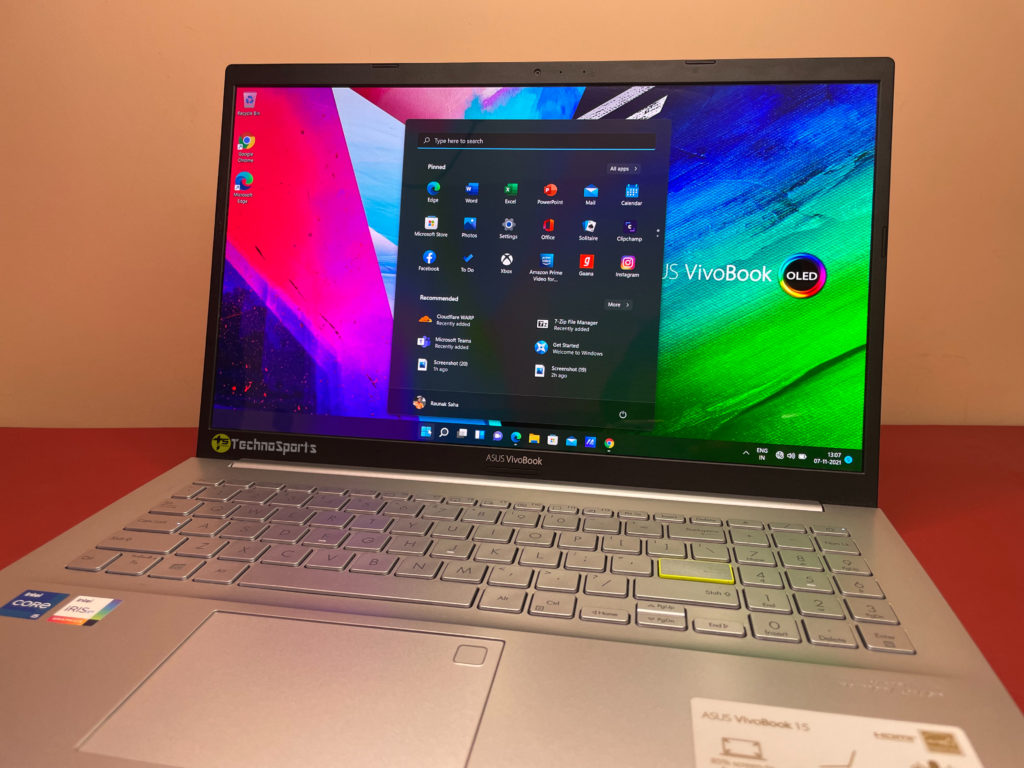 Pros & Cons
Here are the best things I like and dislike about the VivoBook 15 OLED:
Pros –
Excellent OLED display with phenomenal color accuracy and good brightness
Decent performance with wide storage options
Affordable and worth the money spend
Good connectivity and I/O
Decent keyboard and battery life
Cons –
The trackpad is small and the webcam could have been better
The Intel variants are costly yet less powerful & efficient
Lacks Thunderbolt support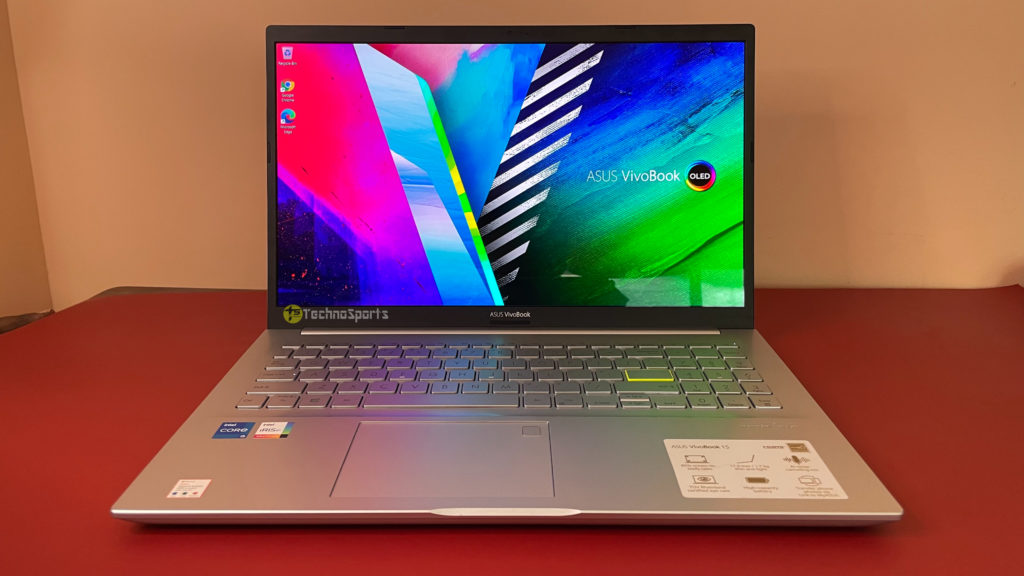 Verdict
Personally, using the ASUS VivoBook K15 OLED for over a week, I can tell you it is one of the best displays I've seen on a mid-range laptop, and I am happy with ASUS's offering and aggressive pricing. However, as there are a lot of variants of the same laptop in the market, I would suggest you go for two of the variants:
These two variants, in my opinion, makes absolute sense as the budget Core i3 could be an option for those who want to prioritize on display only and are ready to sacrifice on the performance. For those who need a balanced laptop with good performance and display, the Ryzen variant makes more sense. You can also buy the Intel Core i5 variant with 16GB RAM as well for Rs.68k: https://amzn.to/3wDT8Ny.
Overall, I loved using the VivoBook K15 OLED as my daily driver, and obviously, the display is the key highlight here and if you have always wanted an OLED display on a laptop, look no further, for the price ASUS is offering the best option out there. Considering the competition, the Taiwanese OEM is far ahead, and the VivoBook K15 OLED goes to show its commitment to "OLEDify" the laptop market.