The UEFA Champions League is the world's most prestigious club competition, with several great clubs competing for the title of European champions. Many top players have competed in the competition, with many of them going on to become legends of the game.
Here are the five players who have received the most red cards in Champions League history.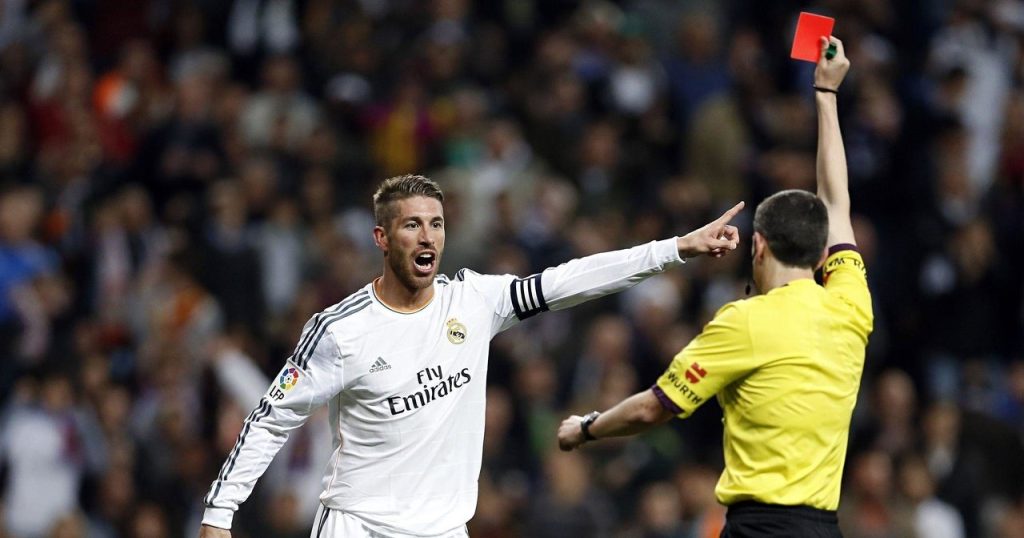 Zlatan Ibrahimovic: 4 red cards
Zlatan Ibrahimovic is one of the best players in the world, and while he excels on the field, he is also notorious for his temper, which he sometimes lets get the best of him. Given that the Super Swede is still active at the highest level, he may add to his red card count in the not-too-distant future.
Sergio Ramos: 4 red cards
Sergio Ramos is widely regarded as one of the world's best defenders, but he also holds the record for receiving the most red cards by a defender. The Spaniard, too, is a top-flight player for Paris Saint-Germain and could add a few more titles before his career is over.
Edgar Davids: 4 red cards
Edgar Davids was a renowned figure for both club and nation, earning the nickname "Pitbull" for his aggressiveness on the field. He withdrew from the tournament with four reds to his name. The Dutchman was a rugged midfielder who could also play slick, skilful football when called upon.
Marco Verratti: 3 red cards
Marco Verratti is one of the top midfielders in the game right now, therefore it may come as a surprise that he has already received three red cards at the age of 28. The Italian still has seven and a half years of football remaining in him, and he might easily top this list in the future.
Arturo Vidal: 3 red cards
Arturo Vidal is a tough-tackling midfielder who is noted for his intensity on the field and for letting his temper get the best of him at times. The Chilean is another active player who could rise the ranks in the future.