In this new film, we will see the actor Sanya Malhotra featuring in this latest film Meenakshi Sundareshwar. It is a romantic comedy-drama and also the directorial debut of Vivek Soni and has been set in the backdrop of Tamil Nadu's Madurai.
It has been produced by Karan Johar. In the new teaser, we will see that Sanya Malhotra will be seen as asking the actor Abhimanyu Dassani about her consideration of him, and in the reply, he has said that he is an engineer and does not even give up easily, whether it is engineering or relationships, the two starts to discuss the movies.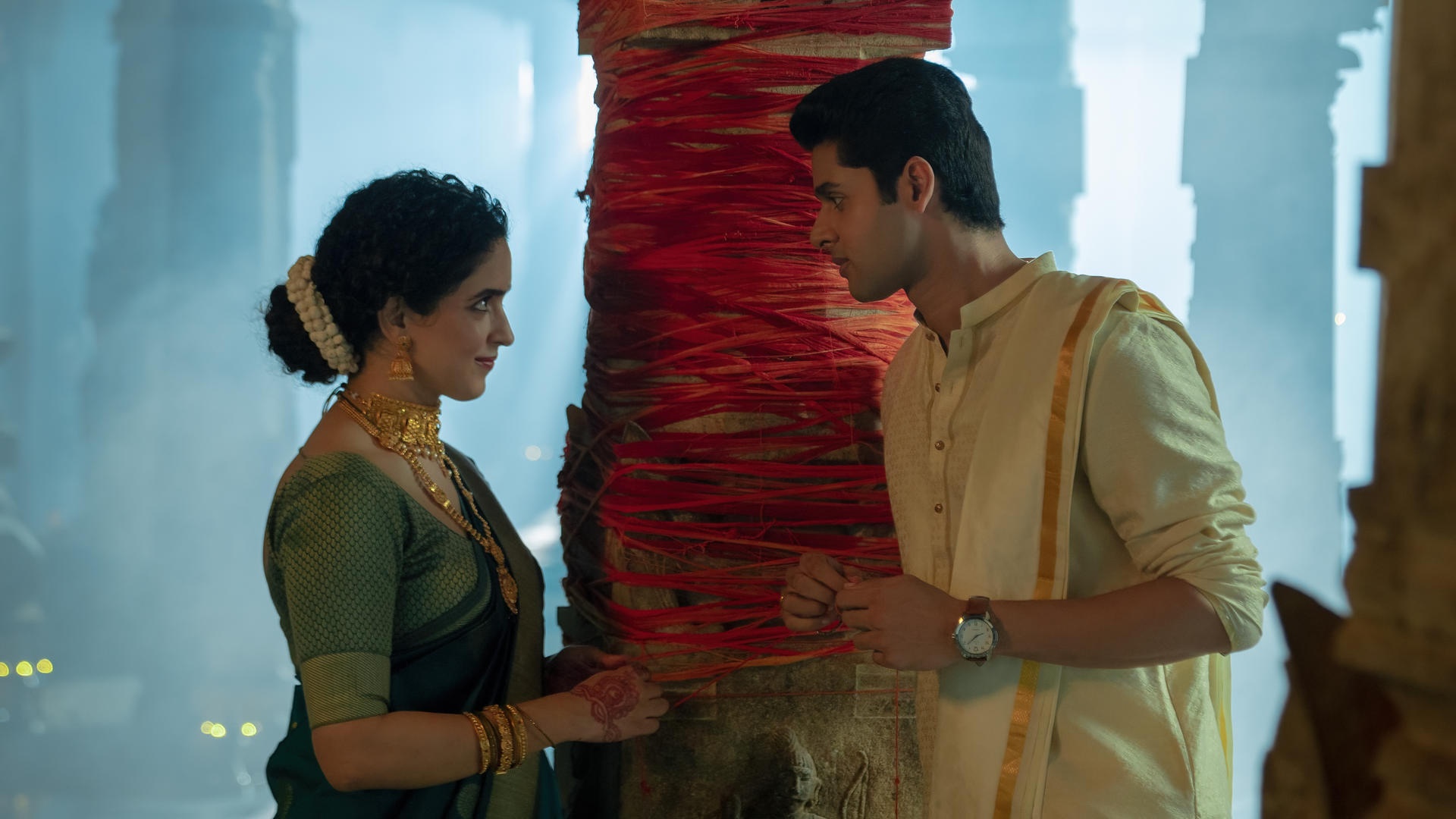 In this, we will also see where Sanya is a movie buff but Abhimanyu is really detested off the film whereas Abhimanyu detests watching movies. "They put me to sleep", he is heard saying.
Last week, actor Sanya Malhotra had taken to Instagram to announce the date of her upcoming movie Meenakshi Sundareshwar. She wrote on Instagram, "Chahe distance long ho ya short, sab cheezein workout ho jati hai agar Pyaar ho toh. So taiyaar ho jaiye Sundareshwar aur meri pyaar bhari ye long distance marriage dekhne ke liye." Read more about it here.
Malhotra was last seen in films like Ludo and Pagglait. Her role as a young widow who set herself free at the end by taking up a job received a lot of praise from the audience. The film has a dialogue that touched the chord of the audience. "Jab ladki log ko akal aati hai na, toh sab unhe pagglait hi kehte hain!".
Release Date
The film Meenakshi Sundareshwar is slated to release on Netflix on November 5, 2021.
Here's the official teaser:
A big thanks for the source.