It has been 5 years since AMD launched its revolutionary Ryzen processors to the market, when Intel was restricting consumers to 4 cores. Undoutedly, AMD lead to bring the monstrous 8-core Ryzen chips that set the bar which today modern thin & light laptops too sport up to 8 cores.
From almost going bankrupt in 2014 to becoming one of highest grossing player since 2020 in the semiconductor industry it has been the greatest comebacks ever from AMD. It was Ryzen which changed AMD's fate once and forever, obviously, being a fanboy of AMD, I couldn't have missed this opportunity to speak to someone from AMD India.
Well, I have seen Indian market evolving and gamers embracing AMD Ryzen processors, there was a time in 2017-2018 when retailers said, "Ohh you need best CPU for gaming? Get Intel." Now, retailers get fed up to manage the insane orders for AMD Ryzen desktop processors, thanks to AMD's performance and efficiency increase.
AMD Ryzen 5000 series processors launched back a year ago and it quickly became the best sellers in almost every country. Zen architecture has always been special for AMD, and it continued to deliver amazing IPC & efficiency gains with Zen 2 and Zen 3. Soon, in early 2022, as Robert Hallock confirmed we will see new 3D V-Cache implemented CPUs.
To celebrate 5 years of AMD Ryzen and get some insights about AMD India, we discussed with Vinay Sinha, Managing Director, Sales, AMD India on some interesting topics. He has over 18 years of industry experience and uses it to expand AMD India's growth in the Indian soil.
From phenomenal growth in notebook market to an massive increase in gamers fanbase, from being the Most Trusted and Desired Brand in India to Indian engineers paving the way for modern breakthrough technologies like Zen 3 and RDNA2, Vinay has given insights on a variety of topics:
What has been the response from gamers to the Ryzen™ 5000 series desktop processors?
Launched in October last year, the response to our Ryzen 5000 series desktop processors has been phenomenal. Powered by AMD's "Zen 3" architecture, the Ryzen 5000 series desktop processors offer up to 16 cores and 32 threads, giving gamers and content creators a processor that can power the next generation of demanding games and workloads.
Gamers were particularly impressed with the generational uplifts achieved from the "Zen 3" based AMD Ryzen 5000 Series desktop processors. The AMD Ryzen 5000 Series desktop processors feature a remarkable 19% IPC uplift over previous generations in PC workloads, pushing gaming and content creation performance leadership to a new level. "Zen 3" architecture also reduces latency from accelerated core and cache communication and doubles the directly accessible L3 cache per core. "Zen 3" architecture has also offered continuing advancements in performance per watt offering a powerful solution built on the industry-leading 7nm process that runs cool and quiet.
In addition to performance, gamers and enthusiasts have also appreciated the ongoing AM4 platform and the ability to upgrade their previous generation systems. Gamers looking for a desktop system without the requirement for a discrete GPU, have benefitted from the recent release of the AMD Ryzen™ 5000G Series Desktop APUs to the DIY market (August 5th).
To elaborate, with the Ryzen 7 5700G and the Ryzen 5 5600G processors in the AMD Ryzen 5000G Series desktop line-up, gamers were able to enjoy the power of the award-winning "Zen 3" core architecture combined with integrated Radeon graphics for the fastest integrated graphics performance available in a desktop processor. The smooth, 1080P gaming right out of the box, without the need for a discrete graphics card, is a feature that was admired.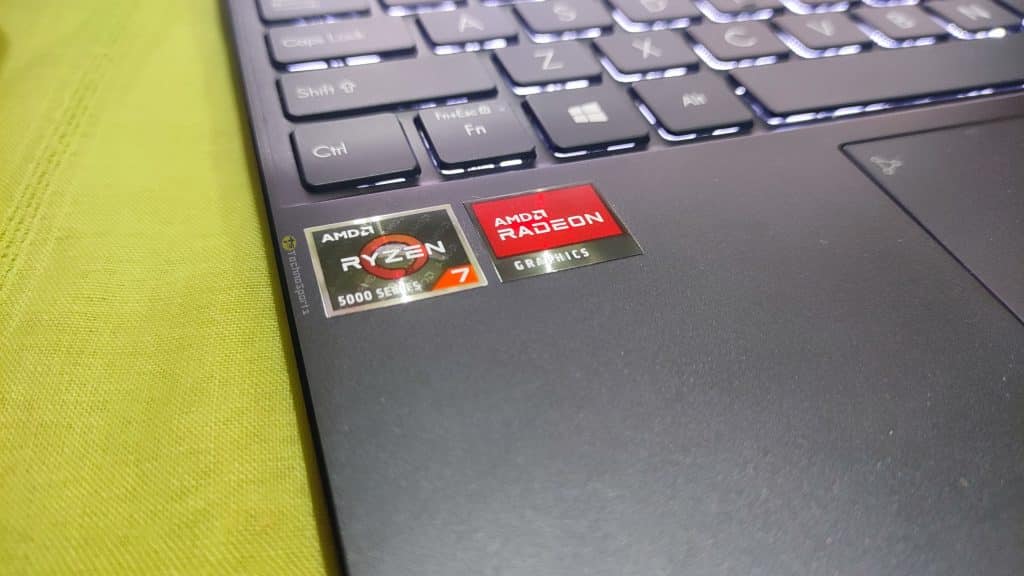 Can you comment on how AMD India has been bringing more AMD processor-powered notebooks to the market?
Firstly, AMD is constantly innovating, and in today's competitive landscape, this is both necessary and expected by our partners and customers. We launched our "Zen 3" CPU architecture in 2020 and RDNA™ 2 GPU architecture in 2021. We brought these award-winning technologies to the mobile space, delivering leading-edge compute performance to notebooks from our OEM partners. Also, key in our success has been the pioneering 7nm process technology spanning our latest product lines giving extra performance and efficiency, which is critical to delivering the best solution to our customers.
AMD is also uniquely positioned in the market, as one of the industry's leading gaming solutions providers delivering both CPU and GPU architectures across several platforms to help enable and empower PC gaming in 2021 and beyond. We design our processors to not only excel individually but also when combined to build the world's best gaming platforms. We call this our A+A+A value proposition, AMD Ryzen CPUs, combined with AMD Radeon GPUs and optimized with AMD Radeon software, AMD Advantage™ notebooks have begun rolling out in recent months.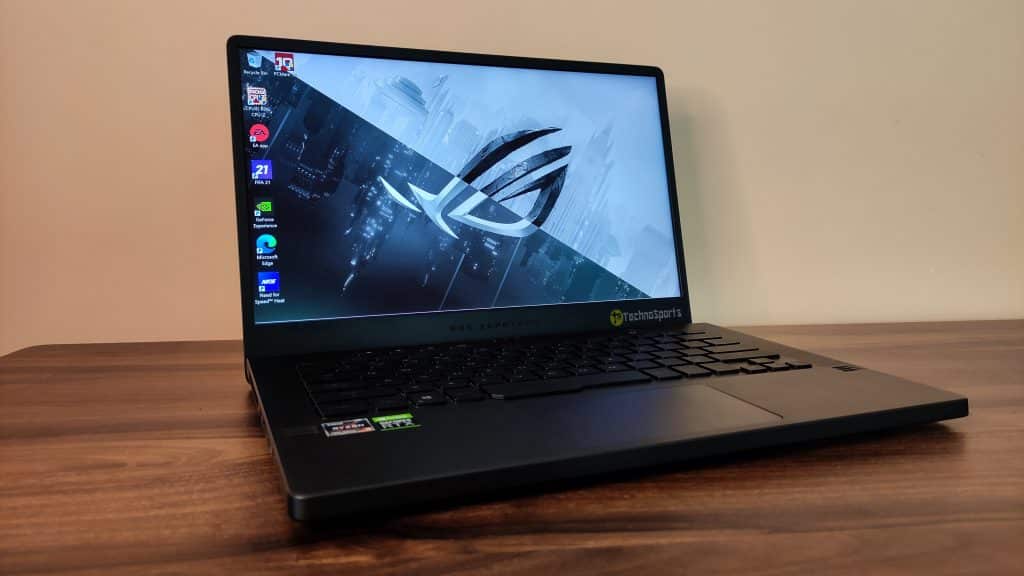 Thirdly, recognizing consumer demand for better performance, battery life and advanced features, we have continued to strengthen our collaborations with our OEM partners, which has resulted in new premium models and systems that have been designed and built based on our Ryzen 5000 series processors and Radeon 6000 Series mobile graphics.
Overall, AMD has been delivering non-stop momentum across its consumer and commercial client lineup, by bringing its AMD processor-powered notebooks to the market on a global scale.
Winning both India's Most Trusted Brand and Most Desired Semiconductor Brand shows how AMD has turned things around in the past few years; any thoughts on this?
We are honoured to have been conferred as India's "Most Trusted" and "Most Desired" semiconductor brand by TRA in 2021. These recognitions are truly a great testament to the hard work and dedication of each and every member of the various teams in India. As the Managing Director in India, I have had the privilege of working closely with various teams and partners, and there is one quality that is constant across the board – we don't create or innovate for technology's sake, we innovate for our customers and to elevate what can be achieved. I believe at the core of our success lies a desire to create a better world with technology; our teams in India and across the other regions have taken inspiration from our customers to deliver innovative solutions to the challenges and possibilities of our digital age.
Whilst our "Zen" based products initially launched in 2017 and marked AMD's return to high-performance computing, the success we have achieved was due to bold technology bets made over many years. Designed to accelerate high-performance computing, the multi-generational "Zen" CPU core roadmap with leadership performance and scalability was created along with a new, from-scratch GPU architecture to drive the future of gaming across consoles, PCs and mobile. We also more recently introduced a revolutionary chiplet design that delivers incredible performance and efficiency by enabling mixed technologies on the package and state-of-the-art manufacturing with 7nm process technology.
Today, we have a strong roadmap of new technologies and products that we believe will further extend our innovation leadership in key markets. We have much more to do and believe we have a solid foundation in place to execute and continue our growth trajectory. Looking ahead, we remain focused on amplifying AMD's brand and product awareness deeper into India across all our markets.
Finally, I would like to take this opportunity to express my gratitude to our customers and partners for their continued trust and confidence in AMD. Our customers and partners play a pivotal role in our growth as their passion for technology and innovation spur hardware manufacturers like us to make the bold technology bets necessary to spearhead technological advancements.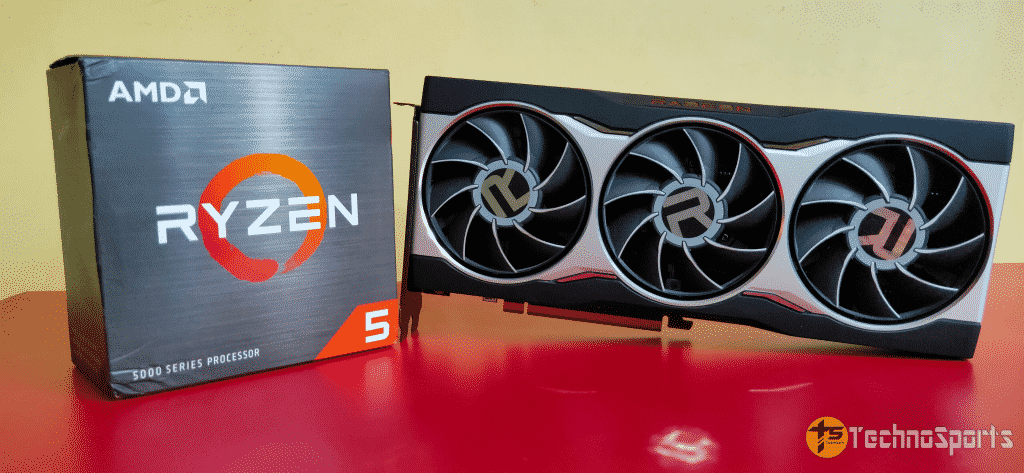 AMD India engineers are at the heart of modern innovations like "Zen 3" and RDNA™ 2; how proud is the company with its Indian talents?
AMD India engineers are indeed at the heart of innovation at AMD. Starting with the first EPYC™ processor, based on an x86 core architecture called "Zen," to the current 7nm chip 3rd Gen EPYC processors, AMD engineers have played a central role across all EPYC processor generations, where critical aspects of both the hardware and the software were built in India.
Moreover, the team is at the core of CPU design with the responsibility to ensure AMD CPUs meet performance targets through modelling and micro-architecture. Since high-performance computing design is an extremely complex and expensive process that takes multiple years to build, it is very important to evaluate the performance of the CPU by simulating various applications on an accurate and updated software model. The Indian team works alongside other CPU architects across multiple regions, investigating various microarchitectural ideas to improve the performance of the CPUs. The model is also used to accurately project the application performance of various SoC designs.
Our engineers in India never cease to amaze me with their talent and dedication to innovation. AMD is cognizant of the Indian teams' contributions and is incredibly proud of what our engineers have been able to accomplish over the years. While the competence of our teams in India is well established, the camaraderie, teamwork and support displayed by our employees since the outbreak is especially commendable. Our employees have gone above and beyond over the last few months to extend a helping hand to one another where possible, and to provide support to the broader community by collectively contributing to broader community initiatives. On top of all this, despite the extreme and unprecedented challenges they have had to face since the outbreak, the teams in India were able to successfully achieve important deliverables while working from home.
Any thoughts on the new AMD FidelityFX™ Super Resolution and how it improves game performance?
We recently unveiled the AMD FidelityFX Super Resolution (FSR), a cutting-edge, world-class spatial upscaling technology designed to boost frame rates to deliver a high-quality, high-resolution gaming experience. FSR is fully open source and can quickly and easily be integrated by game developers to help boost frame rates in FSR-supported titles, without having to upgrade to a new graphics card. Developers will have access to FSR, just like our other AMD FidelityFX tools, and the full shader source code for smooth and flexible integration.
FSR is the industry's ideal upscaler — FSR is a cross-platform solution that supports a broad spectrum of products, APIs, and operating systems, is easy to integrate with minimal dependencies when compared to other upscaling solutions and is an open-source technology available on GPUOpen. As a spatial upscaling solution, FSR does not rely on other data such as frame history or motion vectors, which can make implementation faster and easier for developers.
FSR has already garnered broad industry support – it is available in 27 games already, with more to come, and over 40 game developers and publishers have pledged their support for FSR in their upcoming titles.
The insane performance of AMD EPYC chips is turning things around on the server and data centre market as well; any insights and thoughts on this?
It certainly has! As our CEO Lisa Su had mentioned at COMPUTEX this year, AMD EPYC processor momentum has grown significantly in the data centre market, as 2nd and 3rd Gen AMD EPYC processors sweep across cloud, enterprise and HPC/Supercomputing solutions. In the cloud, specifically, Lisa elaborates that billions of users around the world rely on AMD EPYC processor-powered services because it delivers leadership performance in cloud computing workloads, offering high compute density, advanced security features and optimal business value.
Another reason why AMD works collaboratively with CIOs and IT leaders is to determine the ideal infrastructure for their business needs. With technology like the AMD EPYC 7003 Series processors, CIOs can expect improved efficiency, value and performance. The latest AMD processors increase transactional database processing by up to 19%, improve Hadoop big data analytic sorts by up to 60%, and offer superior performance for flexible Hyperconverged Infrastructure – all of which help CIOs turn data into actionable insights faster.
Furthermore, security is, and will remain a top priority for CIOs and IT leaders amidst today's sophisticated cyber-attacks. A notable value proposition is with regards to AMD's advanced security features. Embedded in our 3rd Gen AMD EPYC™ processors is AMD Infinity Guard, a modern multi-faceted approach to data centre protection which includes the latest advancement in AMD SEV technologies called Secure Encrypted Virtualization-Secure Nested Paging (SEV-SNP), adding strong memory integrity protection capabilities to help prevent malicious attacks.
AMD has a long history of building innovative products that push the boundaries of what is possible. Today, AMD EPYC processors are firmly established as a new standard in performance for the modern data centre and is winning not just in the cloud, but across the enterprise, commercial HPC and supercomputing.
---
Leave your thoughts and comments on the interview, also tell us what would you like to ask AMD next and we will make sure your voice is heard. Share this interview as much as possible, happy gaming AMD fans!!!