FIFA 22 is already here for over a week now and players have already got familiar with the game also playing enough to make coins to generate revenue for upgrading their squad. So, we have made some amazing teams for you to help make the best team possible.
In this article, we will give the best team possible to help you the strongest team possible, in our last articles on the new FIFA 22, we talked about how difficult it is to score a goal this time around as EA Sports has made the defence a lot better. 
The major upgrade we did, compared to the 120,000 coins EPL team is that we have kept making our defence better and now we have given a big boost to our attack. So, you will need to balance your team well to get the best results and defeat teams in FUT 22; here is the best Premier Lague team under 150,000 coins:
GK: Bernd Leno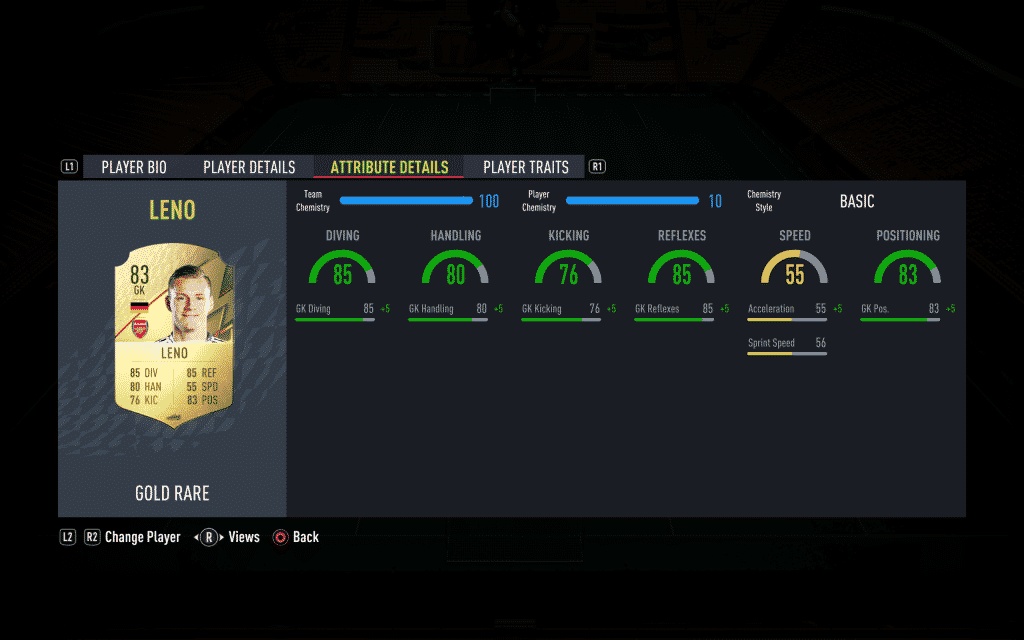 This time, apart from defence, EA Sports has given a huge improvement on the goalkeeping side, so most goalkeepers above 80 rating can give phenomenal saves. So, you do not have to spend much on this; you can get Bernd Leno for only 1000 coins and for that, he does really gives some good saves to save you from getting goals.
LB: Alex Telles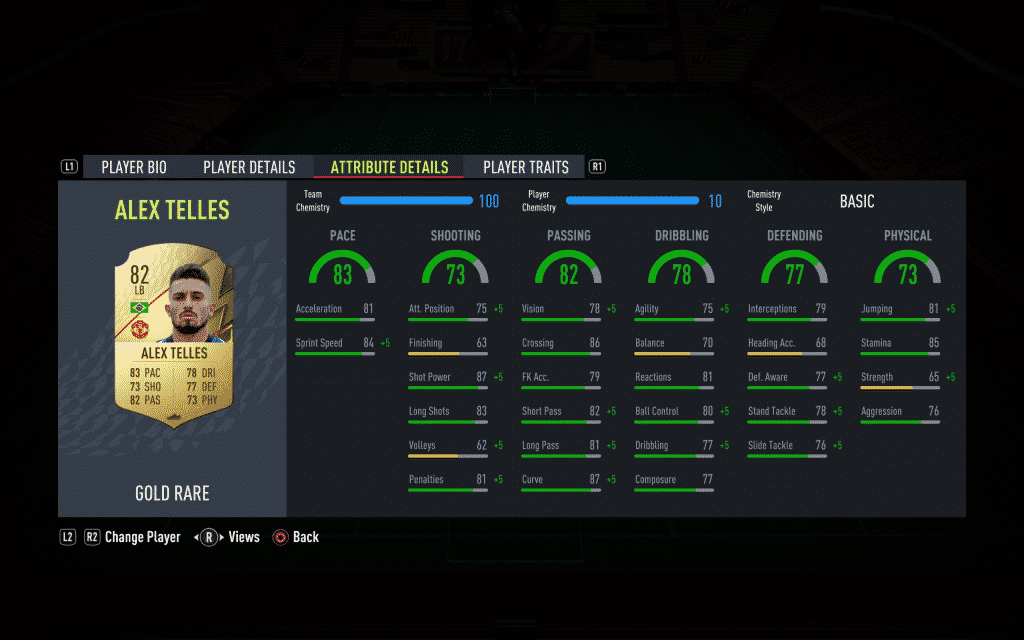 If you love your full-backs to be fast as well as handle the defence, then Manchester United's left-back Alex Tellas has good pace and defensive abilities. He is the man you can get for only 2,200 coins to make your team stronger and link up with Pulisic on the left flank.
CB: Antonio Rüdiger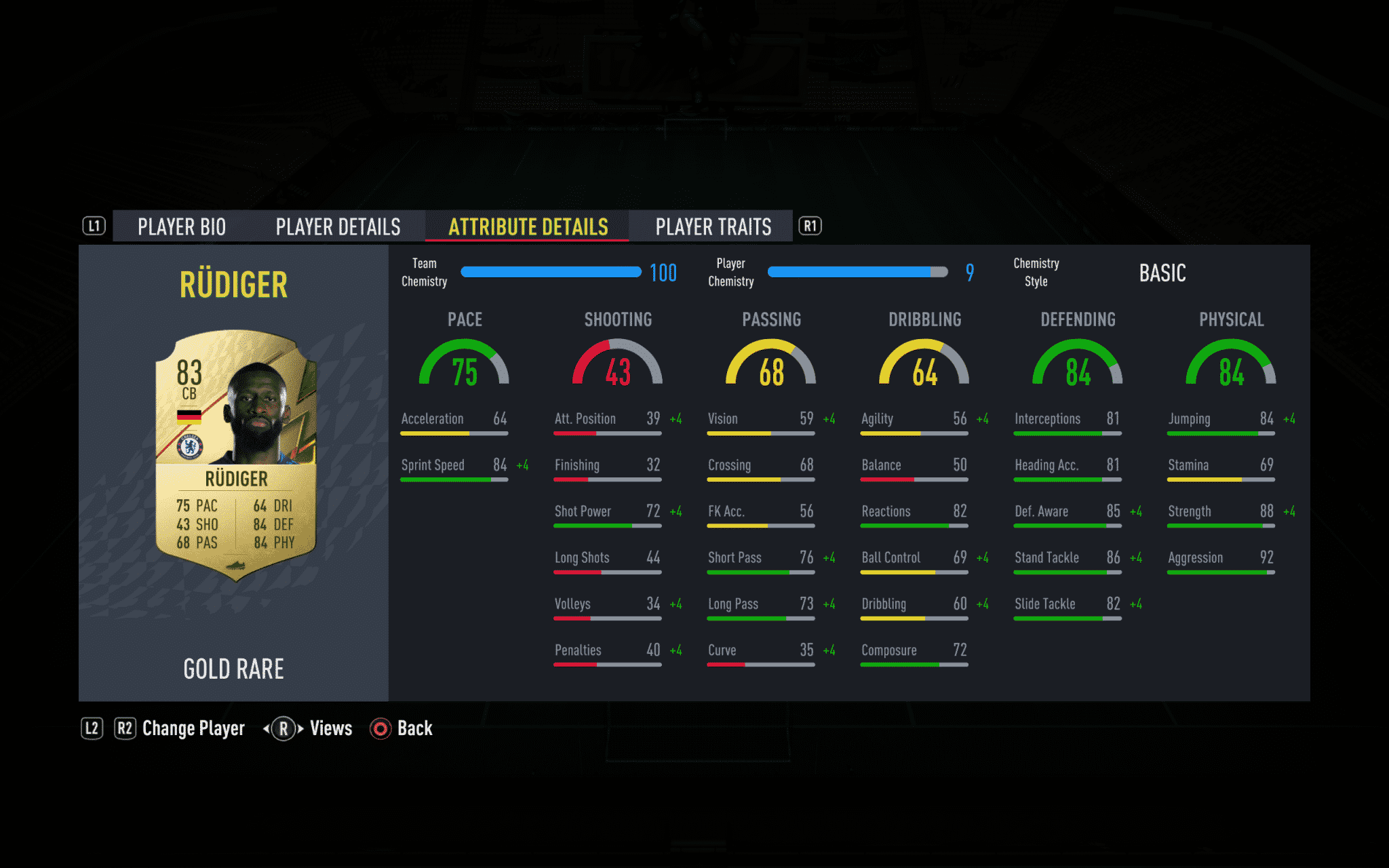 The Chelsea Center Back had been one of the key players to help Chelsea win the Champions League last season paired with Thiago Silva. The German man is a tough guardian at your defence, even though have the same rating as John Stones, but it is due to his 75 pace, he is an expensive player in FUT 22.
You can get him for around 14,000 coins and he is a player who can easily combine with Ruben Dias and help to stop attackers running at your defence with his pace. He has 84 defending and 84 physical, certainly strong enough to lounge in tackles and help to keep your defence guarded.
CB: Rúben Dias
Previously, we upgraded from Azpilicueta, we have bought Rúben Dias to partner with Stones. This is the combo Pep uses for Manchester City and you should do too as Dias only costs 11,000 coins, which for an 87 rated CB is quite cheap.
Maybe he doesn't have a lot of pace like Stones but his main strength is his rock-solid defence, he has an 88 rating in defence and 88 physical. He is the second-highest rated centre back among Premier League players, just after Van Dijk.
RB: Aaron Wan-Bissaka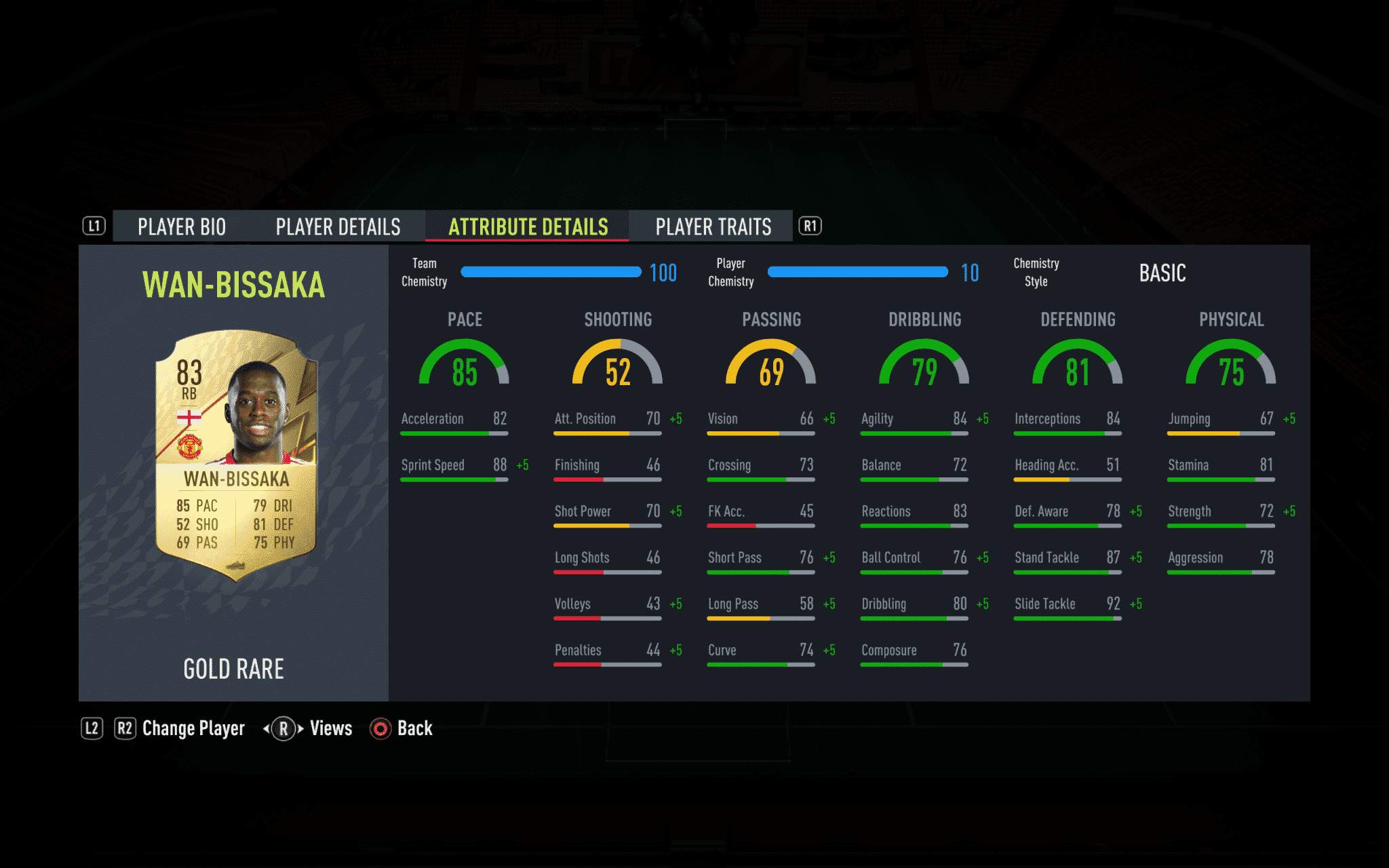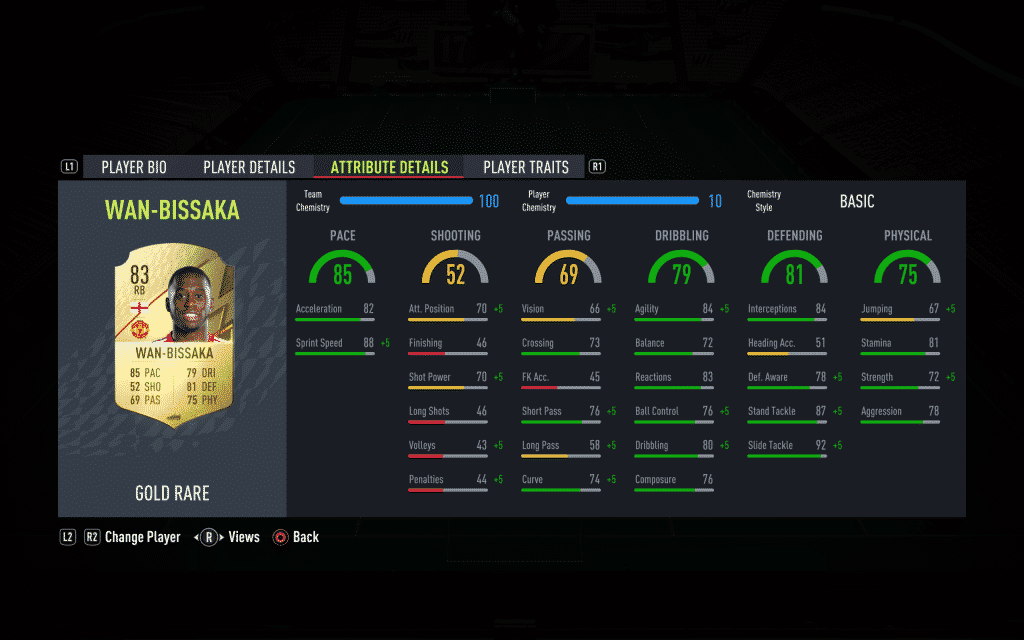 We upgraded to Ricardo Pereira who is available for only 9,000 coins, however, if you want to make a solid defence you have to upgrade your right back to an even better option in the form of Wan-Bissaka, who is a really balanced option out there.
For defence, he has 81 rating in defence and is a handy option to take on attackers or deal with the threats inside the penalty box. Thanks to his 85 pace you can stop attackers running at you or just run forward to make crosses into the box posing a real threat for opponents. You can get Wan-Bissaka for 25,000 FIFA coins.
CDM: Fabinho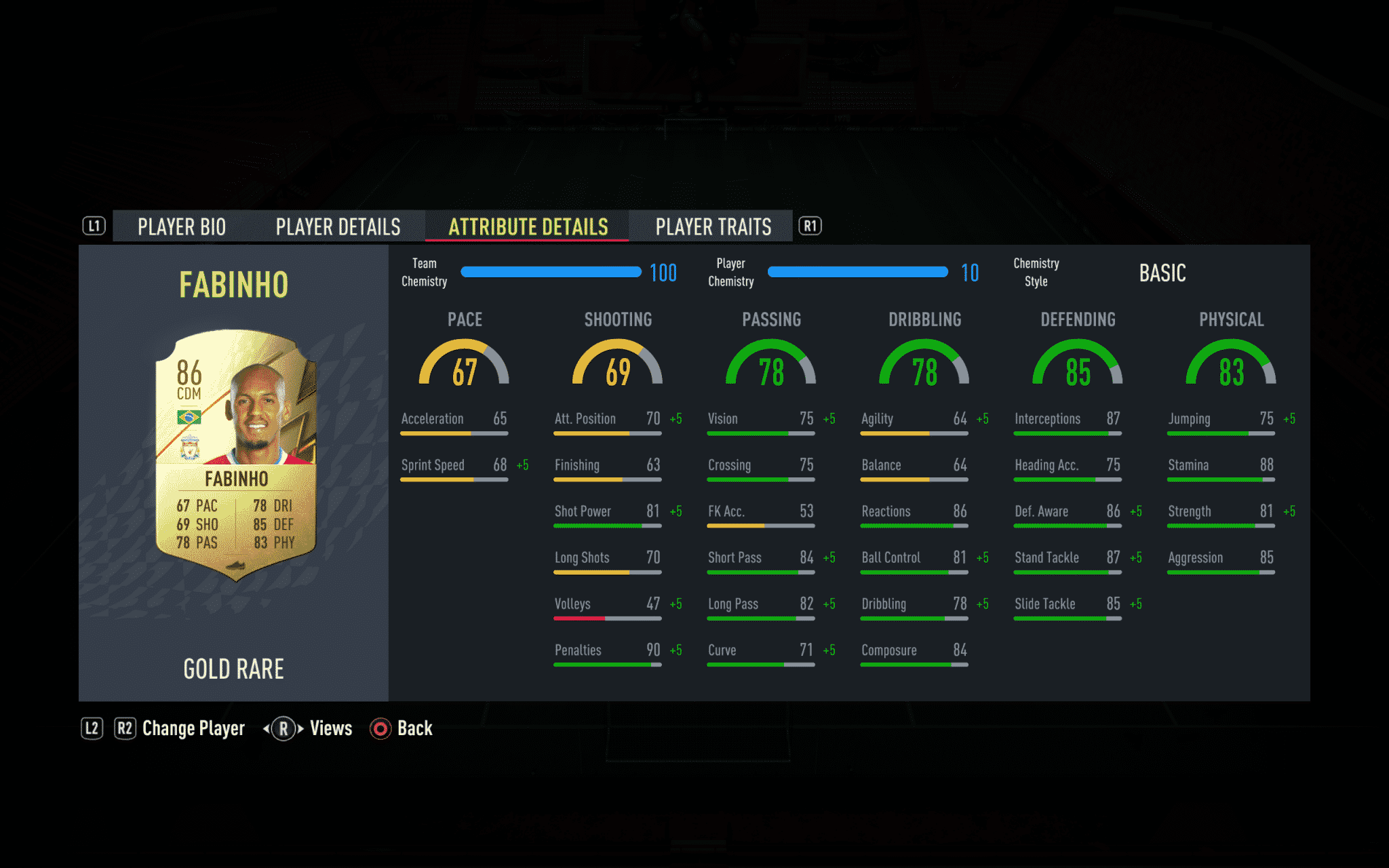 The Liverpool CDM is the first choice of Jürgen Klopp and this is because of his impressive defending and ability to steal the ball from attackers. When you are playing fast football making interceptions and winning the ball back is very important, so Fabinho is the guy you should have for less than 10k FIFA coins.
LM: Christian Pulisic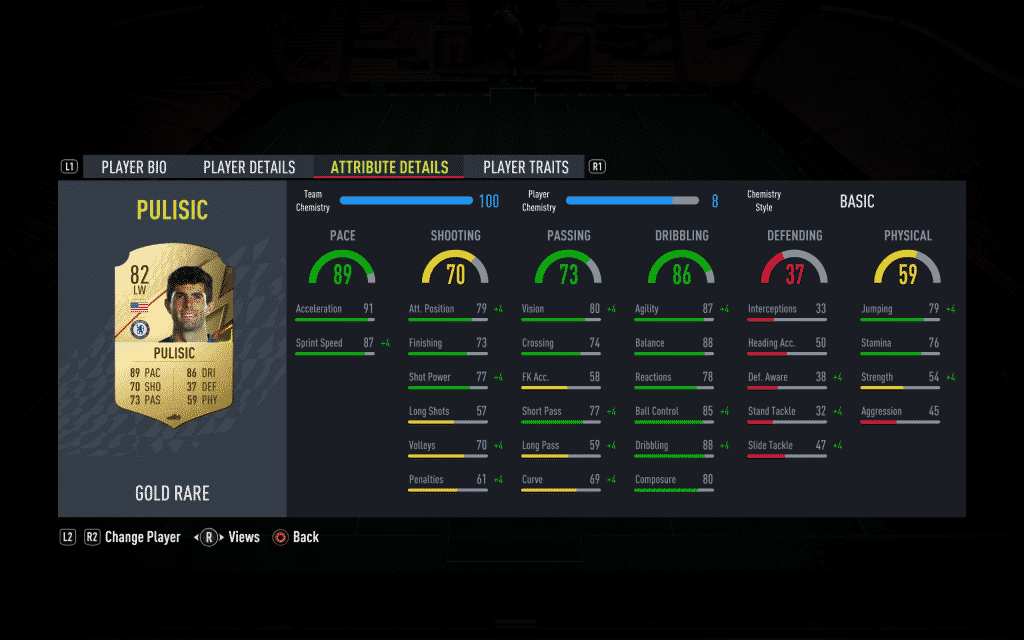 Playing with 4 midfielders, you need to have good LM and RM, who can run and create opportunities during an attack, also have the pace when the opposition tries to exploit your defence. So, we have gone for the fastest LW, you can use a position modifier to make LM, and for 2,600 coins, Pulisic has 89 pace, cheap yet very effective to make runs and put crosses.
CAM: Phil Foden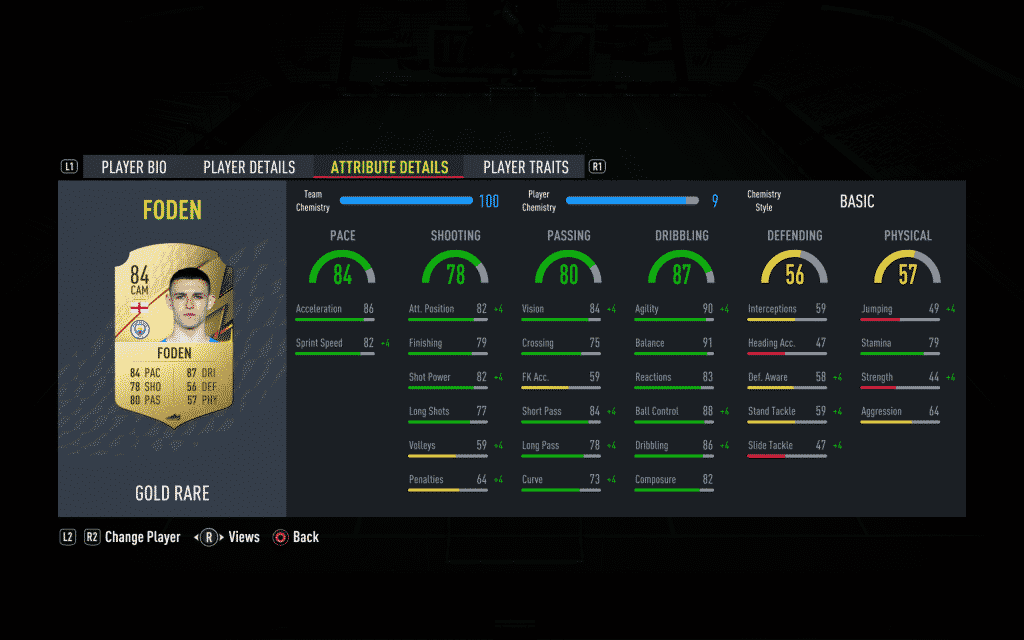 If FUT 22 had a dark horse hidden inside then that would be Manchester City's Phil Foden, the best-attacking midfield player in FUT 22. Having a blistering 84 pace and 87 dribbling makes him one of the most dangerous options going forward and has great passing 80 passing, so spending 24,000 coins on him is a worthy investment.
RM: Leon Bailey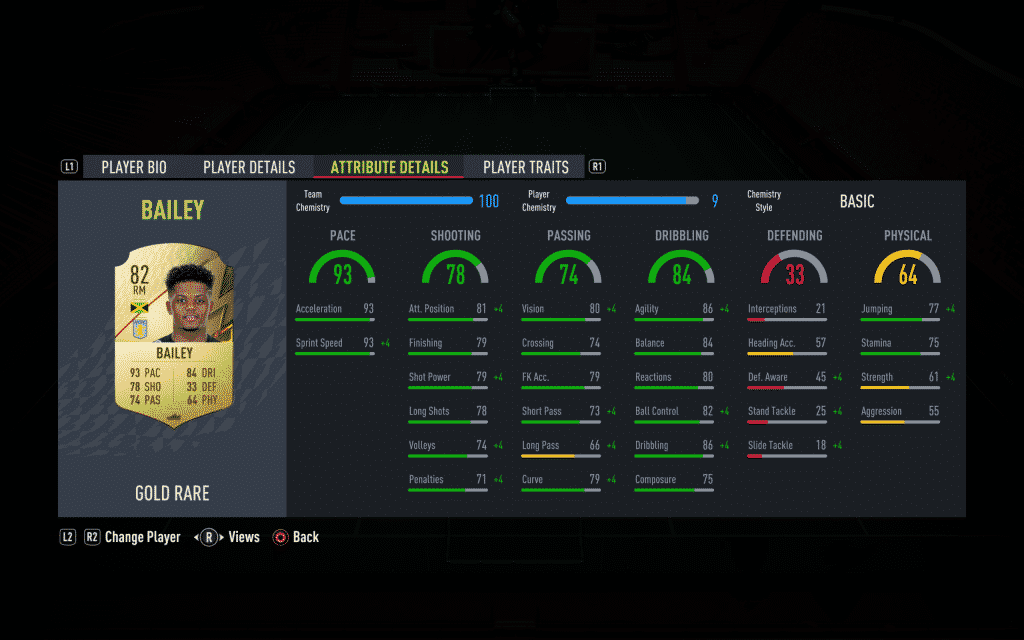 Daniel James is no doubt a good right midfielder, however, you have better options than him, this includes the recently transferred Leon Bailey. The Jamaican footballer has incredible pace to rip apart an opponent's defence with 93 pace and has good dribbling skills to get past your man. Though not the best for shooting but does a decent job when needed, you can get him for only 6000 coins in FUT 22.
ST: Romelo Lukaku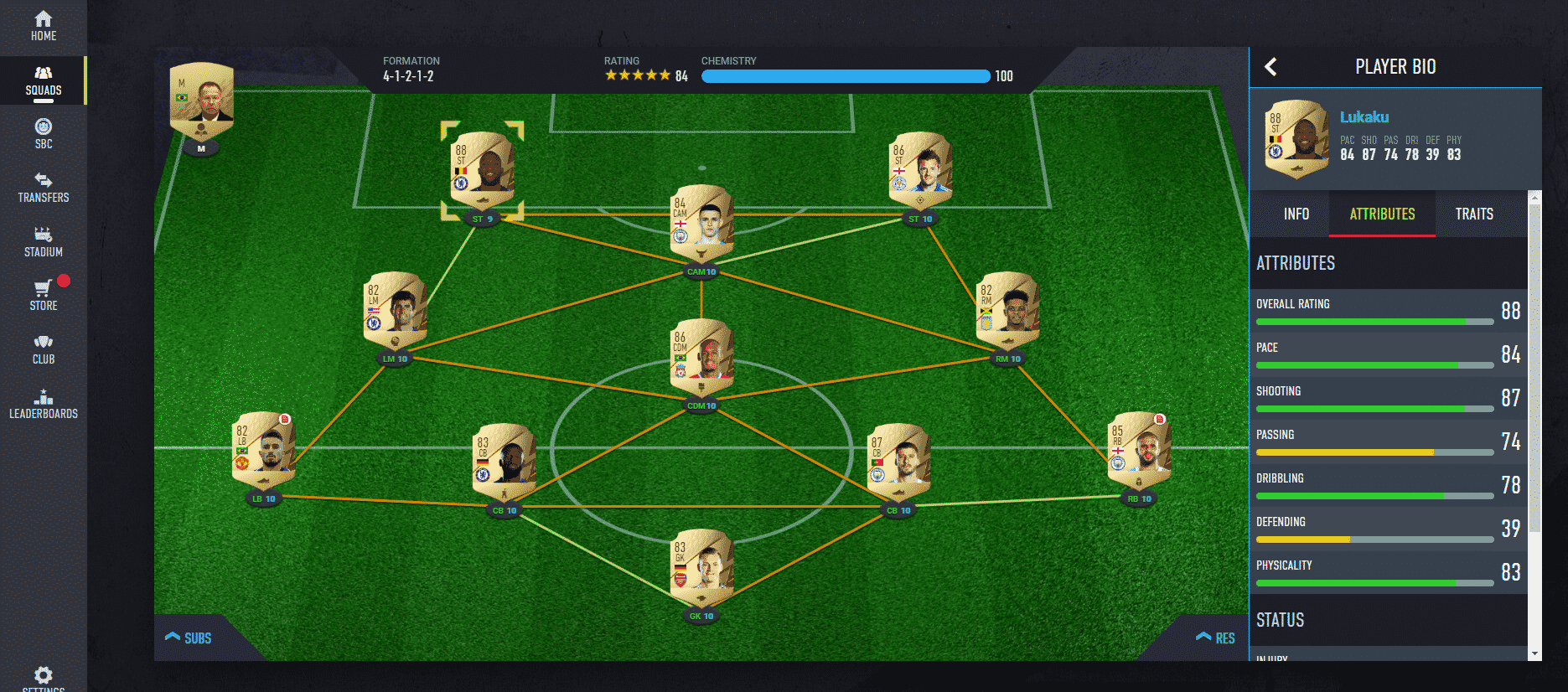 A handsome upgrade over Gabriel Jesus is the recently transferred Romelu Lukaku who has a decent pace of 84 and a great shooting ability of 87, making him the lethal option in front of goal. Apart from having a good physical, he has also given you winning goals from penalties or setpieces by header.
ST: Jamie Vardy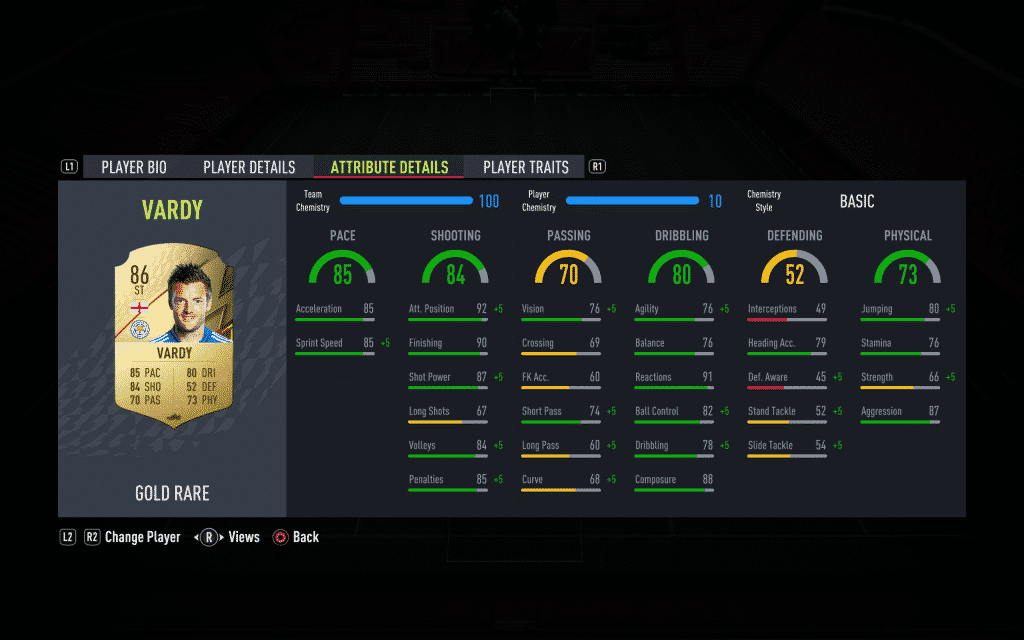 If you need someone to have a good pace yet can take good shots in front of a goal then Jamie Vardy is your man, he has 85 pace and 84 shooting. Also, you can do dribbles and shoot when necessary, a real number 9 who can easily exploit anyone's defence easily.
He is 86 rated for a reason and continues to deliver good value if you can get him for 15,000 coins in FUT 22.
Well, the total team costs less than 150k coins as of now if you play on PC, and you can start playing today only as the game has been officially launched today, enjoy FIFA 22!!!
Order the FIFA 22 on Amazon: https://amzn.to/3AAGG2F
Order the FIFA 22 on Origin: https://www.origin.com/ind/en-us/store/fifa/fifa-22