There is some great news for all the CSK fans out there as Ms Dhoni will definitely play another season of IPL that will take place in 2022. Earlier this year there were rumours floating around that Dhoni might take retirement from IPL and that phase two of IPL 2021 could be the last time he dons the yellow jersey.
However, the Chennai captain has confirmed that he will continue leading the side as he wants to play his final match at Chepauk. This is an indicator that MSD will continue next year.
Soon after Dhoni's statement, an India cement official confirmed to Cricbuzz that CSK will retain Ms Dhoni before the upcoming mega auction.
"Of course, we are going to retain him. He will be there next year and who knows a few more years too. Nothing has been decided and all he said was that fans can see his farewell match in Chennai. There is no way to conclude that it will be next year itself."
Ms Dhoni hopes to play his last game for Chennai Super Kings at Chepauk
Ms Dhoni made this announcement during an event when an India Cement dealer raised a question regarding the Indian captain taking retirement from the national team abruptly. To this Dhoni responded by stating his reason.
"There couldn't have been a better day to make the announcement. And you will get a chance for a farewell match hopefully when I play for CSK in Chennai." It is to be noted that Dhoni announced his retirement from International cricket at August 15th, 2002.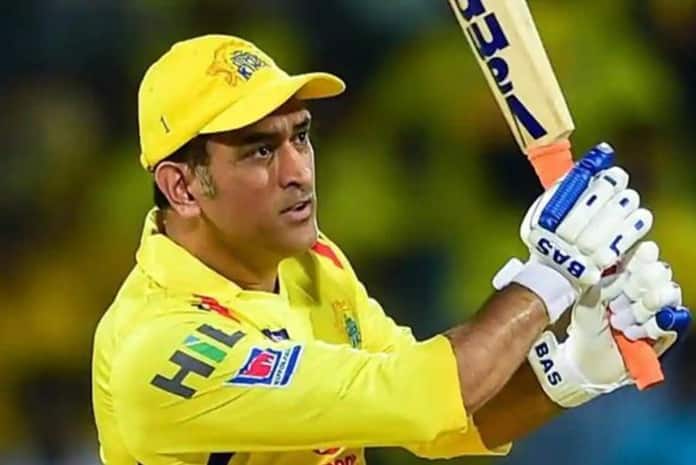 The Chennai Super Kings captain also added that fans will get the opportunity to bid him farewell as he intends to play his final game at Channai.
When it comes to farewell, you can still come and see play me for CSK and that can be my farewell game. So, you will still get that opportunity to bid me farewell. Hopefully, we will come to see Chennai and play my last game over there and we can meet fans there."
Also Read: ICC T20 World Cup: Star Sports expecting a record breaking 25-30 lakhs for a 10 Sec Ad Spot during the India vs Pakistan Match