The T20 World Cup will finally undergo its proceedings this month and fans are highly excited as this prestigious tournament is making its return after five years. Interestingly records are getting broken even before the tournaments has started.
Owing to the fact that Star Sports has already secured 14 sponsorships for this mega event. In addition to that, the advertisements during the much hyped India vs Pakistan game has already broken several records.
According to a source, Star Sports who are the official broadcasting partners of this event are looking for Rs 25-30 lakhs for a 10-second spot. This will be the most expensive advertisement spot rate for any sporting entity to have telecasted on Indian television.
Star Sports are expecting a high sum because India vs Pakistan game creates a lot of interest. Moreover, fans across the country sit together and watch this spectacle. With this mega clash taking place on a Sunday, one can expect a huge number of people tuning in to watch this match.
Earlier the rates for a 10-second spot during the over break used to be between Rs 13-14 Lakhs. However, the rates have now increased to Rs 18 Lakhs for a spot. This means that there is a 25% of hike in advertisement rates during games.
List of Sponsors acquired for the T20 World Cup
As mentioned earlier that Star Sports has already acquired 14 sponsors on deck for this year's T20 World Cup which will be held in Dubai. As a result, let's take a look at the companies who have joined hands with the broadcasting channel.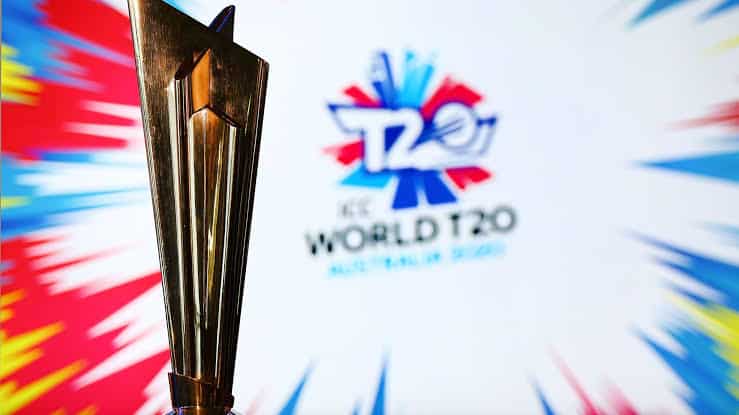 The co-sponsors of the event are Dream 11, Byju's, Phonepe, Thumps, Vimal, Havells, JioMart, netmeds.com.Meanwhile, Akash, Skoda, Whitehatjr, Great Learning, CoinDCX, and Trends are associate sponsors.
The T20 World Cup will consist of 45 games that will be played over 29 days starting from October 17. This event will take place in UAE and Oman with the finals of the tournament scheduled in Dubai on November 14th.
Also Read: The Ponty Chadha Foundation concludes the 'PCF Cup' Cricket Season III