The new trailer of Marvel's one of the most complex characters Venom has been released. In this, we will see Tom Hardy will come back to be the lethal protector of Venom. At the beginning of the trailer, we will see Tom Hardy is lying in a bed and binding tightly.
It seems that he is very tired, convicted, and also have been sentenced to death in the State of California. All of the family members and friends have been gathered outside of the glass door and two-man is standing in front of his bed.
He is just chanting some words like "Chaos soon come",  then he has been asked like chanting the last few words. Tom Hardy just pick up his neck and said to the members to enjoy the show.
As soon as the injections are pushed into his body through the channel in his hand, the man just starts to vibrate, just something wicked is on the way to come. After it, we will see that Venom is just taking his most dangerous and terrible form and start to break everything.
We will say that the entry of Venom in the trailer is just fantastic. Now he comes to the road, all the people are running, police are firing towards him, but nothing can stop him. He just spread his hand and throw all the cops outside. He just jumping from one building to another building.
In this, we will witness the power of Venom to create a tornado, and find out that man who has said him for the last words, now he say him for such last words, and kill him. It seems that this film will be incredible.
Cast
This film will feature Michelle Williams, Naomie Harris, and Woody Harrelson. This film has been directed by Andy Serkis and written by Kelly Marcel with the story by Tom Hardy & Marcel.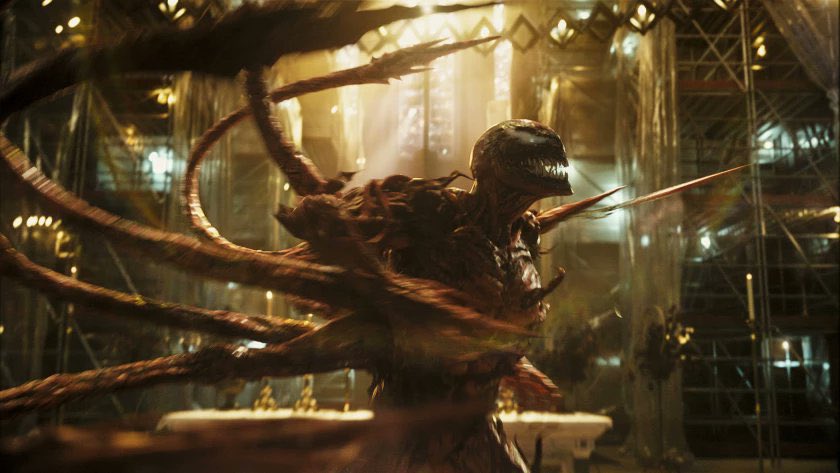 Release Date
There is no such confirmation about the release of the film. It has just been confirmed that this film will get a theatrical release.
Here is the trailer: