FIFA 22 is finally here and is already available to play for EA Play & Play Pro members, and being one; I got to experience the game much early than even the official launch date, which is October 1st. Also, I got the Ultimate Edition being an EA Play Pro member as well as other perks, which I will talk about in later articles.
Here, I will talk about the opening match of the FIFA 22, which is the Champions League final featuring PSG and Chelsea; however, this time around, PSG has players like Lionel Messi, Donurumma, Hakimi, Ramos and others who have joined this summer.
So, it is natural to have the edge over Chelsea if you are playing as PSG and right from the match; you do notice some improvements to the game this time. Obviously, you have more realistic faces this time around as the graphics get improved.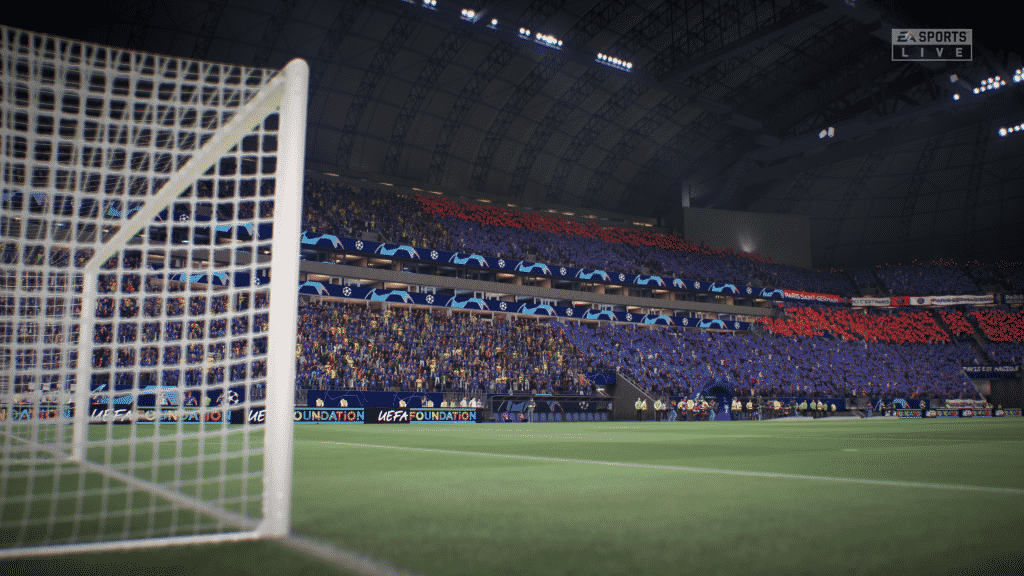 The animation, commentary, and the crowd has seen minor improvements and tweaks which feel visually appealing. Last time around, there were not any noticeable changes in the gameplay when compared to FIFA 20 and FIFA 21; however, this time, there are a lot of tweaks made to the game.
On PC, there's no HyperMotion technology which is really bad as it is only coming to the console and Stadia releases. The ridiculous answer EA Sports had to give was:
EA said in July that ""bringing HyperMotion technology and Immersive Match Day features to PC would have raised the minimum spec requirements and resulted in a large proportion of players unable to run the game.""
This is very disheartening because you cannot enable the tech even if you have a higher-end NVIDIA GeForce RTX 30-series GPUs or Radeon RX 6000 series GPU. It looks like EA might have some collaboration with console makers to make them exclusive; however, this is what it is, and this might be the reason why it is cheaper on PC.
I noticed improvements in shots and some nice touch during celebrations, also, goalkeepers have been improved drastically. Almost every time I was making good shots, Edouard Mendy was saving right away, only if your shot is exquisite or like goalkeeper has no chance only then you can give goals.
There are improvements in volleys, finesse shots and this time around, it's not very easy to give goals with flying crosses into the penalty box. The defensive capabilities of teams have been improved and it's clearly reflected, but that's a challenge you need to overcome and I really liked it.
There's a significant improvement in the match's stats, as you can now get a detailed summary of the game with some visual tweaks. From possession to defending, there's a much more detailed view this time, and you can see heatmaps to how many times your players have lounged in defensive challenges.
Also, you won't always have to take unique shots as if you have players like Neymar even if you press D (normal shot button); you can see some special shots at some moments. Receiving the balls have improved, and your player will automatically take shots like bicycle kick if there's scope.
There are improvements in highlights shown, and the celebration is common with some visual tweaks. We will bring more updates on FIFA 22, and what you can expect on FUT, how to make teams, which players to pick, everything even before the game officially launches! So, stay tuned 😎
Pre-order the FIFA 22: https://amzn.to/3AAGG2F