The Central Asian Football Association (CAFA) has made the historic choice to integrate India into its competitions starting in 2022. On Friday, the federation officially acknowledged the outcome.
The federation's official statement read that "The All India Football Federation (AIFF) officially expressed its intention to participate in CAFA competitions. The committee also agreed to include AIFF in CAFA competitions starting from 2022. They will also consider the potential participation of the AIFF youth national teams in CAFA competitions this year."
Later this year, CAFA will host the U-18 Men's Championship and the U-15 Men's Championship, which will take place on October 6 and November 10, respectively. The various age-group Indian football teams will compete in the aforementioned competitions if everything goes according to plan. On August 30, 2021, the CAFA Executive Committee ratified the stated conclusion.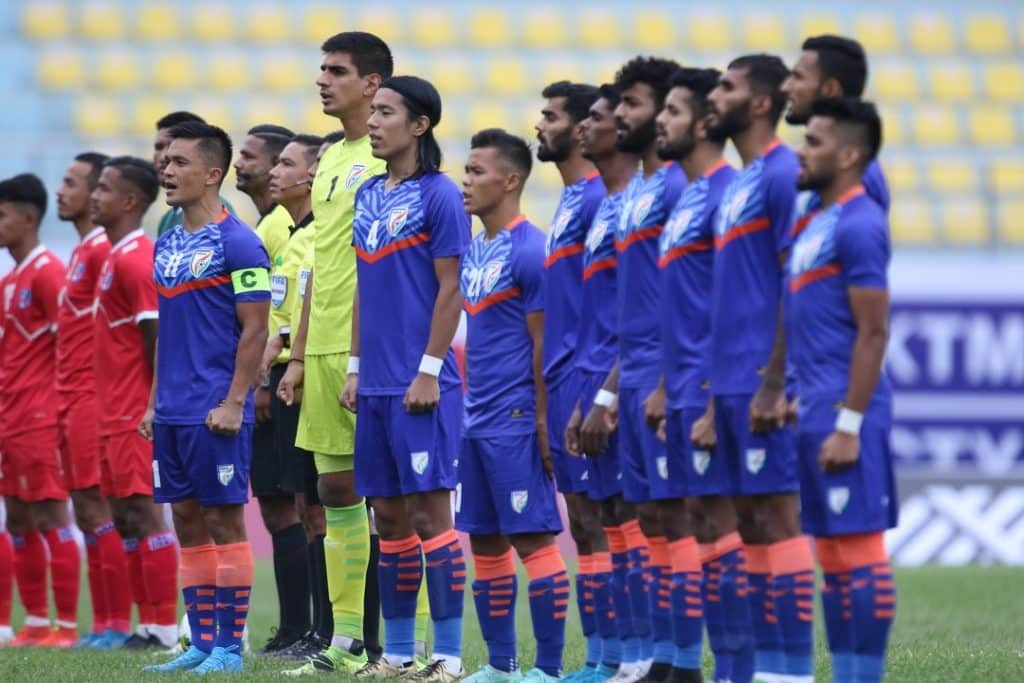 Meanwhile, Kushal Das, the General Secretary of the All India Football Federation, spoke exclusively to Khel Now about the latest development. He clarified that India will remain a member of SAFF (South Asian Football Federation). That their collaboration with CAFA is purely for participation in the development of Indian football teams.
He said that "We are very much part of SAFF and will continue to remain part of SAFF. Our request to CAFA was to allow us to participate as an invitational team for various youth, women, and other competitions, subject to our commitments with SAFF, AFC, and FIFA. The intention was purely from a development perspective."
Meanwhile, the senior Indian men's football team's most recent encounter, against Nepal, concluded in a 1-1 draw on Thursday. The hosts gained an unexpected lead in the first half at the Dasharath Stadium in Kathmandu, thanks to a defensive blunder by the Blue Tigers. AnjanBista was the one who discovered Nepal's back of the net.
Anirudh Thapa equalized India in the 60th minute. Nepal goalkeeper Kiran Limbu could only palm Sunil Chhetri's ferocious strike from 25 yards into the six-yard box. The rebound was swiftly reacted to by an onrushing Thapa, who scored.
On Sunday, September 5th, 2021, the Indian team defeated Nepal 2-1 at the Dashrath Stadium in Kathmandu in the second international friendly match.