After a long wait, EA Sports has finally released its trailer. The trailer premiered today i.e. 19th August 2020 at 11:00 a.m. ET/ 8:00 a.m. PST.
The teaser did not offer much- a camera simply moved across the ice, showing a rather impressive reflective surface, before panning up to reveal a skater carving up the ice.
NHL 22 is expected to be the first in Hockey Franchise in order to be built for Xbox Series XLS and PlayStation 5. So, everyone is very excited to see how EA will harness the power of next-gen hardware for its hockey franchise. NHL is going to be launched on Xbox One and PS4, but EA has already set the precedent with Madden 22 and FIFA 22 that next-gen versions of their games will have special features.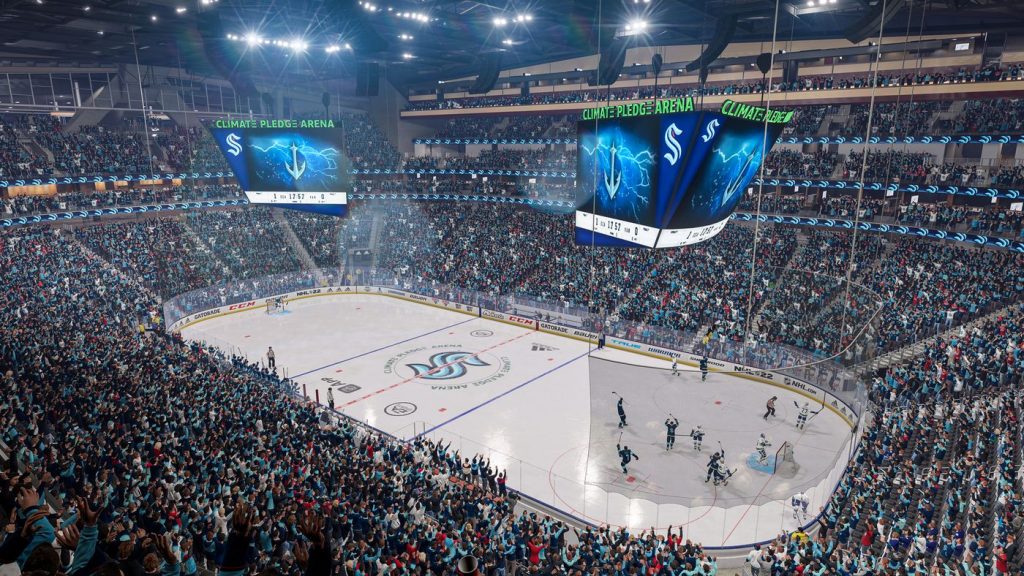 For example, Madden 22 a next-gen delivers a "Dynamic Gameday" experience. FIFA 22 has HyperMotion Technology powering the motion capture and player animations on the pitch.
The PS5 and Xbox Series X versions of NHL 22 will offer a few graphical bells and whistles on top of all this. Kwong mentioned better shadows and "dynamic lightning on the entire ice surface"; more detail for player faces, jerseys, and equipment, with "every stitch visible"; and enhanced particle effects on the ice.
"All the visual upgrades […] that just wasn't possible with Ignite," Kwong said in an interview with Polygon following the presentation, referring to the engine that powered some EA Sports titles on PS4 and Xbox One. "We pushed Ignite to the limit of what it was capable of."
EA Vancouver is aiming to deliver the best of both worlds. It will run on Frostbite that means PS4 and Xbox One players will be able to enjoy most of the benefits that the engine transition provides. Kwong said that the game will "offer a substantial upgrade" on the visual front "that's immediately recognizable to [PS4/Xbox One] players as well."
It includes widely improved ice, with a slick, reflective surface that also contains layers of depth. Kwong has said that EA Vancouver has completely rebuilt dozens of player models to make their faces more accurate to real life, complete with upgraded skin and eye shading.
Release Date
Along with the NHL season starting in October, it is expected that NHL 22 is going to launch either in late September or early October.