- Advertisement -
We all buy smartphones online, and we have adapted to this trend quite well; however, securing your smartphone against damage or unnecessary repairs which are not covered under warranty might be very costly at times.
Many companies provide their insurance plan for new smartphones, but they are quite costly to afford after making a heavy purchase. In the middle of this pandemic, it's impossible to spend extra after buying a smartphone.
However, if you do not want protection against theft, then Amazon India, in partnership with Acko, has brought a new scheme called Post Purchase Protection. This is a unique protection plan for your smartphone that even covers accidental damage and even cracked screen.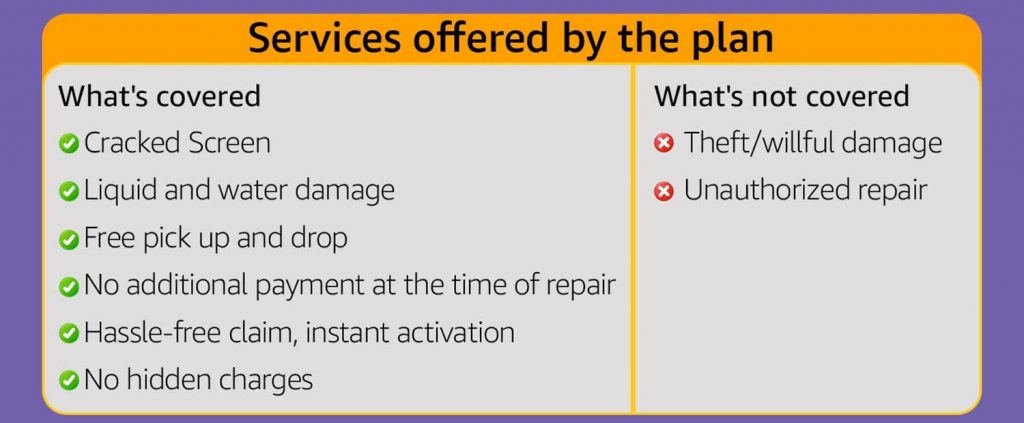 - Advertisement -
These damages are not covered under warranty, so that could be a hassle for you if something happens to your smartphone. Now, with Post Purchase Protection, you can safeguard your smartphone from a wide range of damages after purchasing it from Amazon India and the plan starts at ₹ 399.
You can buy this protection plan and safeguard your smartphone up to 30 days after its purchase, now the plan's price will vary as per the price of your smartphone. Here are the steps to buy the Post Purchase Protection from Amazon India: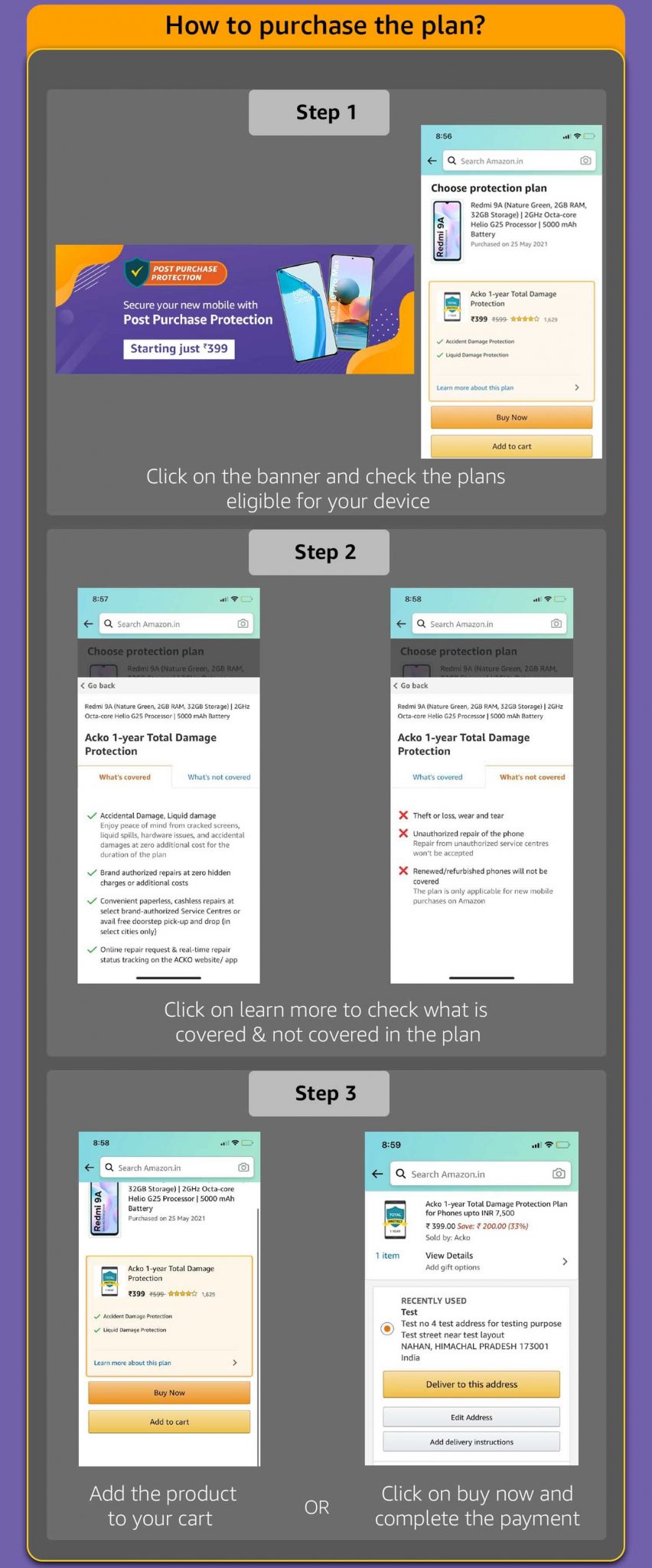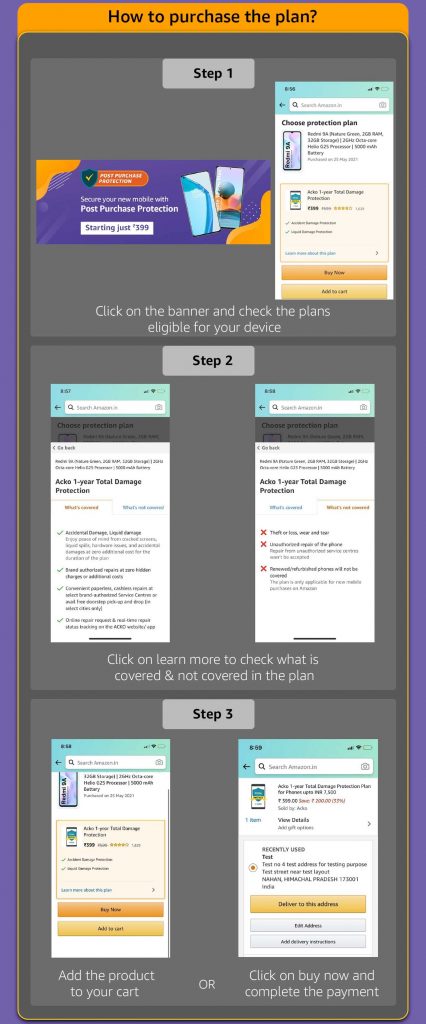 Learn more here: https://amzn.to/2TEkwfd
- Advertisement -