Finally, today at Computex 2021, AMD has announced its Ryzen 5000G desktop APUs for DIY system builders, after skipping for 2 generations. So, finally gamers can use these APUs to game on their system even if they lack a discrete GPU.
Already, AMD announced both of the processors last month for OEMs, so essentially, the specs is known. The AMD Ryzen 5 5600G comes with 6 cores and 12 threads, and the flagship Ryzen 7 5700G with 8cores and 16 threads.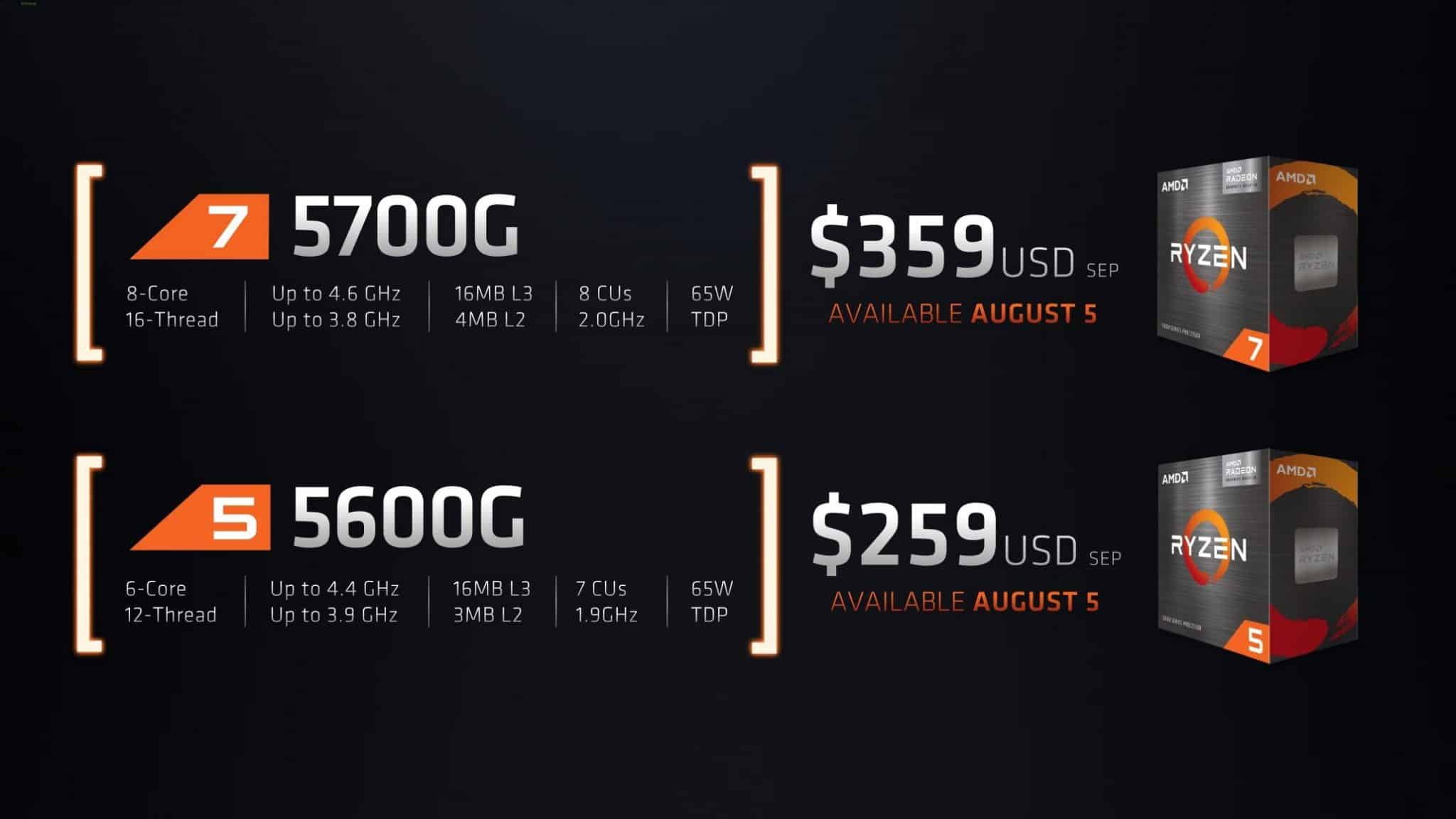 All of these models get a TDP of 65W, so your next APU will be an efficient powerhouse that can deliver the best gaming experience with Zen 3 architecture and GCN (Vega) architecture. Also, the good news is with AMD Fidelity FX Super Resolution, you can expect more frame rates for free.

So, the Ryzen 5 5600G with 6 Zen 3 cores sports 3.9 base and 4.4 GHz boost clock speeds, 19 MB total cache, Vega 7 iGPU with 1.9 GHz clock speed. Whereas the Ryzen 7 5700G enjoys 8 Zen 3 cores, sporting 3.8 base and 4.6 GHz boost clock speeds, 20 MB total cache, Vega 8 iGPU with 2.0 GHz clock speed.
The Ryzen 5 5600G will cost you $259 and the flagship Ryzen 7 5700G will cost $359, and both of them will be available in the market from August 5th. However, there is no mention of Ryzen 3 5300G, it remains to be seen whether brings this entry-level desktop APU in the market later or not.