Chelsea have been a side reborn under Thomas Tuchel, with the Blues going unbeaten in 14 matches since the German's arrival, their most recent being the 2-0 victory over Sheffield United in the FA Cup. One of the most defining parts of Tuchel's Chelsea has been the resurgence of N'Golo Kante as the true engine in the heart of the park.
His best trait is that his role is not only limited to the midfield and that he functions as a true box to box midfielder, helping out the defence when needed and being the extra man forward when a decoy run or an extra pair of feet is needed upfront. 
The best example of his impact for the Blues can be illustrated by his Man of the Match performance against Atletico Madrid in the second leg of their Round of 16 tie at Stamford Bridge wherein the midfielder was everywhere, helping out not only defensively but also going forward. His extra run in the 94th minute allowed Emerson to grab the winner after coming on and helped Chelsea progress into the quarter-finals with ease. 

'If you play with N'Golo you play always with one and a half, half a player minimum more. It's incredible,' said Thomas Tuchel after Chelsea's win over the Rojiblancos in the Champions League.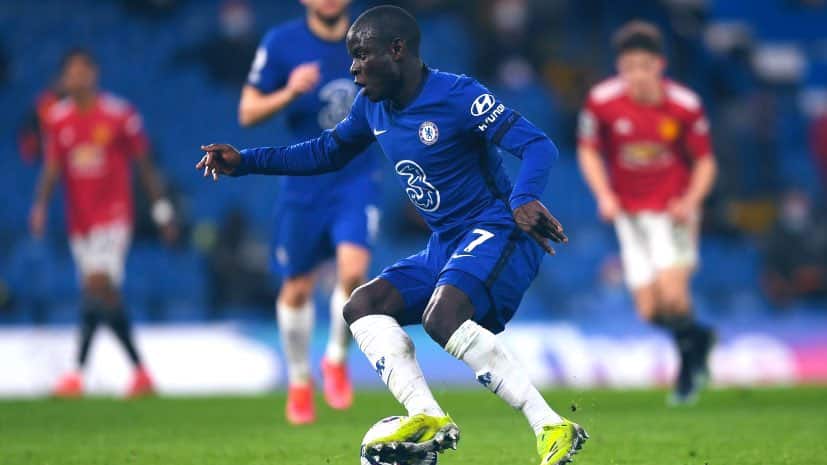 The last 18 months have been difficult for Kante as he had been dealing with various injuries due to the over-reliance on him by his previous managers. But under Thomas Tuchel, the Frenchman has been eased back into the squad and has been rested as and when required, giving the other players at the club a chance to have a crack at the position under favourable circumstances.