- Advertisement -
Having been Pep Guardiola's first signing since his arrival from Bayern Munich, Ilkay Gundogan has gone an immensely long way in establishing himself as one of the most important players in the squad.
Given the recent injury sustained by Kevin De Bruyne, who is expected to be sidelined for the next few weeks, Gundogan will have to step up and take charge of the team. With De Bruyne previously captaining the team, it seems only natural that Gundogan get the armband in the absence of the Belgian.
That, of course, is considering that Guardiola does not fill in the void left by De Bruyne by throwing Fernandinho into the mix, who will take precedence in wearing the armband as he has been doing so for a good while now.
- Advertisement -
Despite having endured a rocky start to the 20/21 campaign, Gundogan has managed to turn things around immensely and is currently enjoying the highest goal return for a season in his entire City career so far, scoring 7 goals this season with 5 of those coming from his last 8 appearances.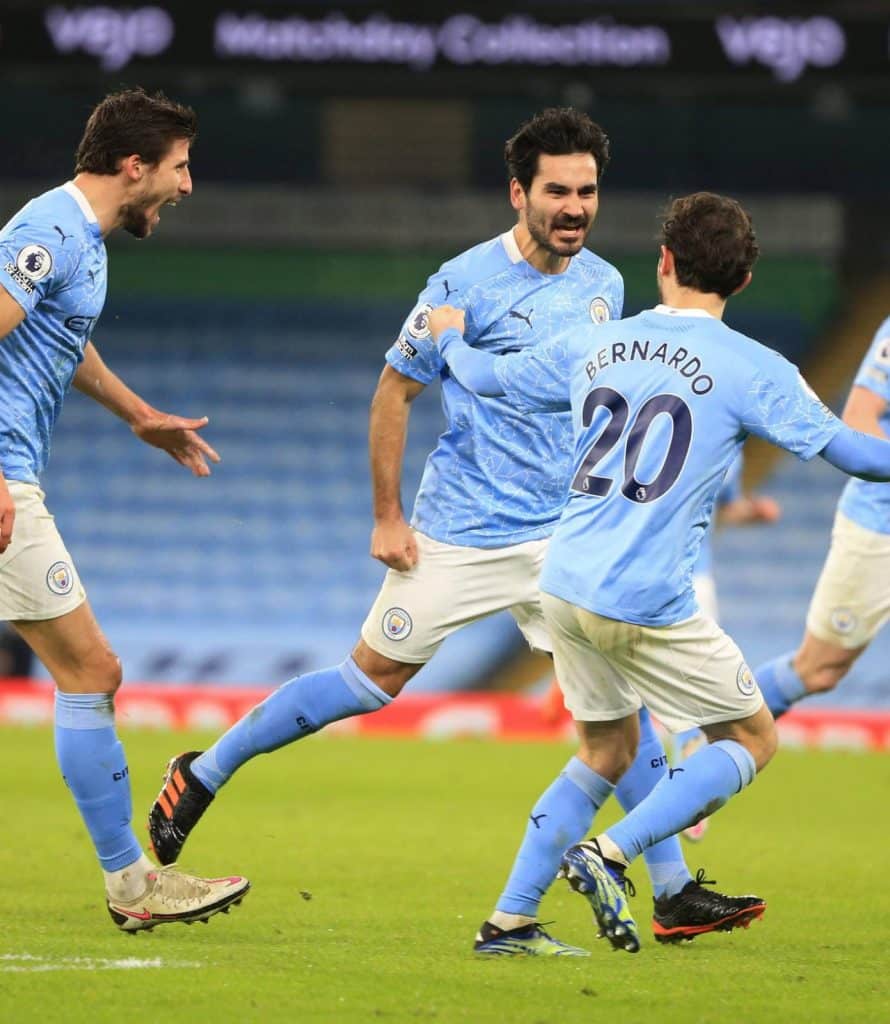 He might not have recorded an assist this season, but his influence on the play from the heart of the park is where the strongest aspect of his game lies. His ability to win the ball back for the team and immediately send the forwards on a blistering counter-attack is also what sets him apart from most other midfielders in the league to the extent that he is considered one of the best in the League in his position.
Going forward this season, an in-form Gundogan will be essential in Pep Guardiola's quest to reclaim the Premier League title from their rivals, Liverpool.
- Advertisement -