During its first-ever virtual First Look event ahead of CES (Consumer Electronics Show) 2021, Samsung Electronics unveiled its 2021 portfolio of Neo QLED, MICRO LED, and Lifestyle TV displays, on Thursday. Samsung's commitment to accessibility, a greener environment, and innovation with new advancements have been highlighted.
"During the past year, we have witnessed the pivotal role technology played in helping us carry on with our lives and stay connected with each other," said JH Han, President of Visual Display Business at Samsung Electronics, according to Samsung Newsroom. "Our commitment to an inclusive and sustainable future goes hand-in-hand with our relentless pursuit for innovation to meet consumers' ever-changing needs – from reducing the carbon footprint of our products to providing a suite of accessibility features, to offering an unparalleled viewing experience that fits each user's lifestyle."
A Sustainable and Accessible Future for All

Samsung has announced that it will embark on a journey of "Going Green" over the next few years in aligning TV business operations through the following long-term sustainability programs:
Reducing Carbon Footprint and Improving Energy Efficiency by using more recycled materials across its entire TV line.
Sustainable 'Eco-Packaging' Design for all 2021 Lifestyle TVs and most of the 2021 Neo QLED line.
Solar Cell Remote Control can be recharged by indoor light, outdoor light, or USB, which is a first-of-its-kind innovation for the brand. It is made from reused plastic and will help prevent waste from a projected 99 million AAA batteries over seven years, according to the company.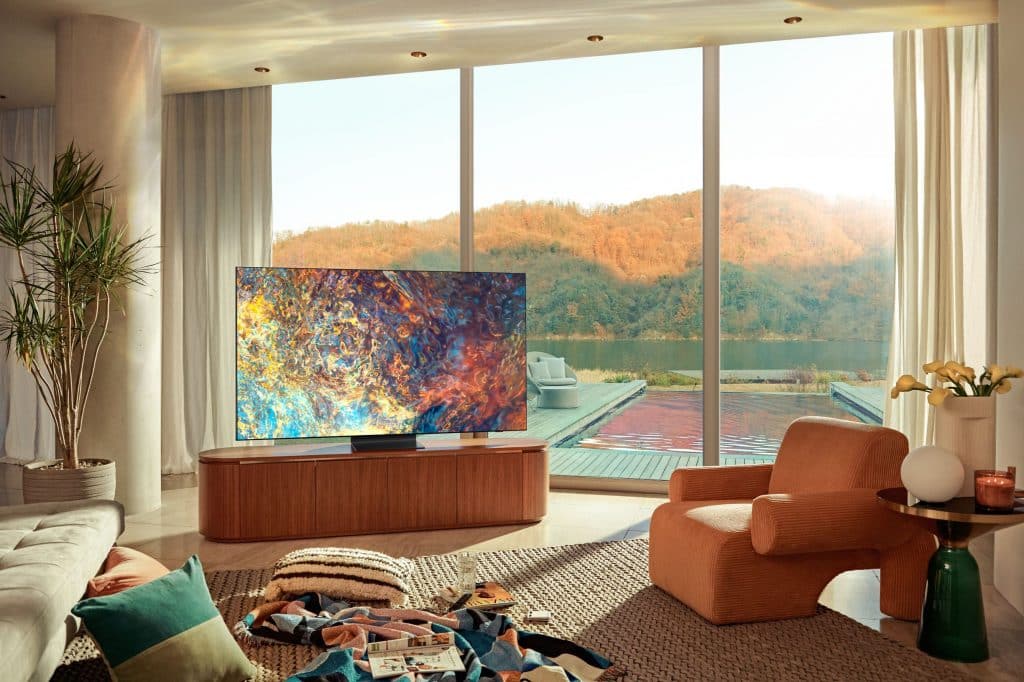 The Neo QLED has been introduced by Samsung to its flagship 8K (QN900A) and 4K (QN90A) models. A combination of a new backlighting technology and new image processing has been used.
Neo QLED uses Mini LED backlighting technology, which can focus light on a much smaller area as it comprises much smaller individual LED elements behind the display. This results in higher contrast as it allows for much smaller zones in a full array local dimming system and much more localized brightness.
Neo Quantum Processor is the new image processor for Neo QLED. It uses 16 neural network models trained in AI upscaling and deep learning to upscale the incoming signal to the panel's native resolution.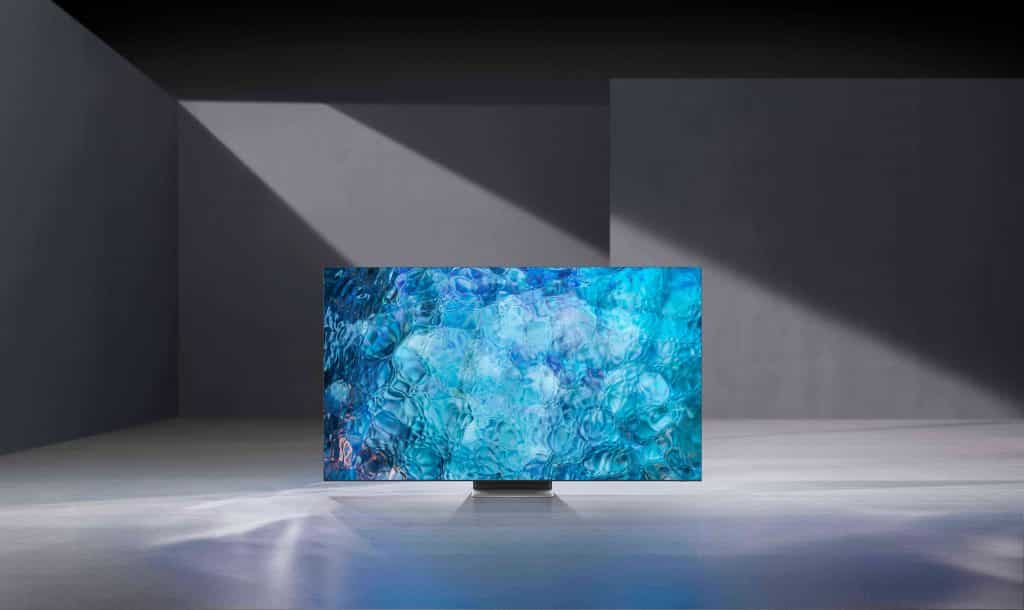 The 2021 Neo QLED TVs come with loads of features such as slimmer bezels, a new audio system with object tracking and spatial optimization, and a new Slim One Connect Box for cable management. Other new features including Samsung Health with a personal trainer feature, AMD FreeSync Premium Pro, Google Duo, 21:9 and 32:9 game modes, and Office 365 integration.
Samsung also announced two new models featuring microLED technology with Samsung's Smart TV platform. These will be available in two sizes, 110″ and 99″, and as traditional televisions featuring 4K resolution, 4×4 split-screen view, and 5.1 audio.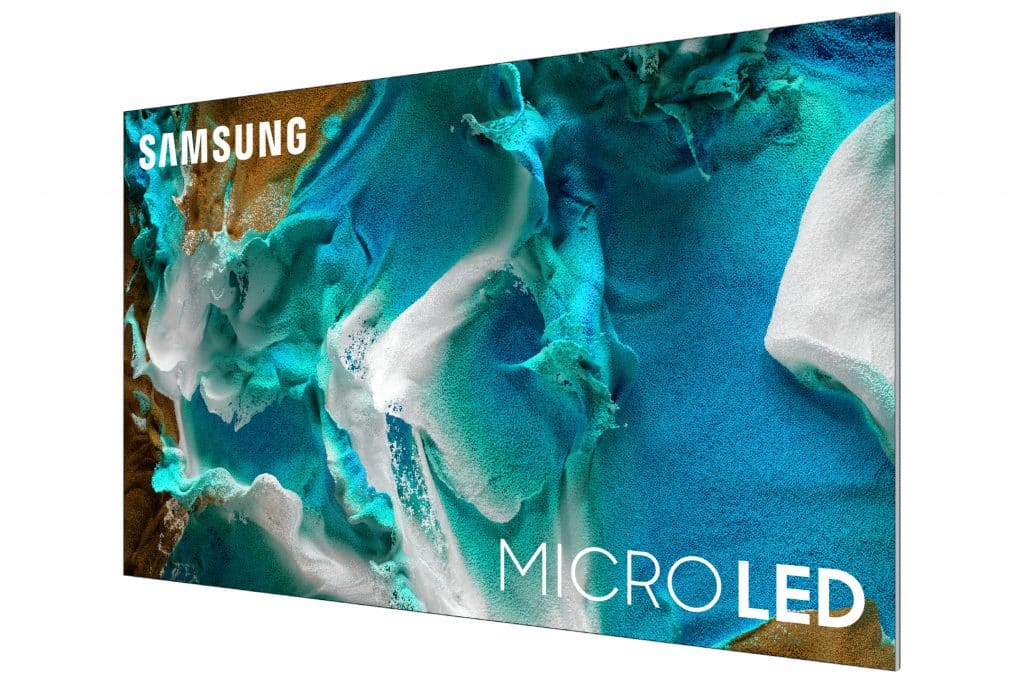 MicroLED is similar to OLED in the way that it is a self-emitting display technology. However, unlike OLED, microLED isn't organic and the pixels don't degrade over time and it can also achieve much higher light output levels.
The microLED models being launched by Samsung in 2021 will be offered as standard televisions directly to the consumers for the first time as earlier it was only sold to businesses in the form of individual panel elements. The pricing will likely still be stratospheric (expect a five-digit USD figure for the cheapest model) but it's now available if you have the budget for it.
Samsung's Lifestyle range of televisions also received updated models in which the Frame is now about half as thin as the previous version. Five colors and two styles are available for the attachable bezel. The TV's Art Store includes over 1400+ art pieces to display on the TV, which you can subscribe to.