Ansu Fati took a knock, on Saturday, against Real Betis. The 18 years old suffered a torn meniscus following a strong challenge.
Ansu Fati was tackled in the box and presented a penalty against Real Betis. Later Lionel Messi converted that from the sport.
FC Barcelona today confirmed Ansu Fati's injury. According to Dr Ripoll of the Ripoll and De Prado Sport Clinic as reported by Marca, "The injury to Ansu Fati has surprised all of us this Saturday evening."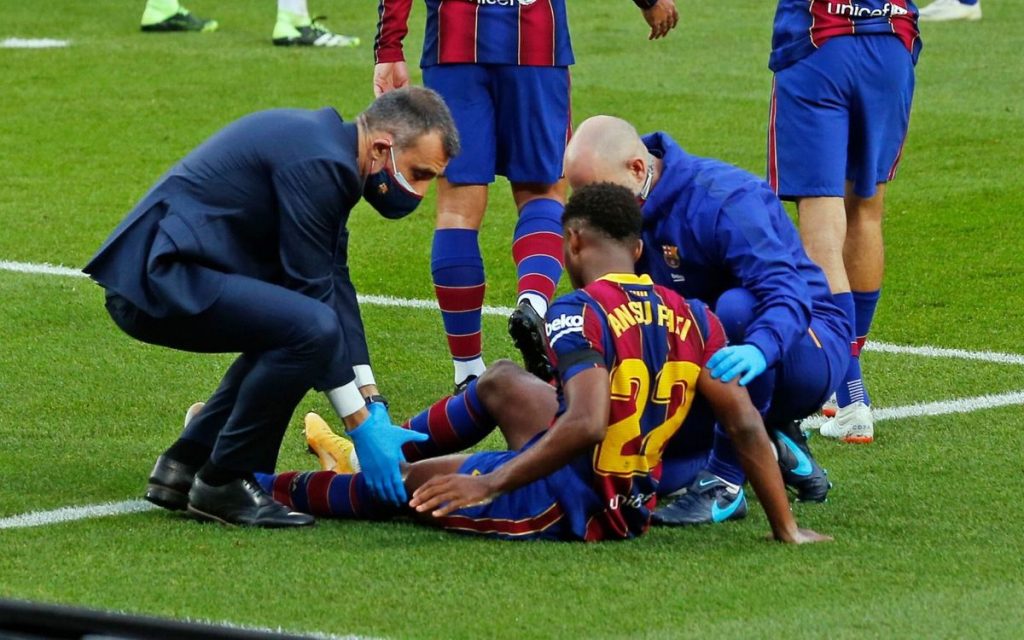 "Barcelona has communicated a tear of the interior meniscus, and we are talking about a player of just 18 years of age. It has to be stitched up and preserved as it's the shock absorber of the knee that protects the cartilage."
"The cartilage needs to be protected at all costs, and for that, the meniscus has to be stitched. We could be talking about a period [of absence] of between three and five months."- he added.
Ansu Fati is one of the rising stars of FC Barcelona. He has been impressive from the start of the season. He was also called up for the Spanish national team. Ansu Fati is one of the regular choices for FC Barcelona manager Ronald Koeman. He has scored four goals and provided an assist in just seven league appearances this season. He also scored his first goal for the national side in September.
His absence will be costly for FC Barcelona. 😐
Do check out: