After an injury-plagued first season and a rocky start to his second, Eden Hazard made his first start to a La Liga game in the 20/21 season.
The Belgian made a cameo in the 2-2 draw against Borussia Monchengladbach, but did not manage to involve himself too much.
The former Chelsea player's outing against Huesca spelled out a very different story, as it took Hazard 40 minutes to make his way on to the scoresheet to make his first La Liga appearance even sweeter.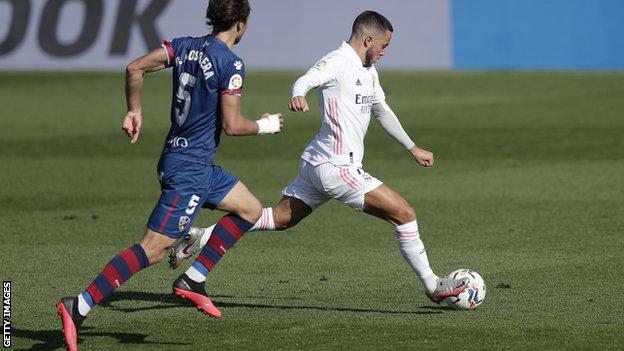 The €160 million signing only made 22 appearances across all competitions for his new club in the 19/20 season. In stark contrast to his form at Chelsea, the winger managed a solitary goal for Los Blancos and assisted 7 in all his appearances. 
The outrageous strike scored by Hazard was his first goal for Real Madrid in as many as 392 days. However, the player did not celebrate much after his first goal of the season in his first start as well.
Zinedine Zidane was critical as always of his side, but dubbed the match as 'a final' of sorts, to explain the importance of getting all three points on the day on the back of their Champions League draw.
Although this isn't the level of performance that we as spectators are accustomed to seeing from the Belgian magician, Eden Hazard seems to be a man on a mission to silence all his doubters who have been overly critical of his performances at the Spanish capital.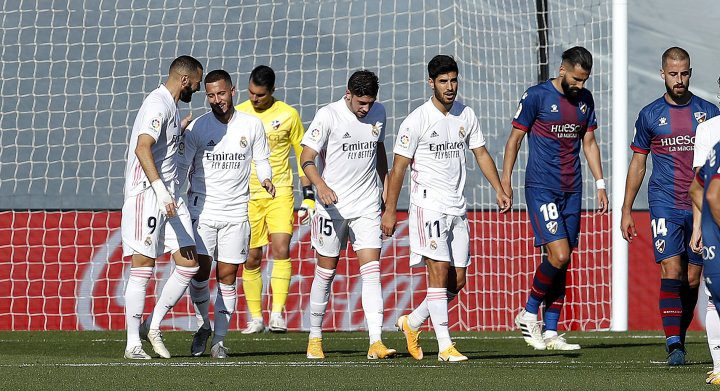 The weight of the expectations comes from the price tag, no doubt. However, a club of the stature of Real Madrid are expected to win every single time they take the pitch and it is now or never for Hazard to replicate his Premier League form at the club of his dreams. 
Do check out: