- Advertisement -
Two new electronic products of Xiaomi are spotted while Bluetooth certification. Among those two, one is the Mi Portable Wireless Mouse 2 and another one is Mi Portable Bluetooth Speaker (16W).
Mi Portable Wireless Mouse 2
As per the certification, the upcoming mouse's model number is BXSBMW02 and Mi Mouse 2 is the device name. Both the Bluetooth 4.2 and Wi-Fi connectivity are enabled to it.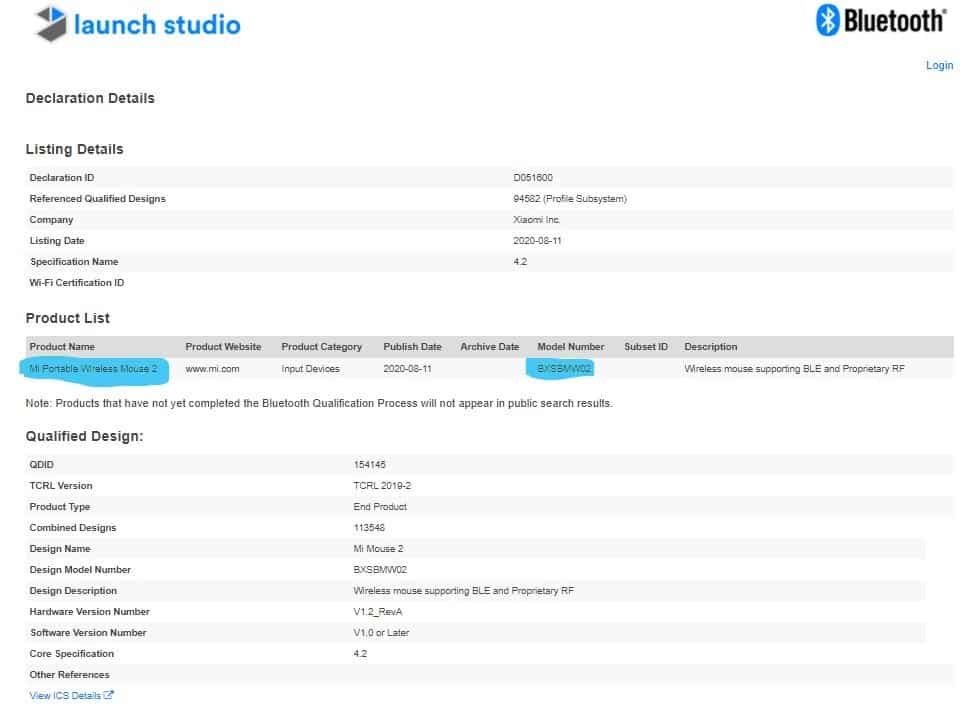 At the beginning of 2020, Xiaomi announced its Mi Portable Wireless Mouse in India with the price tag Rs. 500 and that was the renamed version of Mi Wireless Mouse Youth Edition form 2018 in China. The upcoming one may be the successor of that, and again can be a renamed model. We have to wait, ultimately, for the launch or any official announcement before finalizing our thoughts.
Mi Portable Bluetooth Speaker (16W)
- Advertisement -
The Bluetooth certificate says Mi Portable Bluetooth Speaker (16W) is preparing to launch in the market. Its model name is MDZ-36-DB and has the latest Bluetooth 5.0 connectivity. The name clearly indicates the 16W output capacity of this new portable Bluetooth speaker.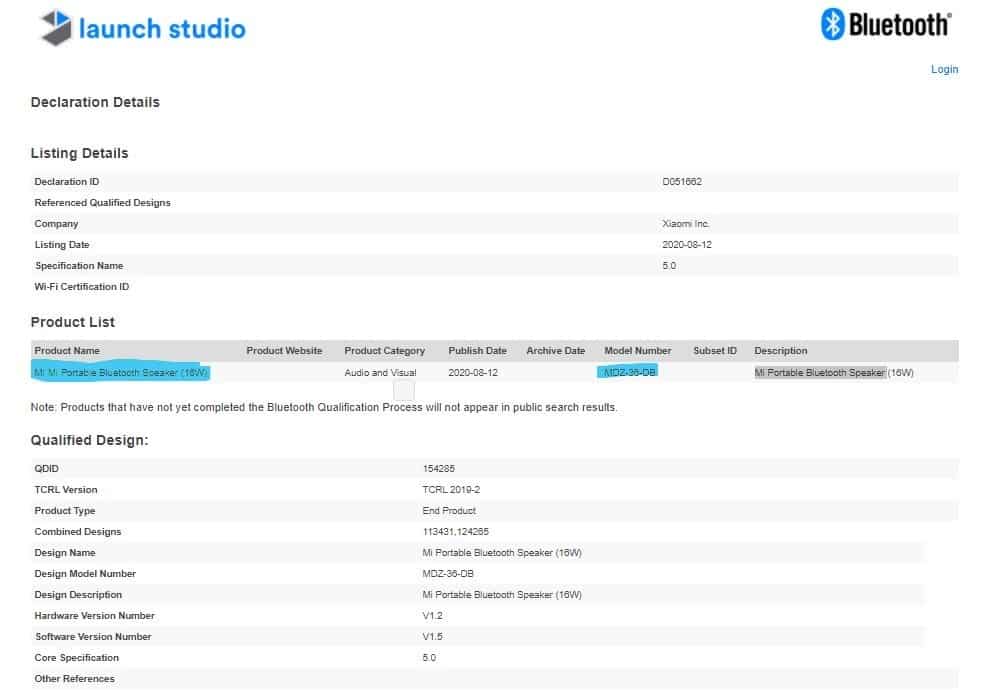 Xiaomi added the older Bluetooth 4.2 to the upcoming Mi Portable Mouse 2, may be this to to cut the price a bit. Thant means, we will get another affordable mouse from Xiaomi end. Though, it's totally our assumption. The official announcement will say the final words.
- Advertisement -
Do Check Out 👇🏼
- Advertisement -