Real Madrid won the 2019-20 LaLiga title. It was their first since 2017 and second under Zinedine Zidane. Real Madrid were so consistent after the season resumed on May that they won the first 10 games and drew the last match to win the title by a 5-point lead over bitter-rivals Barcelona.
UEFA has now named the LaLiga team of the Year. It consists of five players from Real Madrid, which isn't surprising much given their performance this season.
UEFA's LaLiga Team of the Year:
Thibaut Courtois (Real Madrid)
Jesus Navas (Sevilla)
Diego Carlos (Sevilla)
Sergio Ramos (Real Madrid)
Yuri Berchiche (Athletic Bilbao)
Santi Cazorla (Villareal)
Casemiro (Real Madrid)
Toni Kroos (Real Madrid)
Gerard Moreno (Villareal)
Karim Benzema (Real Madrid)
Lionel Messi (Barcelona)
Real Madrid are the most represented team with five players.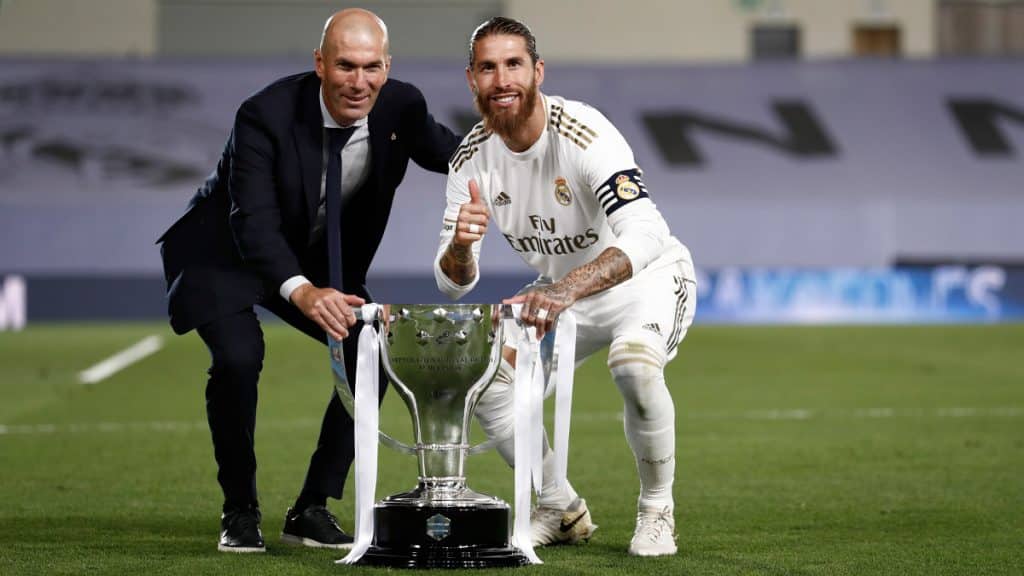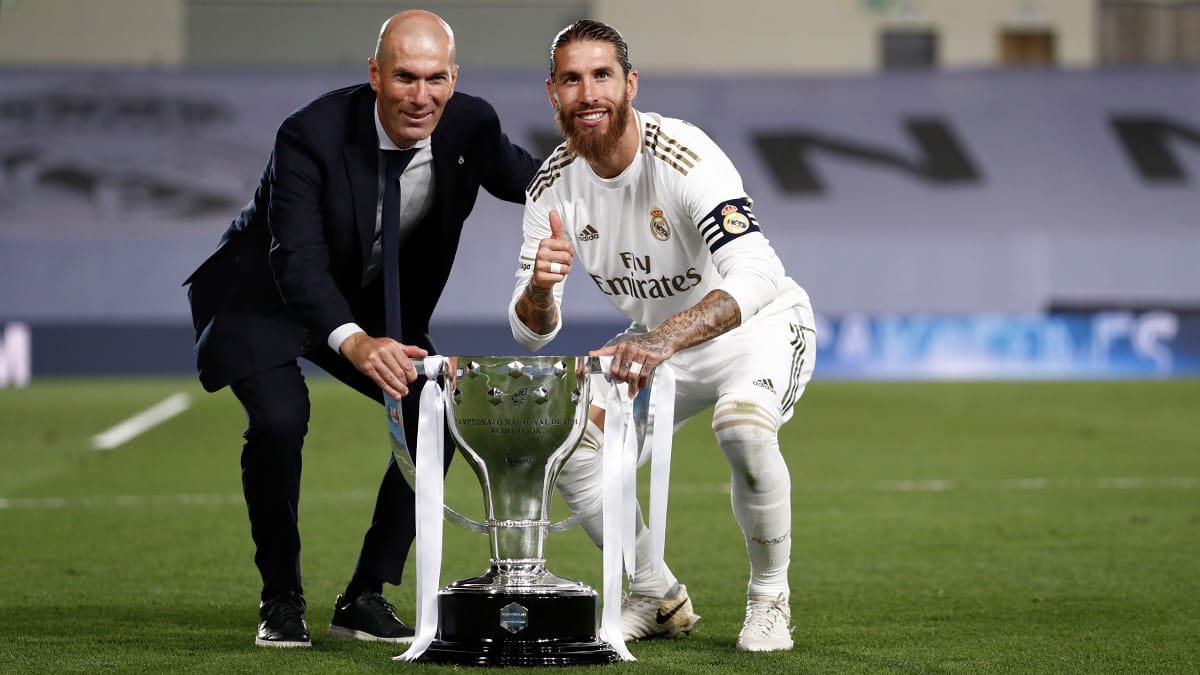 Courtois won the Zamora trophy for his terrific performance under the bars. Sergio Ramos also created many records with his goalscoring form, despite being a defender. He became the highest goalscoring defender in LaLiga. He was also very effective in leading the backline.
Casemiro was so good in breaking the opponent's attacks and Kroos controlled the play from the middle of the park while Benzema led the team from the front with 21 league goals. All the Real Madrid players justified their inclusion in the Team of the Year.
Zinedine Zidane won the 11th trophy of his career. It seems whatever the Frenchman touches turns into gold. He has done a wonderful job at Real Madrid once again. He has been rightly recognized by UEFA for his brilliance.
Zidane managed to guide Real Madrid to the summit of LaLiga without star man Eden Hazard. It speaks volume of Zidane's ability as a coach and his man-management skills.
Read: Eden Hazard admits this is the worst season of his career despite winning LaLiga with Real Madrid
Real Madrid are due to play the Champions League round of 16 second-leg against Manchester City. They trail by 2-1 but will hope to win their 14th Champions League title.
Do check out: