Amazon's online streaming platform, Twitch has been a massive hit among the online gaming community. It has been used for video game live-streaming for years.
Now, Twitch has expanded to traditional sports as well. They have recently launched a new sports channel 'TwitchSports'. In the about section, it's written "TwitchSports is dedicated to helping you find & follow the best sports streams on Twitch. Use the Featured Streams extension to see what's Live and what's coming up in the world of sports and wrestling across Twitch."
Twitch has recently live-streamed a Premier League match, so maybe they are heading towards a dedicated sports broadcasting channel.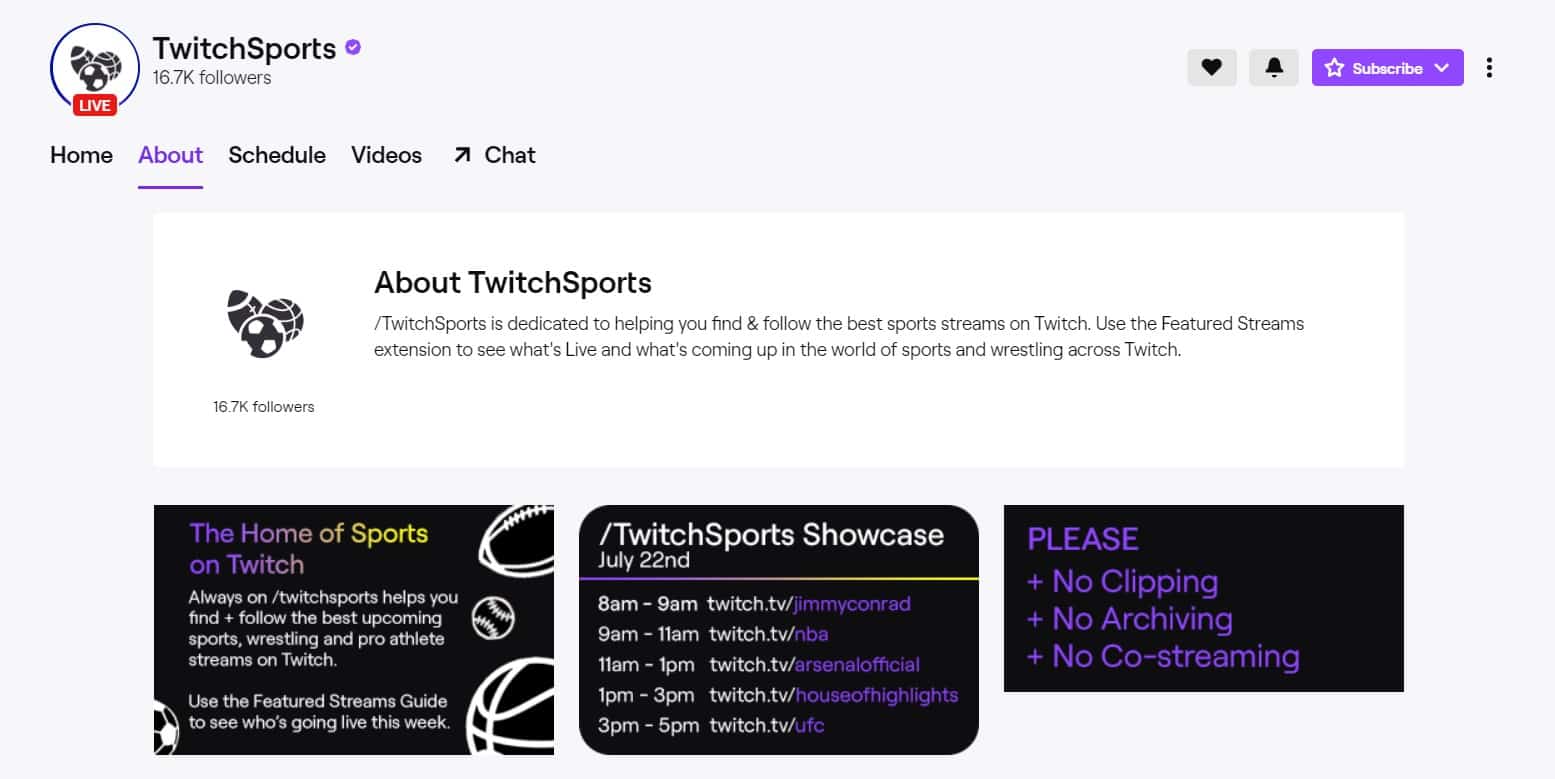 Twitch has already signed deals with LaLiga side Real Madrid and Premier League side Arsenal. After signing content deals including advertising revenue share components, the clubs will produce exclusive and interactive content to be streamed on Twitch.
There have also been agreements with Serie A side Juventus and Ligue 1 side Paris Saint-Germain, which will be finalized very shortly.
Twitch said in an official announcement that they are "collaborating with four of the world's biggest and most innovative football clubs. Real Madrid and Arsenal have recently started broadcasting on their newly-established Twitch channels, and they will soon be followed by Juventus and Paris Saint-Germain"
These four top-European clubs will be producing exclusive content to be streamed on Twitch. This is in addition to the sports leagues that are already on Twitch, including the NBA, NHL, NWSL, RFL, and UFC.
Manchester City's Sergio Aguero, F1 driver Lando Norris, NBA player Ben Simmons and NFL's Juju Smith-Schuster among many others are already into Twitch. They stream regularly on the platform. Aguero's channel became the fastest growing channel on Twitch during the lockdown phase.
Do check out:
[wp_paypal_payment]