During this global pandemic, all of us are staying at our home for safety and it's a long time we are stuck. So, the virtual meet is the only way to see our lovable. That's the reason Google introduced Google Meet, Microsoft developed Teams, and lots of examples are there. Facebook is not far behind. It introduced Messenger Rooms months ago, but it was in the testing phase. Today, they made the facility available for all users.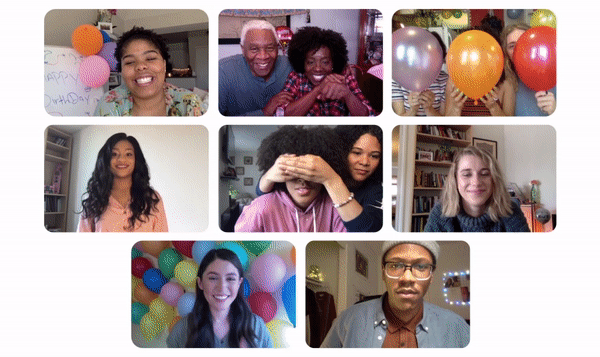 So, "Messenger Rooms" is basically a way of conducting a video conference that comes with the security of Facebook. The maximum member limit is 50 and available in every platform – iOS, Android, desktop. The main interesting thing is to join a Messenger Room there is a no requirement of having a Facebook account, or even any Facebook or Messenger app. All you need to have is a stable internet connection, invitation link, and a browser. That's all. Forget to inform you, it's totally free and there is no time limit too. Let's go further.

Create your Messenger Room:
Here are the steps to create your Room –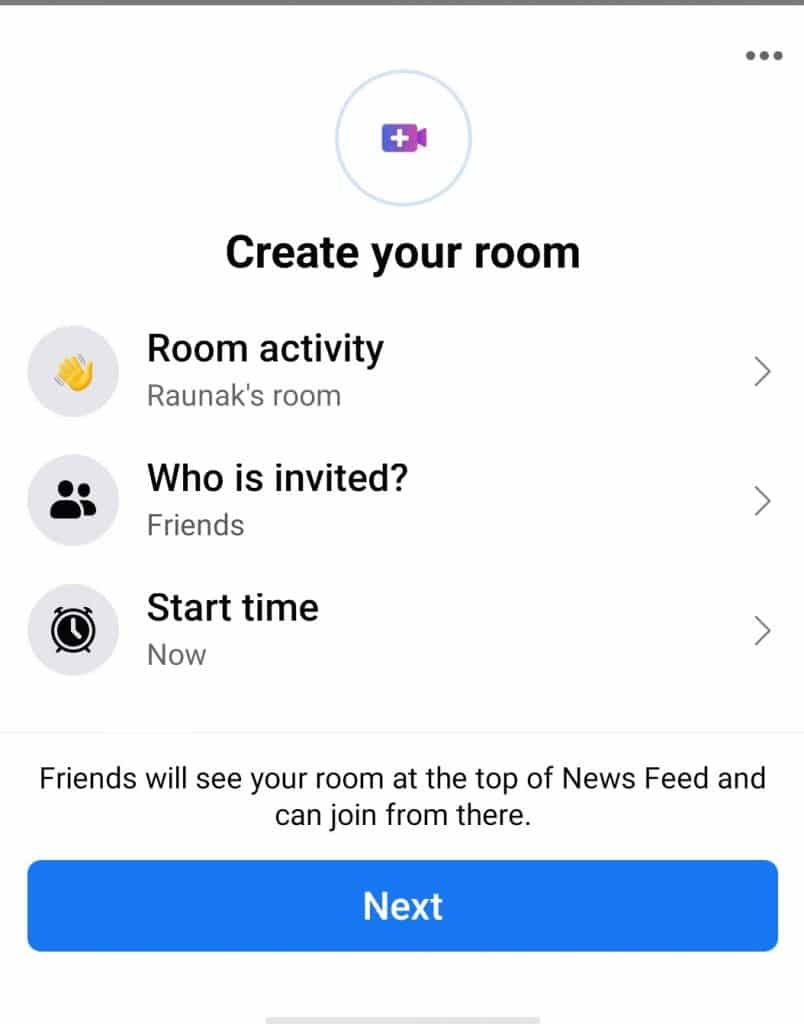 Open the Facebook app and click on the "Create Room" option on the top
You have to select three things

Room Activity -> It indicates the purpose for which you created the room. A default one will be selected, but you can select a suitable one from the list or also can create your own.
Who is invited -> There are two options – Friends, and Specific people. You can select as per your requirement. For Specific People, you have to select whom you want to add.
Start Time -> You can create the room instantly or can schedule on day and time basis

Tap on the "Create Room" button to create the room.
If you select "Friends" in the "Who is invited" section then you can notify some of your friends about your room.
Bingo! Your Messenger Room is created.
You will get full freedom to Edit your previous steps after the creation of the Room. You can also invite your other friends through Facebook directly or can send the invite link. You will get the invite link visible on the page, to copy the link just tap on that. Just below the link, you will get a list of whom you already invited. You can also end the room by selecting the "End Room" option beside the Edit menu.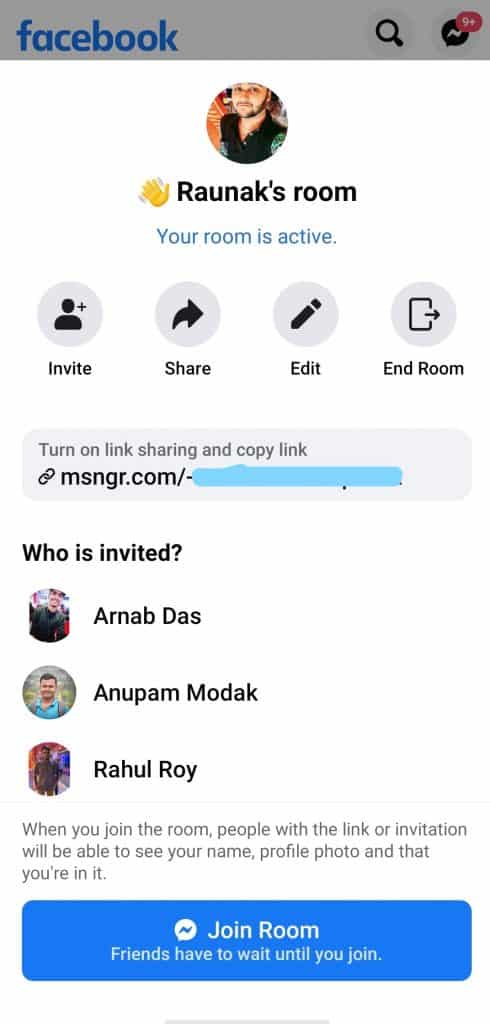 Join a Messenger Room:
There are two scenarios – either you are the owner of the Room or get an invitation form another. Coming to both of these.
If you are the owner of the Messenger Room –
It's very easy, just tap on the "Join Room" bar at the bottom. In this case, if someone wants to join the room you don't invite, you will get a notification about it. You can allow the member or can reject.
After joining the room you will get a option to lock your room and it's to prevent the arrival of unnecessary guests. Along with that you can also remove the existing members.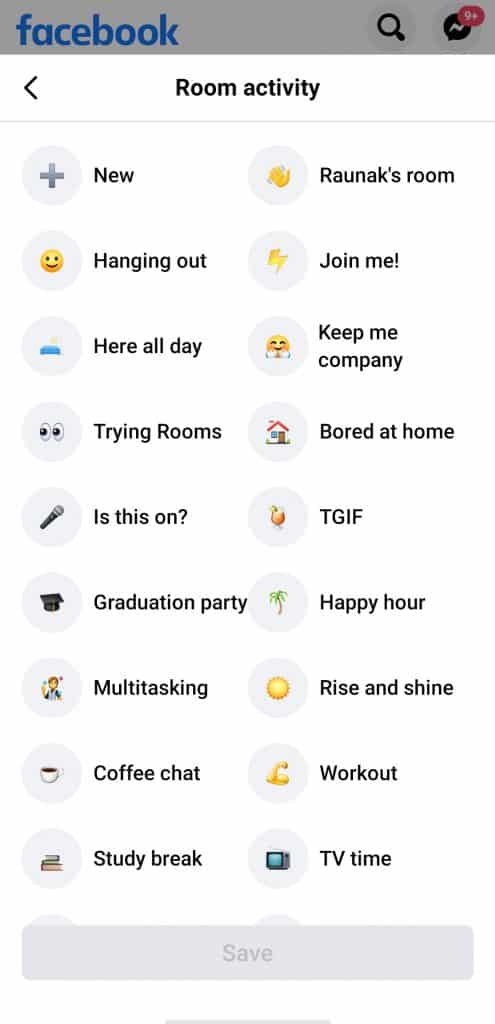 If you are invited or wants to join a Room –
If so, you either get a link to join (in Messenger or in some other platforms) or see your friend's room on Facebook. Tap on the link/join option and you will be redirected to either Facebook app or any browser. During a video call, you can off your camera, mike.
Hope the all the details are clear to you. So, enjoy the new free service by Facebook.
Do Check Out 👇🏼