It seems Lionel Messi just doesn't stop at breaking records and yesterday, which marked the last match of the La Liga 19/20 season, he scored two more goals to make a new record.
The Argentine has won his seventh Pichichi Trophy and his fourth in a row. With 25 goals in just 33 league games, he has put Real Madrid's Karim Benzema in second place in the standings.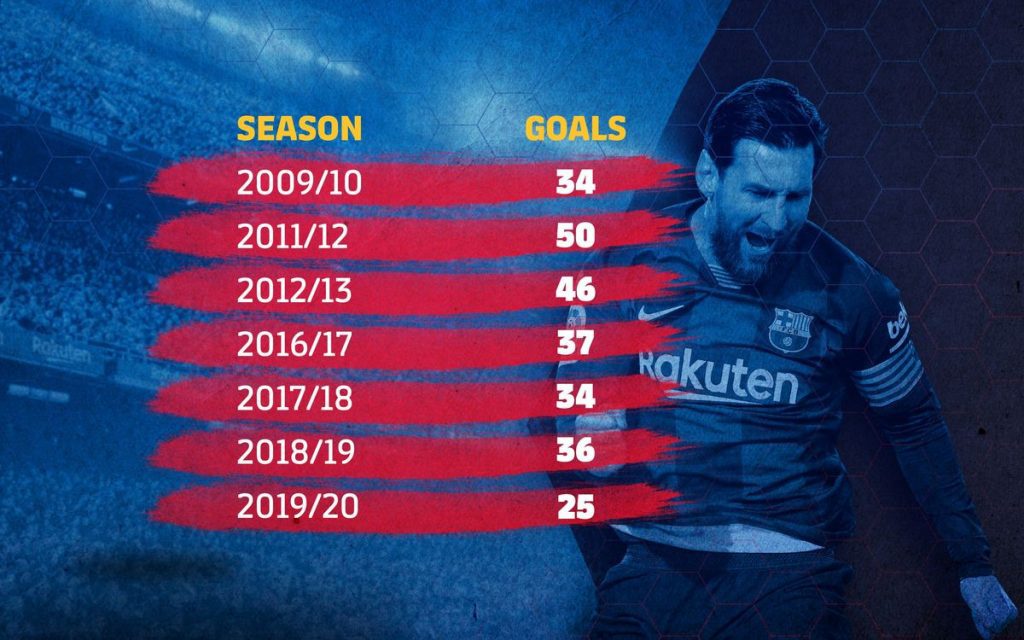 Talking more about the Pichichi Trophy, it is a historic trophy given to the La Liga's top flight scorer of each campaign. With 25 goals Messi won the seventh Pichichi Trophy and has surpassed Telmo Zarra, with whom he was level before this campaign.
It's his fourth consecutive top scorer award, equalling the feat of Mexican striker, Hugo Sanchez. In his case, he first did so with Atlético Madrid (1984/85) and the following three seasons with Real Madrid (1985/86, 1986/87 and 1987/88).
Messi has been ruthless at the Camp Nou with 19 out of 25 goals at home and six of them away from home. Of those 6 goals, five were direct free-kicks, which shows his attacking prowess is still very much alive at his age.
Obviously playing 33 games have reduced his goal numbers as he was injured at the start of the season but after then every match that he has played he has led the team quite well but missing the La Liga title this season for just 2-3 matches.
via FC Barcelona
Do check out:
😎TechnoSports-stay UPDATED😎