East Bengal has terminated their tie-up with Quess Corporation, who had a 70 per cent stake in the club. They had a three-year deal but the Bengaluru-based investors prematurely pulled out on 31st May.
The Kolkata-based club is now looking for new investors and is reportedly getting help from the West Bengal government. They are hoping to play in the ISL like their city-rivals Mohun Bagan, who merged with ATK. But whatever East Bengal decide, they have to do it quickly by the middle of next month.
AIFF will send the club licensing agreement as per norm to all clubs by the first week of July, for them to sign and return it back by the middle of next month. This procedure is a must for all Indian Super League (ISL) and I-League clubs as they have to comply with club licensing criteria to take part in AIFF competitions.
An official from the club said that that East Bengal is in advanced talks with an investor with help from the West Bengal government. He told: "The government is helping out in roping in an investor and it's at an advanced stage. We will announce it when everything is finalised."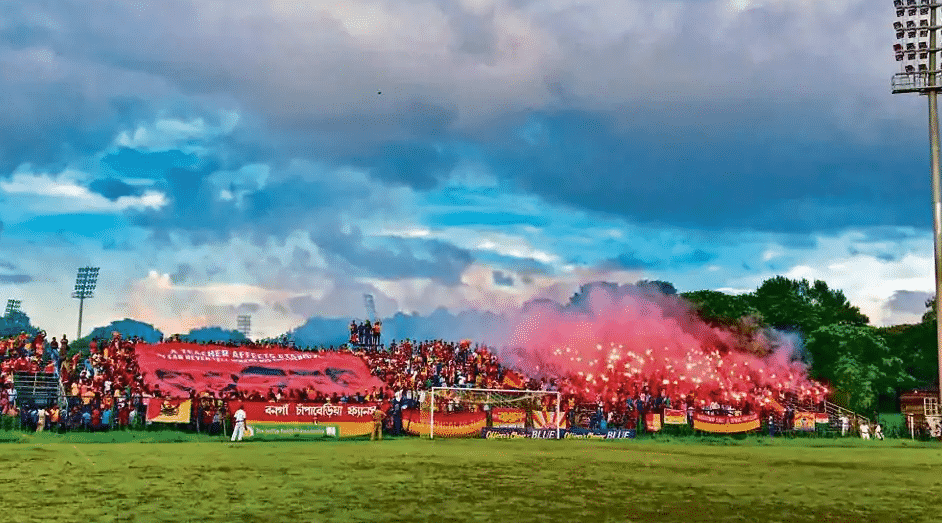 Jadavpur MLA Sujan Chakraborty also wrote a letter to chief minister Mamata Banerjee to facilitate the move in order to help the century-old club join the country's top-flight, Indian Super League (ISL). The CM has already taken up the matter with the All India Football Federation President Praful Patel.
The East Bengal official further said: "We are very grateful for Sujanda's support. Both the West Bengal government and East Bengal are very, very hopeful to join the ISL from next season."
East Bengal finished runners-up in the 2018-19 I-League, but their performance dipped in the 2019-2020 season, finishing second best to their arch-rivals Mohun Bagan.
Mohun Bagan has merged with ATK and will play in the ISL from 2020-21 season. East Bengal are also doing everything in their hands to find a new investor who will help them in playing in the ISL from the coming season.
Do check out:
All the latest 2019-20 kits of football teams from all over the world are now available on Tech2Sports. Superior quality kits at the lowest price guaranteed. Show your support for your favourite club and country by wearing their colours.
If you're an East Bengal fan, then check this out:
1. TPCAL East Bengal Polo T-Shirt
2. East Bengal Cotton Black Polo T-Shirt
3. East Bengal Graphics White T-Shirt
4. East Bengal Hero I-League full sleeve Cotton T-Shirt
5. East Bengal Black Jacket
6. East Bengal Lal Holud Jacket
7. East Bengal 100 years of Glory Logo Mobile Back Cover
8. East Bengal Classic Mobile Back Cover
If you're an Indian fan, check this out:
1. Home Kit
2. Away Kit