When there has been a lot of debate regarding the AMD Zen 3 architecture support on the existing B450 & X470 motherboards, AMD was almost forced to retain support for its upcoming Ryzen 4000 CPUs on its existing 400 series motherboards.
MSI has confirmed that its existing 400-series motherboards will be compatible with AMD's Zen 3 architecture. In a recent video by MSI posted on YouTube, the representatives did state the support for the upcoming architecture would be done via an optional beta BIOS update.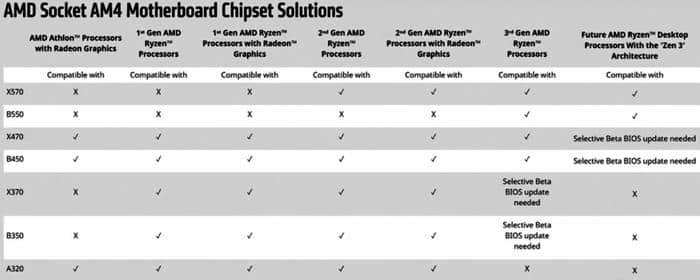 However, this process will selective, meaning you must check whether your MSI motherboard shall support or not. Both of its MAX and non-MAX motherboards will do support the BIOS update.
While MSI claims that they see no problems with bringing Zen 3 support to their MAX motherboards because of the 32 MB BIOSes. On the other hand, the problem arises with the 16 MB BIOSes of the non-MAX motherboards.
To tackle this, MSI will be stripping back the features of non-MAX motherboards by dropping support for older CPUs but MSI has not clarified which CPUs will be affected in this process. But overall, if you do own an X470 or B450 motherboard by MSI then you can easily upgrade to AMD's upcoming CPUs without much hassle.
Source: Notebookcheck
Do check out:
😎TechnoSports-stay UPDATED😎