The Windows 10 May 2020 update is started coming out to the compatible devices. Though still now it is limited to a number of users but will be available for all Windows 10 users in the coming weeks, for sure. This major update brings lots of new updates, improvements, and optimizations. Just check your favorite one out.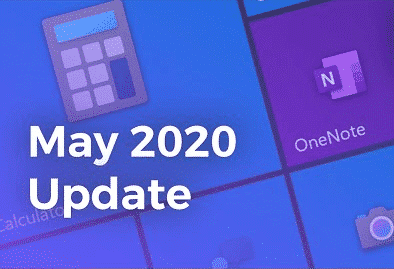 Microsoft Edge <<
The update brings built-in Chromium-based Microsoft Edge with a huge system memory optimization. Microsoft says now the improved Edge uses 27% less RAM. Users can feel the difference while using other software in parral with Edge.
'Your Phone' App <<
The 'Your Phone' app of the new update allows users to manage the phone calls from the computer. For that, the machine needs to be ARM-supported. Other than call management, users can also answer or view texts, check notifications, and more. Even phones photos and apps are also accessible from the PC through the app.
Cortana Chat-based UI <<
Microsoft shifts its interest form the Cortana mobile app to the Cortana for PC. They update the chatting interface so that we can type or speak our queries more easily. Cortana is now accessible from the taskbar.
Virtual Desktopa <<
For the Virtual Desktop update users now can keep different apps to different windows to avoid the mess. Users also can rename those desktops as per their choice. Altogether, the new Virtual Desktop becomes more similar to the macOS Catalina's multiple desktop function.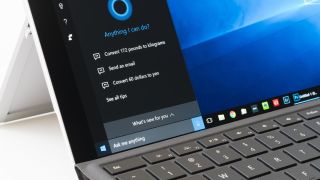 3rd Party Widget Support in Xbox Game Bar <<
Microsoft made the Xbox Game Bar supported for DirectX 12 Ultimate and all other 3ed party widgets. The moto is to provide the users freedom so that they can customize the experience. The DirectX 12 Ultimate support will provide smoother graphics and more without compromising the frame-rate.
Windows Subsystem for Linux 2 <<
The presence of the Windows Subsystem for Linux along with the Linux kernel will cause a smoother performance.
Accessibility Features <<
Improvements are done for the cursor indicator, the magnifier, and the narrator. After the update, there will be the text cursor which is more notable. The Narrator gets a more natural voice so that users can understand while using the text-to-speech. Lastly, the magnifier now follows the text cursor along with the mouse pointer.
Others <<
Besides lots of small optimizations, there is some more you can notice while using the latest Windows 10 May Update. Firstly in Notepad the find/replace and quick text zooming sections are improved, along with a star sign in the title bar indicating the file is unsaved. The task manager starts showing the GPU temperature. An additional security layer is added for the compatible devices. That is the Windows Hello biometric authentication.
To know more about the new Windows 10 May 2020 update click here and to get the update click here.
Do Check Out 👇🏼