The Neymar transfer saga is not ending so soon as the Spanish daily has covered Neymar all over the front page of Mundo Deportivo on Tuesday. There remains speculation over a possible return to Barcelona continues to rage while football is on hold.
MD says that the Brazilian has a huge decision to make over his future this summer. He has to choose between staying at PSG or coming back to Barca which have both their own advantages and disadvantages.
The Spanish daily basically reports that after three years at PSG Neymar is at a "crossroads in his career" and now he has to choose between "money and happiness."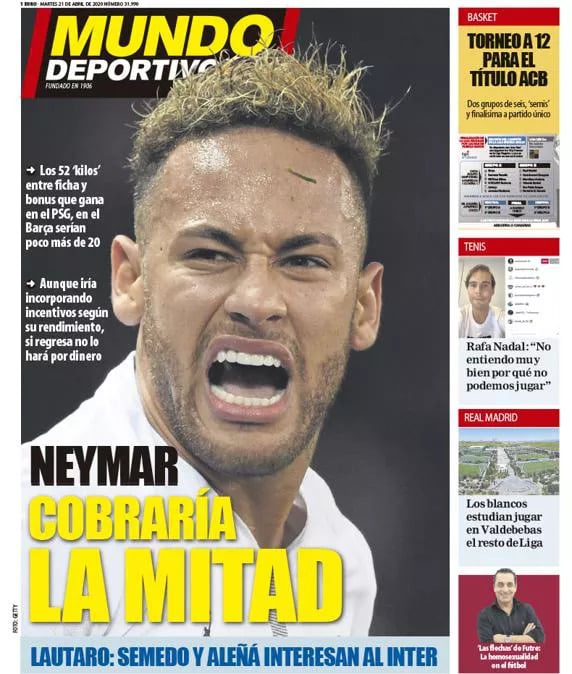 He earns a handsome annual salary of €38 million at PSG which actually becomes more like €52m when you add the money what he gets to be the image of the National Bank of Qatar.
But if the 28-year makes a move to Barcelona he will have to accept a huge drop in wages and he will be earning just €20 million a year. However, the report says he would once again be able to play with Lionel Messi and enjoy his footballing career at the Camp Nou.
MD even points out the fact that he'd be able to lead the team in the future after Messi retires. Also, the fact remains that this could potentially be his last chance to come back to the club as Bartomeu still wants him but other presidential candidates are not so sure.
Do check out:
😎TechnoSports-stay UPDATED😎