As we have mentioned earlier today about the price hike done by Xiaomi on their smartphones in which few smartphone prices have gone up to a very remarkable margin as the Indian government increased the Goods & Services Tax (GST) on smartphones from 12% to 18%. The GST has increased by up to 50% and it is a huge rise after a very long time. Due to this Realme has also stated that they are also increasing the prices accordingly due to the increase in the GST which already has come into effect from 1st April like the rest of the brands like Apple, Oppo, Xiaomi as well.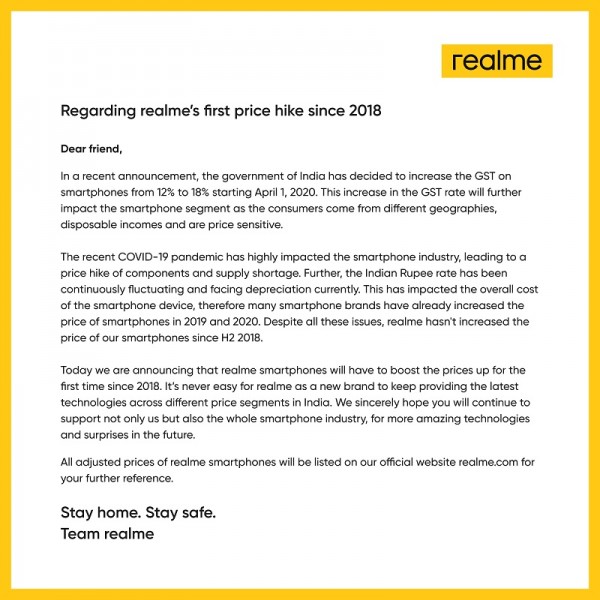 We have listed down the prices of all the Realme smartphones whose price have been raised.
| Model | Old Price (Rs.) | New Price (Rs.) |
| --- | --- | --- |
| Realme 6 Pro | 16,999 | 17,999 |
| Realme 6 | 12,999 | 13,999 |
| Realme 5i | 8,999 | 9,999 |
| Realme C3 | 6,999 | 7,499 |
| Realme X2 | 16,999 | 17,999 |
| Realme X2 Pro | 29,999 | 29,999 |
| Realme X2 Pro Master Edition | 34,999 | 36,999 |
Here we can see that not all the Realme smartphones have experienced a hike in price. Most of the newer models are subjected to such increment.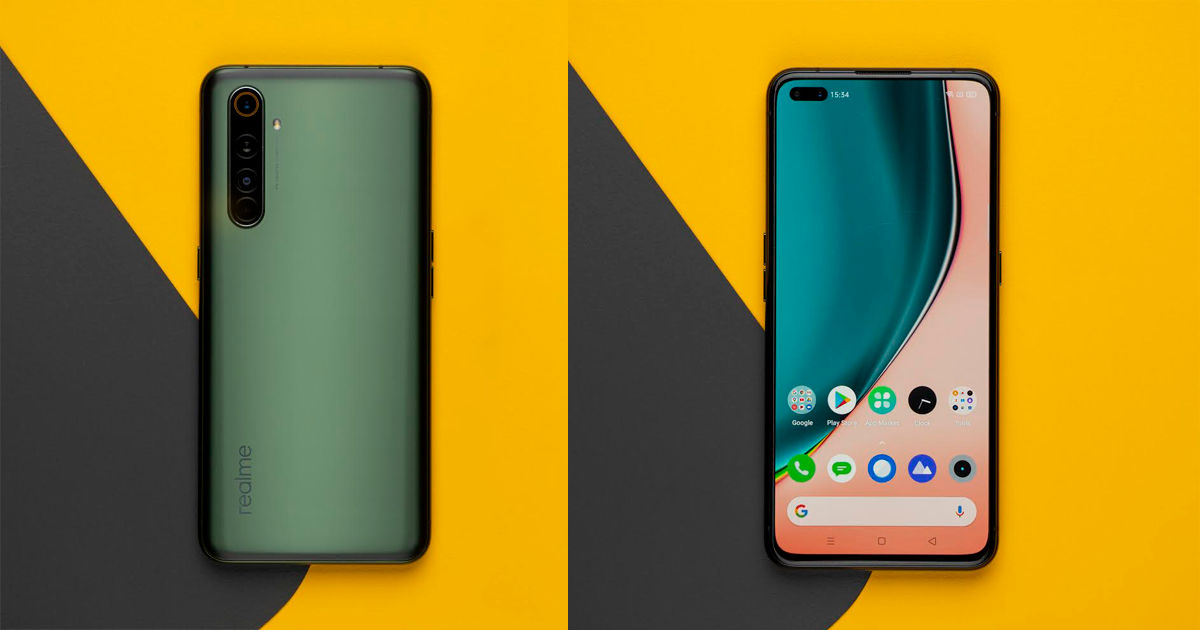 This increased tax rate on smartphones will pose a serious danger in the economy of the country which is already is affected and getting the revenue by imposing more taxes on smartphones will affect the whole industry and all those attached to it.
Apart from Realme, Xiaomi, and Oppo Apple and Samsung are also rumored to increase the smartphone prices by 5% to balance the effects of the new GST rate. Surely, the new increased GST rate will pose a negative impact on buyers and will make devices even more costly which in fact brings a huge impact on the fast-paced digital revolution in India.
#StayHome
#StaySafe