Zlatan Ibrahimovic hints at a possible Manchester United return.
Zlatan Ibrahimovic has said that he is open to returning to Old Trafford after his contract with LA Galaxy ends in December.
It is 17 months since the 37-year-old Swede left Old Trafford for Los Angeles. He joined LA Galaxy in March 2018 on a free transfer. Since then he has scored 46 goals in 49 games for his Major League Soccer side.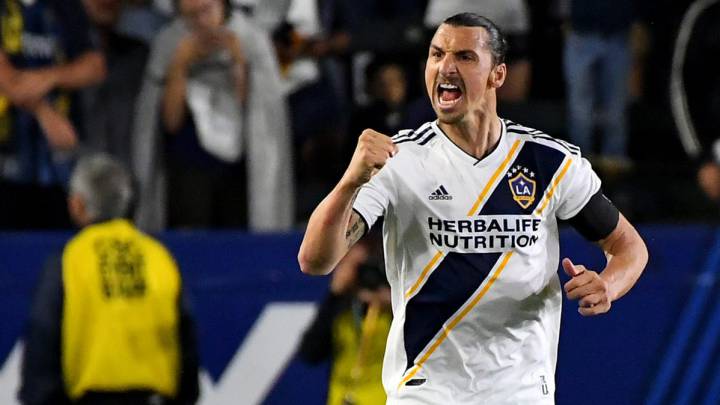 Ibrahimovic scored an impressive 28 goals in all competitions during his first season at United in 2016-17. He won the Europa League and the EFL Cup that season. But a knee ligament injury curtailed his Red Devils career.
But now he is all fit and running again. He has scored six goals in his last three appearances for LA Galaxy and 22 goals in total in as many league matches this season. Ibrahimovic is back to his prolific best.
Ibrahimovic sees himself as 'a lion' and not human. He smilingly told reporters: "The lion still roars, yes. I could still play easily in the Premier League. If United need me, I'm here. But right now ­Galaxy have me and that's what I'm concentrating on.
I did my job in Europe. I enjoyed it. I have 33 trophies that I brought with me and hopefully, I can win something here and then we will see where I finish."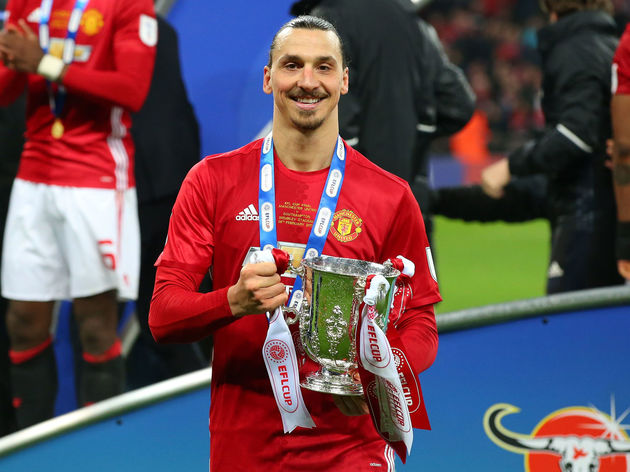 Manchester United lost 2-1 to Crystal Palace on Saturday, in which Marcus Rashford missed a penalty. Ibrahimovic said: "I keep an eye on how United are doing. I look out for them.
I saw the last game against Crystal Palace and if they had scored their penalty it would have been a different game. But a game in England is not finished until it's finished. Anything can happen, especially in the last minutes where everything is in the heat of the moment."
Ibrahimovic also revealed that he is still in touch with Pogba, who has been linked with a move away from United this summer. He added: "I speak with him. A lot of advice I give – but nothing I share with you!".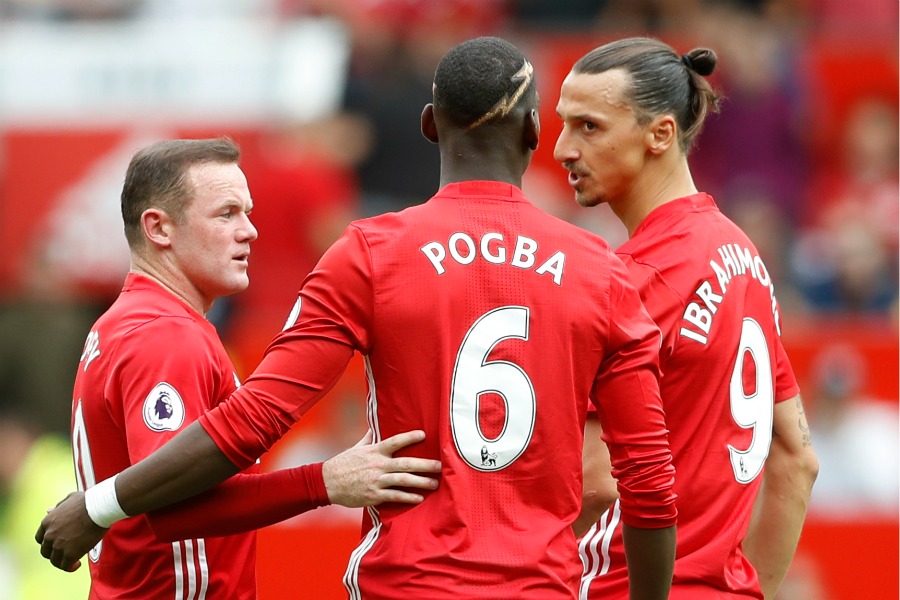 Former Manchester United player Wayne Rooney who now plays for DC United in the MLS is making a return to England. He will join Derby County as player-coach in January. Ibrahimovic said of his former team-mate's return to English football: "No I'm not surprised that he's going back. He came, he tried, and he did his best. He's shown patience but that patience has finished.
Wazza [Rooney] said something about all the traveling and he's right, it's not easy. He's going back as a player-manager. He's looking for something else. Me, I focus on just one thing and for the moment I'm a player.
My deal is until 31st December. What happens afterward I don't know. I'm in a different position than Wazza. Wazza is much younger than me. I am old but still dominating, still making the difference. Let's see what happens. I have to be feeling good physically."
Do check out:
All the latest 2019-20 kits of football teams from all over the world are now available on Tech2Sports. Superior quality kits at the lowest price guaranteed. Show your support for your favourite club by wearing the club colours.
If you are a Manchester United fan, check this out:
1. Home Kit
2. Away Kit
3. Ryan Giggs Manchester United Round Neck T-Shirt