Qualcomm has always been aggressive with their processors series for smartphones that made them a giant in the silicon valley.
So, in this 2019 when more and more smartphone processors are getting launched especially for mid-ranged smartphones, Qualcomm also refreshed their 600 series of mobile processors and the 700 series.
As we all know, Qualcomm's low 11nm or 8nm or 7nm manufacturing process of these processors are helping them to stack more power into these tiny units that power our devices.
When vendors like Samsung, Huawei and MediaTek are making processors for mid range smartphones, Qualcomm too thought of refreshing their Snapdragon 660 to Snapdragon 665.
Interestingly, this time Qualcomm has introduced the new Snapdragon 730 Soc series which is built on a lower 8nm manufacturing process. Also, there's a new 730G gaming Soc for mid-ranged gaming smartphones.
Let's talk more about these new processors in details: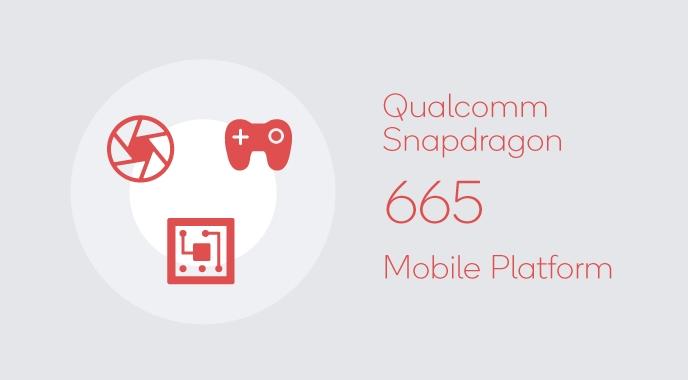 Snapdragon 665
The Snapdragon 665 a.k.a SM6125 is now being built on 11nm process. This chipset has been made up of eight Kryo 260 cores in a 4+4 arrangement clocked at 2.0GHz.
These are the same cores used in the 14nm Snapdragon 636 Soc but they are now on a smaller node that will provide better power efficiency.
The Snapdragon 665 has improved AI capabilities thanks to the Adreno 610 AIE GPU. The on-board third-generation AI works with the new Hexagon 686 DSP and Qualcomm Spectra 165 ISP that improves low-light photography, with better portrait shots and improved image processing.
The onboard AI engine also provides you with better security and support for 3D Face Unlock as well. Qualcomm even claims that the new AI features are almost 2x faster than that you have previously seen in the Snapdragon 660.
The new chipset supports up to 16MP dual camera and 48MP single camera. On the video front, there's the support for 4K recording at 30fps, and slow-motion recording up to 120fps at 1080p.
The maximum display resolution support is up to 2520 x 1080 (FHD+). Also, it supports Quick Charge 3.0 and has all the necessary features like Bluetooth 5.0 LPE, USB 3.1 storage support.
Snapdragon 730 & 730G
This new Snapdragon 730 series Socs are specifically designed by Qualcomm for gaming smartphones. The Snapdragon 730 (SM7150-AA) and Snapdragon 730G (SM7150-AB) are both manufactured on basis of 8nm process that will help increase performance and efficiency.
Both of them are octa-core chipsets (2+6 core arrangement) with latest Kryo 470 CPUs clocked at 2.2GHz and is backed by the Adreno 618 GPU.
Qualcomm even claims that both of the processors can provide a 35% increase in performance when compared to the previous generation. Both the Snapdragon 730 & 730G are the first 700 series SoCs to feature the Hexagon Tensor Accelerator.
Though both of these SoCs might be made especially for gaming, but they have all the signature Qualcomm Snapdragon features like the Hexagon 688 DSP which works with the GPU and CPU to complete AI tasks faster and in more power efficient ways.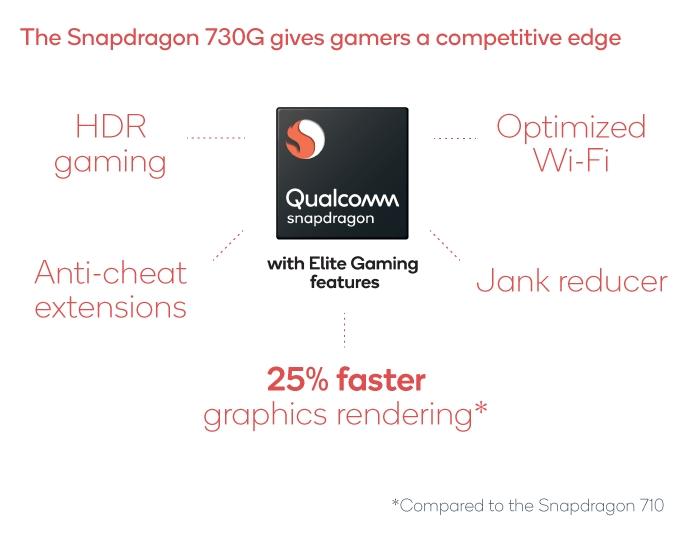 Also, these SoCs have significant camera capabilities, the Computer Vision ISP (CV-ISP) provides depth sensing capabilities at 60FPS. It uses 4x less power compared to the Snapdragon 710.
The CV-ISP also allows you to record 4K HDR videos with portrait mode and object segmentation. It also supports image capturing at 48MP with support for multi-frame noise reduction.
The Snapdragon 730 and Snapdragon 730G feature the Snapdragon X15 LTE modem which supports up to 800Mbps download speed. The two SoCs are also Wi-Fi 6 ready and support Qualcomm Quick Charge 4+.
Gaming Capabilities
The Qualcomm Snapdragon 730G truly shines at its gaming capabilities. The enhanced Adreno 618 GPU provides 25% more performance than the Snapdragon 710. It also uses the Vulkan 1.1 graphics library which uses 20% less power than Open GL ES.
Qualcomm has also added True HDR support which helps to renders the game in over a "billion shades of colours" and with Qualcomm AptX Adaptive Audio and Aqstic Audio Technology, you also get "crystal-clear surround-sound audio".
The Snapdragon 730G has also introduced anti-cheating optimizations to prevent hackers from cheating at the backend, hence a level playing field for everyone.
There is also a Jank Reduce technology that reduces stops and stutters by about 90%. Wi-Fi latency has also been significantly reduced so that Snapdragon 730G powered devices can play multi-player games with fewer glitches.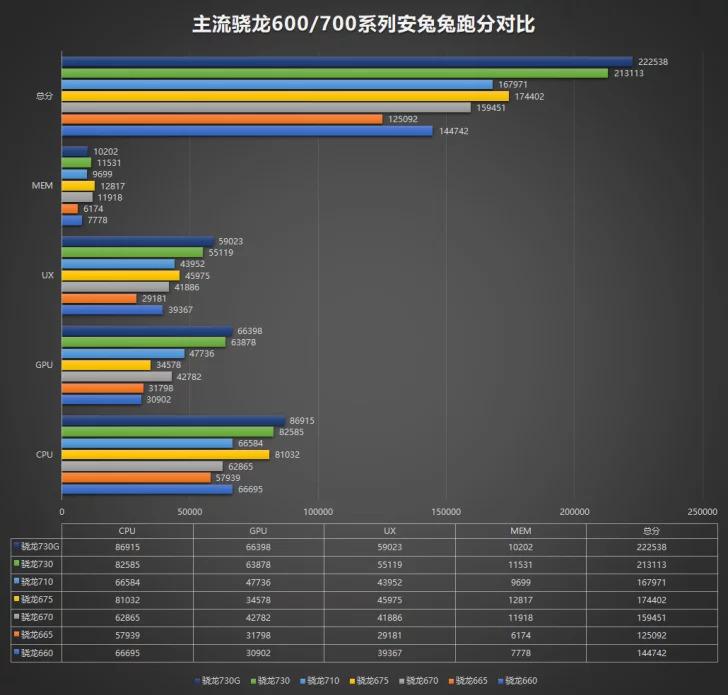 Benchmarks
When the AnTuTu benchmarks are considered, the CPU score of
Snapdragon 730G gets 86,915 points and its brother Snapdragon 730 gets a score of 82,585. Surprisingly the Snapdragon 710 gets a mere CPU score of 66,584.
Coming to the GPU scores the Snapdragon 730 SoC duo also takes a significant lead from the previous Snapdragon 710.
The gaming variant i.e. the Snapdragon 730G expectedly tops the chart with a whopping score of 66,398 points when compared to the Snapdragon 710's 47,736 points.
The shift to the 8nm architecture has significantly helped the SoC to gain a lot of power and performance.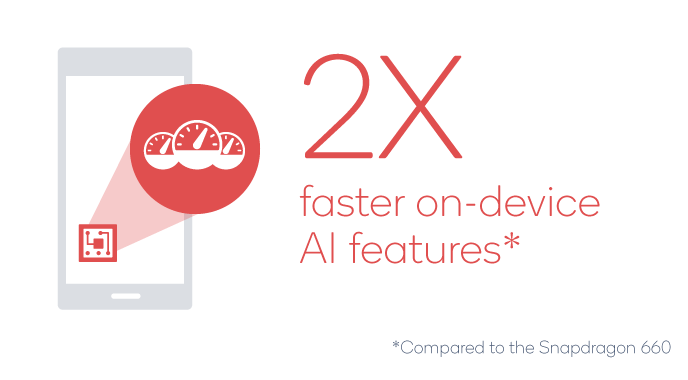 The overall AnTuTu score for the Snapdragon 730G is 222,538 points. The non-gaming SoC comes in at second place with 213,113 points and the Snapdragon 675 defeats the Snapdragon 710 to claim the third spot.
The Snapdragon 665, on the other hand, scores much lesser than the Snapdragon 660 in the CPU performance. Its score is 57,939 points which are nearly 10,000 points lower than the previous Snapdragon 660.
The Snapdragon 665 has a higher GPU score though, but it still trails behind that of the newer Snapdragon 670 SoC series. Its overall score is 125,092 points.
Clearly Qualcomm has made some improvements to their SoC lineup and made them for the long run and we can surely see these SoCs being used on mid-ranged and budget smartphones throughout this 2019.
Do check out:
😎TechnoSports-stay UPDATED😎