Finally, Lenovo makes a move to bring a cool Yoga Book C930 with E Ink dual display at this IFA 2018
After being a bit low on the Yoga Book series, Lenovo finally strikes a goal at this IFA 2018 with the new Yoga Book C930. It's hard to explain just what the Yoga Book C930 is. It's a laptop, but half of it has an E Ink display in place of a physical keyboard with haptic feedback when you type.
Two years after the original Yoga Book was showcased at the IFA 2016, Lenovo has updated its Yoga Book range with the new C930.
Brave frontiers in computing: new dual-display Yoga Book with E Ink just unveiled in Berlin. #LenovoTechLife #IFA2018 Details: https://t.co/YTQdhbJp0I https://t.co/0Kew8dZ8cL
Well, Lenovo is always known for its uniqueness, which was missing until the advent of Yoga Book C930. It is one of the best laptops launched at the IFA 2018.
The new E Ink has stunned everyone at the event, catching a lot of visitors at the Lenovo booth. This new dual-display is unique is in its own and we will discuss more of it…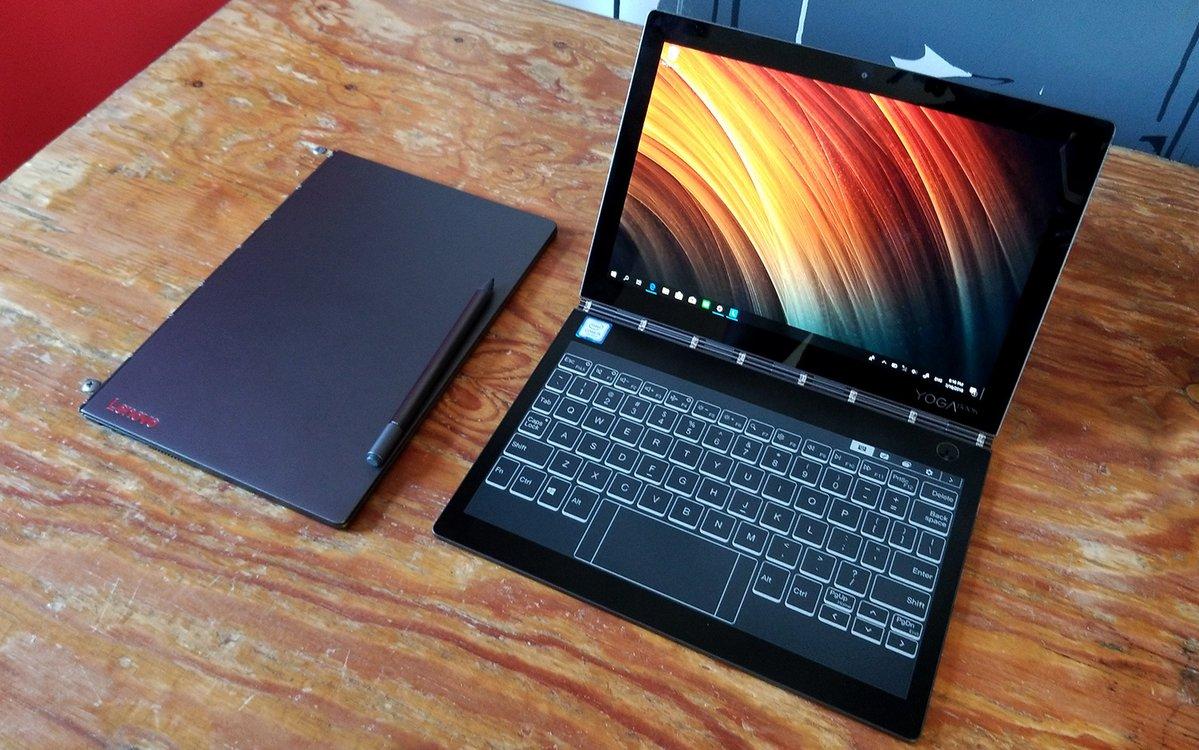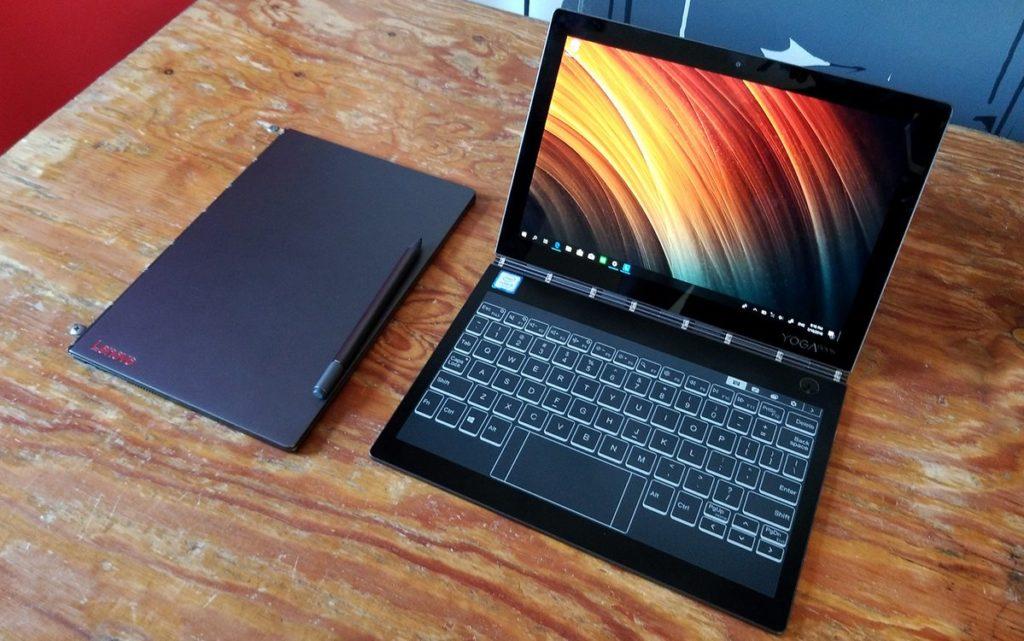 Lenovo Yoga Book C930 Specs:
Processor: 7th-Gen Intel m3-7Y30 or 7th-Gen Intel i5-7Y54
OS: Windows 10
Dimensions: 10.25 x 7.06 x 0.38 inches (260.4 x 179.44 x 9.9 mm)
Weight: 1.71 pounds (775g)
Displays: 10.8-inch (2560 x 1600) LCD IPS touchscreen and 10.8-inch (1920 x 1080) E Ink
Memory: 4GB RAM, up to 256GB SSD
Battery: 35.8Wh, up to 8.6 hours
Other features: Wacom Active Pen with 4096 pressure levels, two USB 3.1 Type-C ports, fingerprint sensor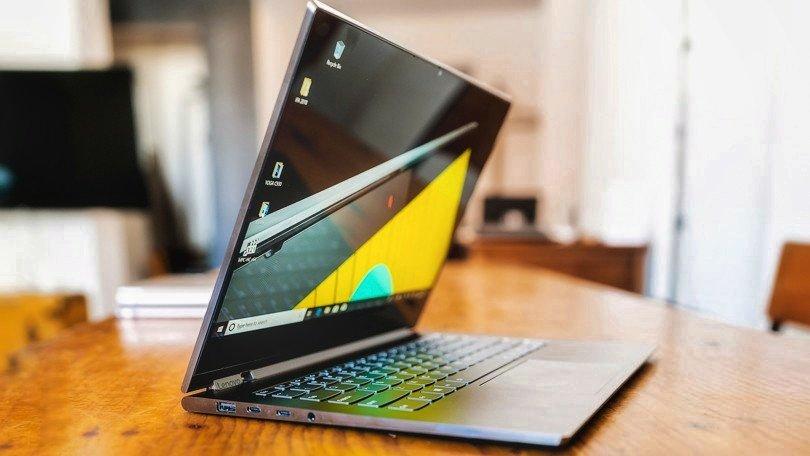 Lenovo Yoga Book C930 as a whole
The new Yoga Book C930 is light, unique and productive. Though having a dual-display it just weighs 790 grams and is to carry.
It's a Windows 10 device with 7th-Gen Intel processors that should be able to keep up with light computing needs. The new Yoga Book C930 comes with up to Intel Core i5 processor, though RAM is limited to 4GB LPDDR3  with up to 256GB PCIe SSD storage. The base variant will offer Intel Core M processor.
It has a 360 "watch band" hinge that allows you to flip it all the way around into a tablet mode, so it's also a tablet. You can use it like any Windows tablet with support for a pen. You can jot notes on the E Ink side or read and mark up PDF documents. The device packs in a 35.8Wh battery which should last up to 8.6 hours.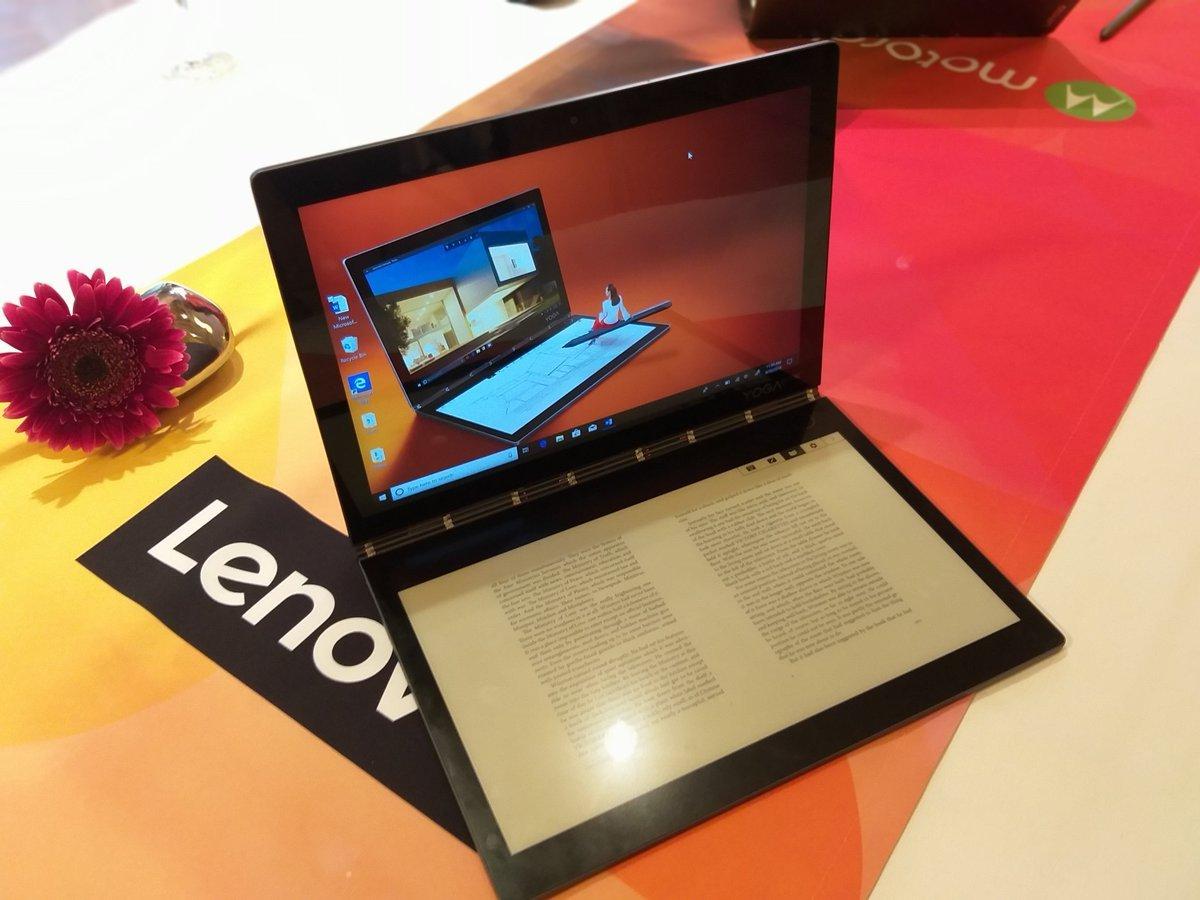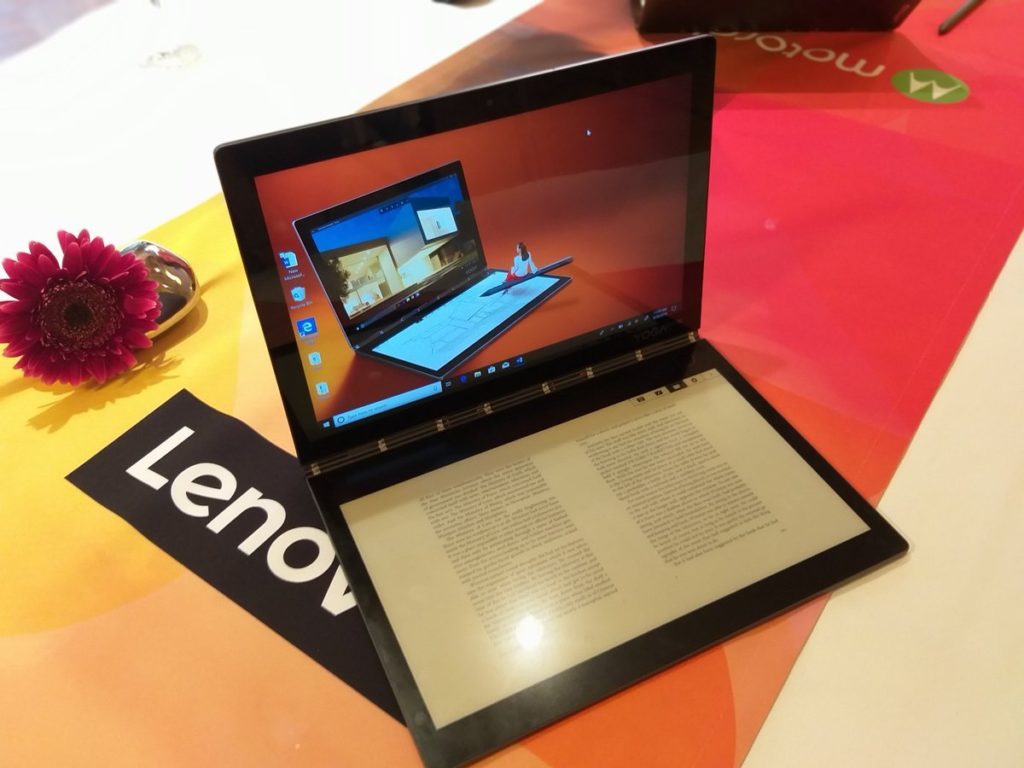 The E Ink Display
The E-ink display can be used in multiple ways. One can read PDFs when they have converted this into a tablet. The Yoga Book also functions as a tablet and one can simply turn the LCD display all the way to one side 360-degrees to only read on the E-Ink display.
The E-ink display space can also be used as a notepad to doodle, draw, etc via the Active Pen from Lenovo. And a user can also switch the E-ink display back to a 'digital keyboard,' and type on it as they would on a traditional laptop.
Lenovo has added to the keyboard this time is haptic feedback and audio sound, which are similar to what one experiences when using an actual physical keyboard. Well, the E-ink display is much more power-efficient than the LCD screen and makes it easy to read on.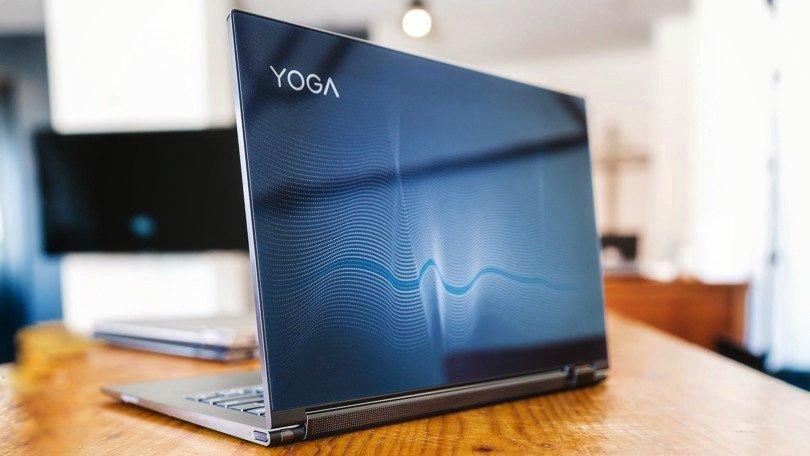 Verdict
Well, the Yoga Book C930 is a classy, unique & productive laptop, though the addition of the E Ink display is unique users may take time to get used to the dual-display.
With a variety of functions and usage, the E Ink display will surely help end-users until you get used to it. Due to the 7th gen Intel processors & dual display, you may feel some lag, especially with the E Ink Display.
In this modern era its pointless of using the old 7th gen stuff into something that's the most unique currently in the world. But, Lenovo has promised to use the latest 8th gen Y-series launched recently in the next edition, which may take some time to appear… Also, that model will have the option LTE connectivity.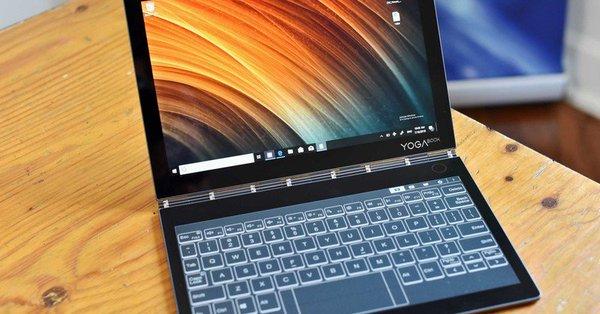 As for now, with a base price of $999 the Lenovo Yoga Book C930 will hit the market. Unlike from last year, this year Lenovo has Yoga Book to be a premium Windows Table cum laptop, instead of mixing things up with the addition to Android.
With the Yoga Book, Lenovo will give a tough competition to its competitor Microsoft Surface Book. But yeah, they need to fix issues, make it faster and launch this classy & unique product to the market…
Do check out: ASUS Zenbook Pro 14 with Intel Core i7-8565U is here
TechnoSports-stay UPDATED 🙂