Chinese tech giant, Xiaomi, has come up with two patents that will definitely excite you. Let's have a look at both of them here:
Smartphone design with detachable rear camera layout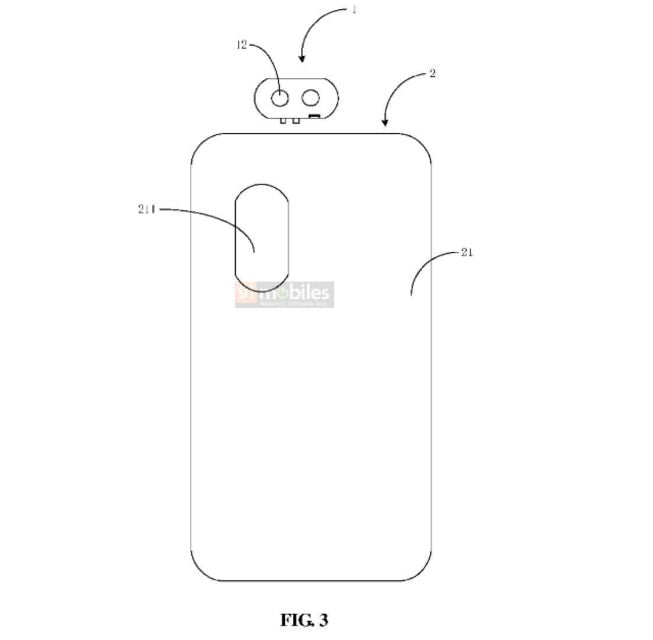 According to reports, Xiaomi has filed for a patent of a smartphone design in which we can detach the back camera module of the device. The smartphone screen in the image has a full display upfront. That means, there is no space for the front camera module.
We think that the detachable back camera module could be moved to the front for selfies with the aid of a few attachments. Though the images don't tell how exactly would that be possible. Yet, one would expect that Xiaomi will make it possible by using magnets. The camera module comes in two shapes: One is a pill-shaped dual-camera layout while the other one is circular with a cut-out for four sensors.
- Advertisement -
Smartphone manufacturers are trying to innovate with smartphone bodies. A few months back we also saw Oppo coming out with a patent of detachable cameras. Should we expect more like these in the future?
Also read: List of smartphones powered by MediaTek Dimensity 800U SoC
Smart glasses with detection & therapeutic properties
Xiaomi Mobile Software Co. filed for a patent "a smart glasses and glasses case." This smart glass can emit therapeutic signals like phototherapy signals and sound wave signals which are beneficial in treating a few brain diseases, mental diseases (for example, depression or anxiety), or eye fatigue.
Also, the electromagnetic waves which are emitted can promote blood circulation in the brain. All of the details of the product can be figured with this patent but we can tell that there is a possibility of a speaker or sound transmission technology. Even though this product looks sound but Xiaomi won't be the first company to come out with smart glasses. Huawei's Gentle Monster Smart Glasses are already present in the market.
- Advertisement -