Top 10 clubs with the highest shirt sponsor income: The modern game is dominated by those with the biggest spending power. To cope with the rising transfer expenses and player salaries, clubs need to resort to methods other than ticket income, TV rights, and sponsorships. 
But, the football jersey has now become a very prominent source of income for clubs, with clubs earning hundreds of millions through their outfitters and the sponsors who pay to get their logos on the jerseys. Some of these sponsors actually share ownership with the club, such as in the case of Juventus (both Jeep and Juventus are owned by the Agnelli family), Sassuolo (Mapei) or Fiorentina (Mediacom).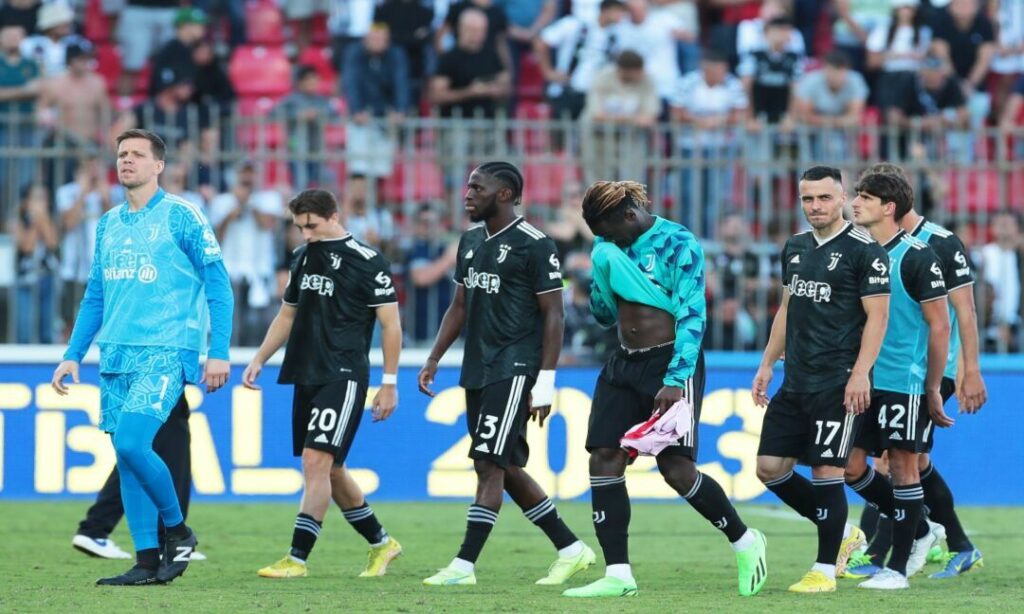 In the same way, PSG is sponsored by Qatar Airways, both of which are owned by the Qatari State's Qatar Investment Authority.
- Advertisement -

Top 10 clubs with the highest shirt sponsor income: Who leads the list?
Real Madrid – 190m euros (120m euros from Adidas, 70m euros from Fly Emirates)
Barcelona – 183m euros (105m euros from Nike, 70m euros from Spotify, 8m euros from Ambiligh TV)
Paris Saint-Germain – 168m euros (80 from Nike, 70 from Qatar Airways, 18 from GOAT)
Manchester City – 167.5m euros (76m euros from Puma, 79m euros from Etihad Airways, 12.5m euros from Nexen Tire)
Manchester United – 159m euros (104m euros from Adidas, 55m euros from TeamViewer)
Chelsea – 130m euros (70m euros from Nike, 60m euros pending either Infinite Athlete or Riyadh Air)
Arsenal – 128m euros (71m euros from Adidas, 47m euros from Fly Emirates, 10m euros from Visit Rwanda)
Bayern Munich – 110m euros (60m euros from Adidas, 50m euros from Telecom)
Juventus – 110m euros (55m euros from Adidas, 45m euros from Jeep, 10m euros from CyGames)
Liverpool – 91m euros (35m euros from Nike, 47m euros from Standard Chartered, 9m euros from Expedia)
Barcelona and Real Madrid still lead the list of the top 10 clubs with the highest shirt sponsor income. They are two of the clubs with the most supporters worldwide and attract sponsorship deals of the highest value across the globe. 
- Advertisement -