Indian Company Innovate Contactless Elevator Button Panel – "Sparshless"
Technological advancements help us to tackle worse situations and the COVID-19 pandemic is a disease which shall prevail between us but we have to help contain it. Work is returning back to its normal state slowly and in every office, lifts are used and everyday usage can spread the disease even if one guy touches the elevator button.
So, an Indian company – TechMax Solution has introduced an innovative product, to what they have named Sparshless (contactless). So it is basically a touchless lift panel that can be used easily even without actually touching it. The demo is shown in the video:
Lift panels are needed in any apartments, malls, offices, hospitals and more places, so the application of this technology has a lot of scope. Instead of disinfecting the lift everyday, if this kind of approach is taken then obviously, we can stop the spread at least to an extent.
- Advertisement -

When we are slowly accepting that COVID-19 will prevail among us, so we need to find its solution as well. Sparshless lift panel can be installed on your existing elevators as well. It is a "Make in India" project as its fully Designed, Developed and Manufactured in India.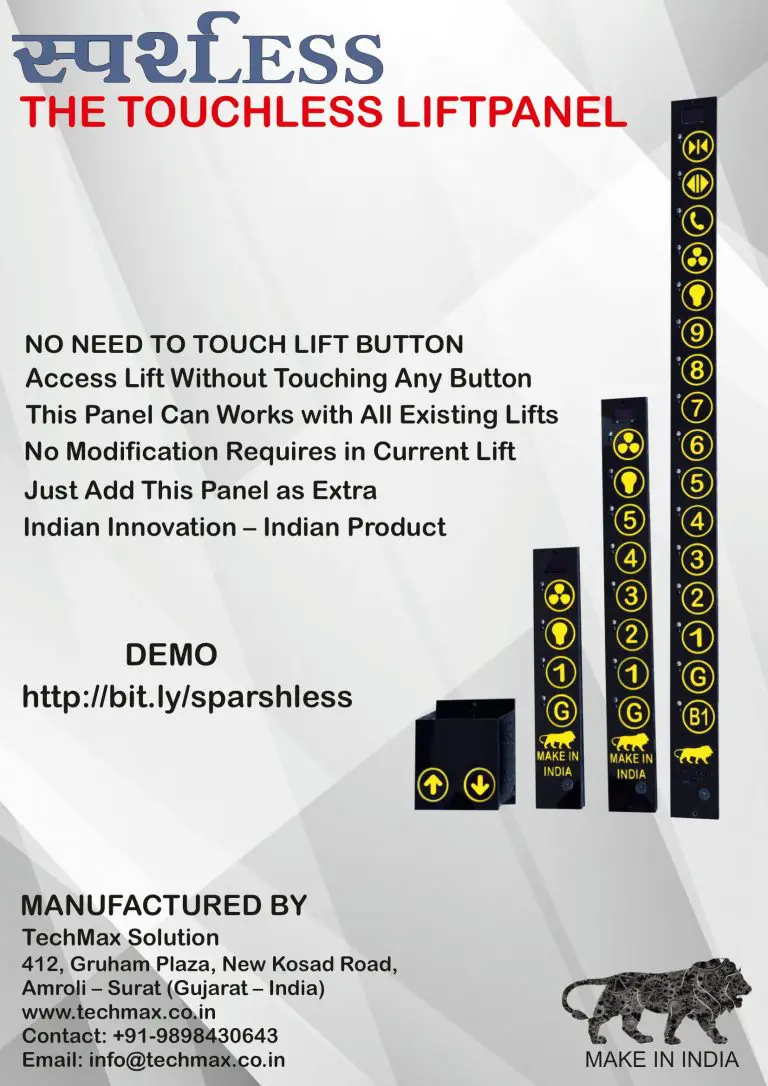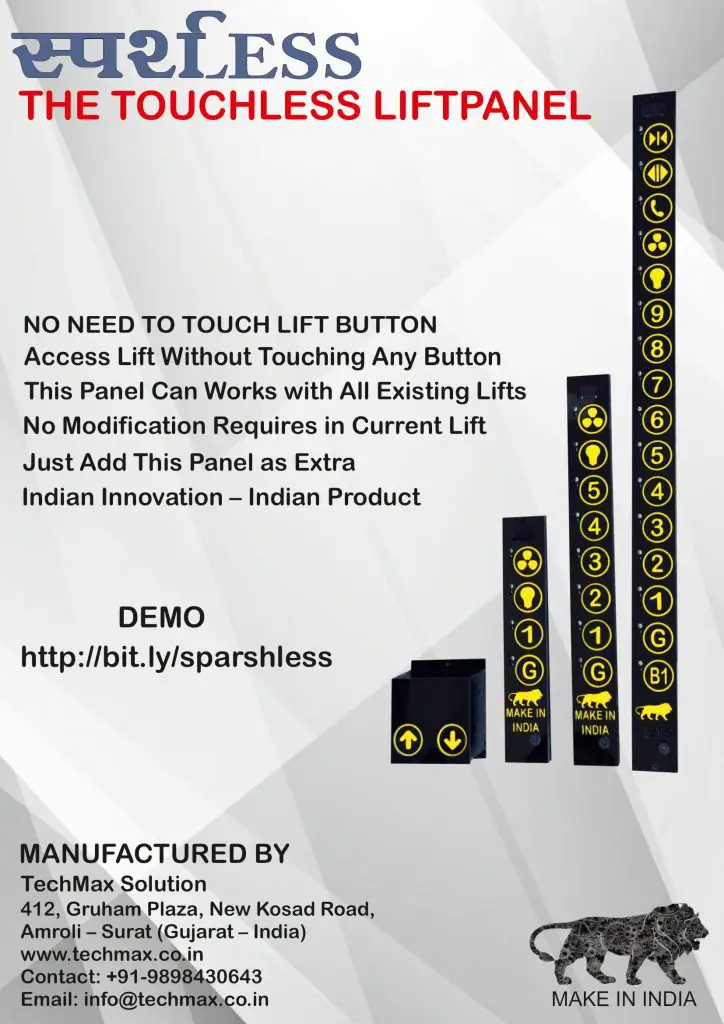 How It Works?
Outside Unit Install nearby Current Outside Elevator Unit, you just need to put hand below Unit and Lift Comes. Sparshless Inside Panel Install nearby Current Inside Elevator Panel, you just
need to point your finger from a distance of 15-20 mm.
Also, your Current Elevator Panel's works same time, Sparshless don't disturb current Panel, you can still use your old panel by touching it. There are Total 4 products in Sparshless Catalogue, For inside panel there are varients of
14 Button Touchless Lift Panel,
8 Button Touchelss Lift Panel,
4 Button Touchless Lift Panel.
For outside there is one unit, through that, you can call elevator-lift without touching it. The pricing of the Sparshless is given here: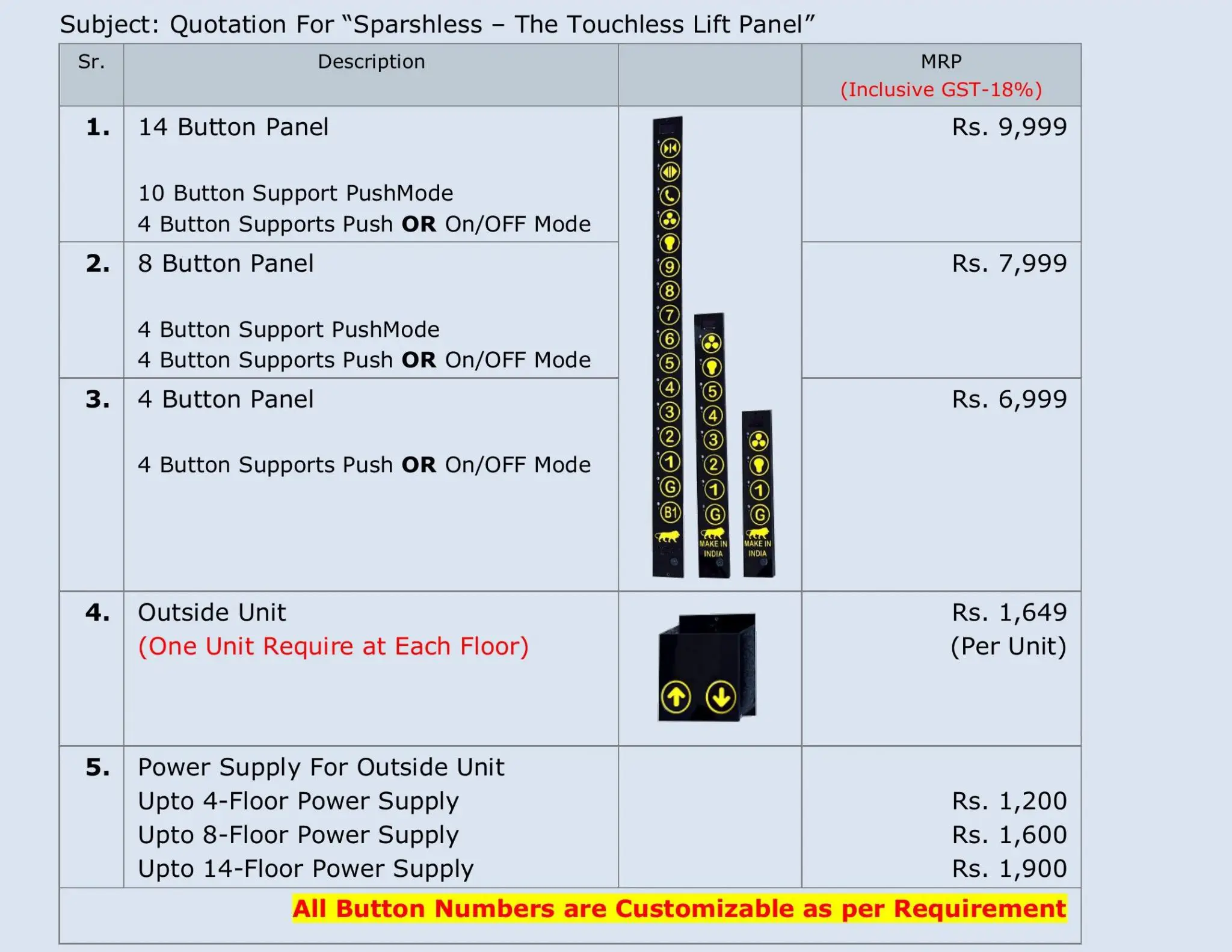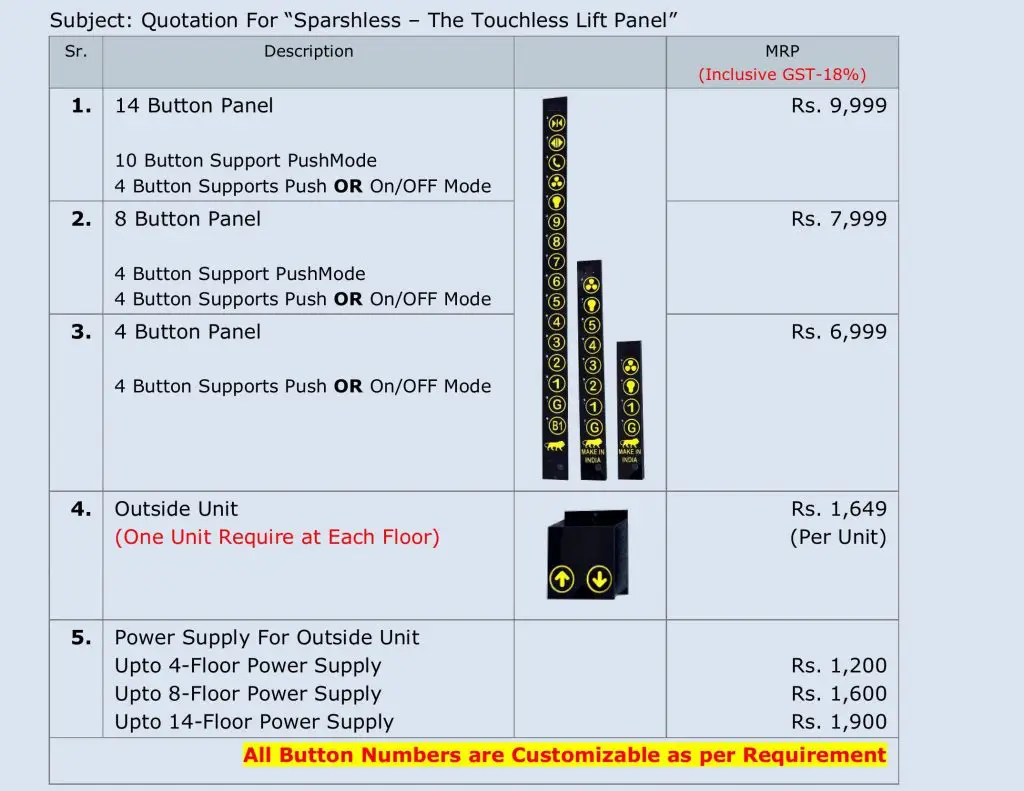 Head over to techmax.co.in to know more about the product and get contact info if you need Sparshless installed on your lift as well.
Do check out:
😎TechnoSports-stay UPDATED😎
- Advertisement -