Famous tipster ZACKBUKS has revealed new information which will be very handy. He is popular to disclose information related to Sony Xperia smartphones and his new post talks about the same company but of another product. He reveals that Sony Xperia might be coming with a new smartwatch. As the post is in the Chinese language, the report suggests that the machine translation from Chinese to English does leave a bit of ambiguity in the air.
The translation of the post goes like this, "As a thing of the past, Sony Strap Bracelet Wena was incorporated into Sony's Mobile Communications division in April 2021, and there may be a future Xperia x Wena linkage, hopefully at home as well [in China]."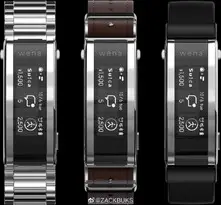 The future Xperia x Wena linkage as translated above gives us a signal of Wena using its smartwatch and smart bracelet with the Xperia-brand image. However, this is just one of the ways to translate. The other way of interpretation of this Chinese post suggests that the Wena product can be easily paired up with an Xperia smartphone. The last part of this post explains that the company might be willing to launch the new product in their home country, that is China.
- Advertisement -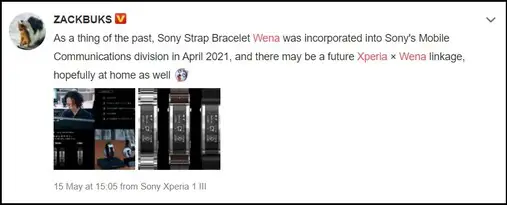 The question still remains whether it is an Xperia Watch or Sony SmartWatch 4. The last time, Sony launched its smartwatch 3 in 2014 and this can be the successor to this series. They will be hoping to disrupt the market with their latest Android 11-based Wear OS.
Also Read:
- Advertisement -