The South Korean giant's new 5nm based Exynos 2100 has changed the reputation of the company, showing how capable it is in making a powerful SoC. Both the Qualcomm Snapdragon 888 and Exynos 2100 are in toe-to-toe to with each other and the new benchmark prove Samsung is ahead of Qualcomm this time.
If you go by CPU/GPU comparison:
CPU: Exynos 2100 and Snapdragon 888 have same CPU cores. They have one ARM Cortex-X1, three ARM Cortex-A78 and four RM Cortex-A55. But the main difference comes in the speed they clock. Exynos 2100 clocks the higher speed of 2.9GHz, 2.8GHz and 2.7GHz respectively compared to Snapdragon 888's 2.84GHz, 2.4GHz and 1.8GHz.
- Advertisement -

GPU: Exynos 2100 comes with Mali-G78 MP14 with 14 cores whereas Snapdragon 888 consist of Adreno 660. Exynos 1080 (239,408 points) had a better AnTuTu benchmark than Snapdragon 865 (236,287 points) but way less than Snapdragon 888. We can assume that Exynos 2100 will decrease that difference. Still, this bout goes to Snapdragon 888.
As per the latest Geekbench 5 score of the Samsung Exynos 2100, it seems Samsung is leading by a healthy margin. The 5nm chip managed to make a score of 1111 points in single-core and a whopping 4016 points in multi-core!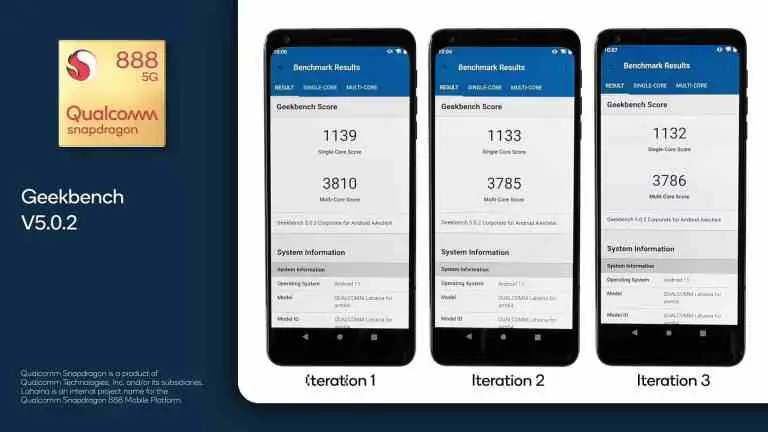 When compared with a Snapdragon 888, the Qualcomm chip managed to make a score of 1139 points in single-core and 3810 over multi-core. The Exynos chip has a healthy lead over Snapdragon in multi-core whereas the Snapdragon 888 chip has slightly better single-core speed.
Even though the differences between both chips are very slender, Samsung has proved that it is capable of making good SoCs, however, the only place it is behind of Snapdragon 888 is in terms of GPU. But, as per latest leaks and rumors, Samsung is working with AMD on it and the results are impressive as well, hope they launch sooner in 2021.
Buy the Samsung M51: https://amzn.to/3creaHd or a Galaxy S21 with Exynos 2100: https://amzn.to/36uPgTz
- Advertisement -