On August 29, 2023, Oppo hosted a launch conference where it presented the eagerly awaited Find N3 Flip. However, the business also unveiled the new Oppo Watch 4 Pro wearable model in addition to the new foldable phone.
The Watch 4 Pro from the Chinese electronics giant has a brand-new design that distinguishes it from its predecessor. Instead of an aluminium alloy frame, it is constructed from 316 stainless steel. To enhance texture and strength, ceramic is used in the base material. Either a silicone or leather strap is included with this model.
The smartwatch has a big 1.91-inch curved AMOLED display that supports LTPO and Always-On displays. The AOD provides full colour as opposed to only black and white. The display has a curved glass top and a 326 PPI resolution of 378 x 496. Without the strap, the model similarly weighs about 52.3 grammes.
- Advertisement -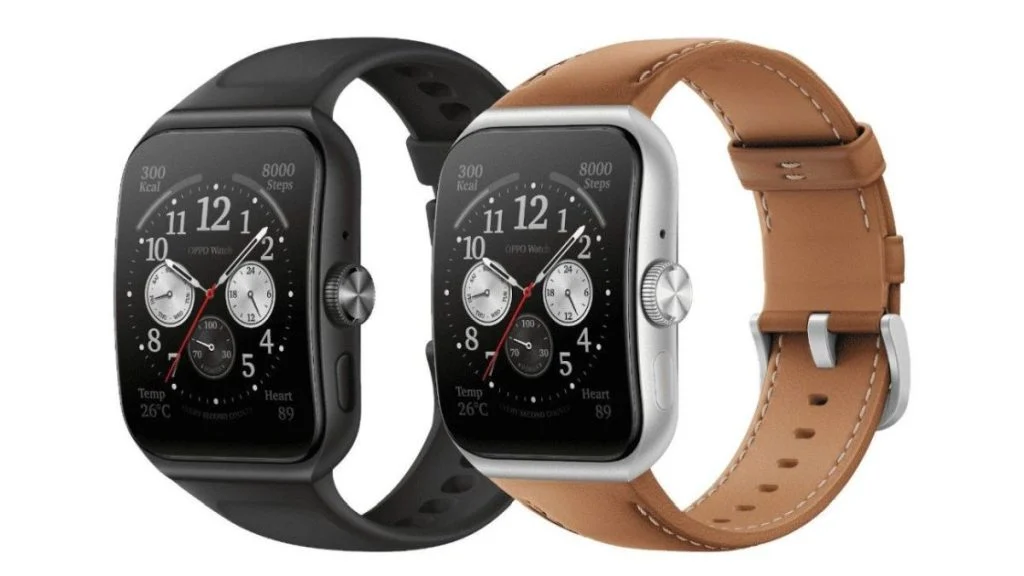 The Qualcomm Snapdragon W5 SoC and the BES 2700 processor are two of the dual chipsets that the Oppo Watch 4 Pro is powered by.
The former would probably handle the work when in high-power mode, and the latter would handle the heavier chores. 32GB of internal storage and 2GB of RAM are also included with these CPUs. The new wristwatch has a number of health-related sensors that can track your heart rate continuously, map your blood oxygen levels, monitor your sleep patterns, and much more.
Additionally, the device can map your stress and provide a risk assessment for snoring as you sleep. It may also alert users to an abnormal heartbeat. The manufacturer states that the watch can run for up to 14 days on a single full charge when used sparingly. Battery life may only last 5 days under conditions of heavy use. Battery life can be extended by up to 24 hours with just 10 minutes of charging, and a full charge takes 65 minutes. Devices running iOS 13 or higher or Android 8 and higher are both supported.
For kids, this gadget has a classroom mode and more than 100 sports modes appropriate for middle schoolers. More than 100 sports modes, Bluetooth 5.0, eSIM support (China Unicom, China Telecom, and China Mobile), ECG analysis, NFC, gesture control, USB-Type C port, 570mAh battery pack, and support for Beidou, GPS, Galileo, GLONASS, and QZSS are among the other noteworthy features.
There are two colour options for the OPPO Watch 4 Pro: Polar Night Black (Silicon) and Dawn Brown (Leather). The former is priced at 2,299 Yuan, or about $315, while the latter is priced at 2,499 Yuan, or about $343. But for those who pre-order, Oppo is selling the new watch for just 2,199 Yuan (approximately $302) and 2,399 Yuan (about $329), respectively.
Also REad:
- Advertisement -