OnePlus really not done with launches and has few a more in the pipeline including the usual 'T' variant of their flagship which is also a mid-year upgrade with almost some minor updates to hardware over the last flagship and this time it is OnePlus 8T which is going to be a mid-year upgrade to the earlier launch OnePlus 8 duo.
Recently OnePlus may have revealed the alleged OnePlus 8T through a rendered image in its software image file of Developer Preview of OxygenOS 11 which is OnePlus' next version of operating system based on Android 11. The image was found in the 'About Phone' section under the name OnePlus_8T.webp which was there apart from images of the OnePlus 8 duo.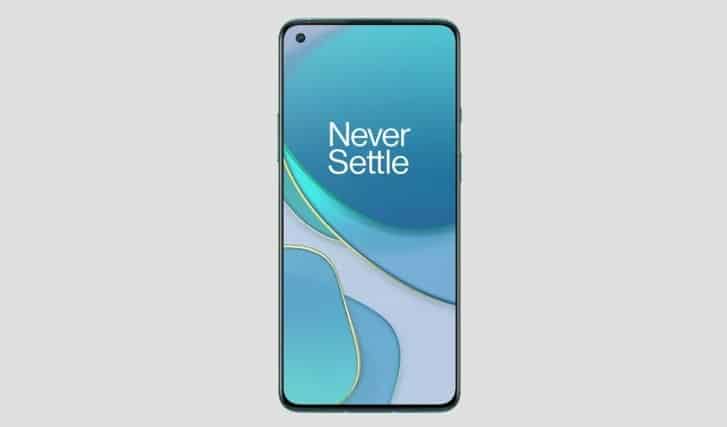 The image gives us a look at the display panel of the alleged OnePlus 8T which looks very much like the OnePlus 8 having a flat display and punch-hole cutout in the top left corner. Interestingly another image shared by a twitter user @TechnoAnkit1 gives us a look at another upcoming device with the same left top corner punch-hole cutout but the display is curved so it might be the other from the duo, the Pro model, and is due to launch imminently.
Apart from the OnePlus 8T's rendered image we also get a look at the new Game Space which can be now accessed both in landscape and portrait mode and offers a bunch of new features such as a toggle for Fnatic Mode, mistouch prevention, screen recorder and it also lets you monitor your phone's battery level and temperature as well. Further, OxygenUpdater has also found some hints to 8K video support for upcoming devices in the updated camera application which would be arriving in the next set of smartphones such as the upcoming OnePlus 8T which is expected to feature a 64MP sensor at the back.
There is certainly no idea about the authenticity of the leak but the leak kinda be true keeping in mind that it's found from OnePlus's own software and usually the 'T' models have the same design as the vanilla models so it might be true but nothing can't be said so I will suggest you wait till few more weeks and we might have complete look at the upcoming OnePlus 8T.