All the big companies such as Tata, Reliance, Adani Group, Amazon and many more step up to help India get over this crisis and fight COVID-19.
As of this moment, India is facing the world's worst COVID outbreak, and we're facing a shortage of sufficient hospital beds, oxygen, ventilators. At this moment, many big companies such as Amazon, Google, Reliance, Tata, Adani Group, Mahindra and many more companies are stepping up amid this crisis.
India has reported over 3 lakh cases daily for the last two weeks and has reached over 4 lakh cases daily past this weekend. 2.42 lakh deaths have occurred due to COVID-19.
- Advertisement -
Google CEO Sundar Pichai has announced $18 million in a donation in the PM COVID Relief Fund, while Amazon has donated 1000 Medtronic ventilators, Microsoft donated 1000 ventilators and 25000 oxygen concentration devices.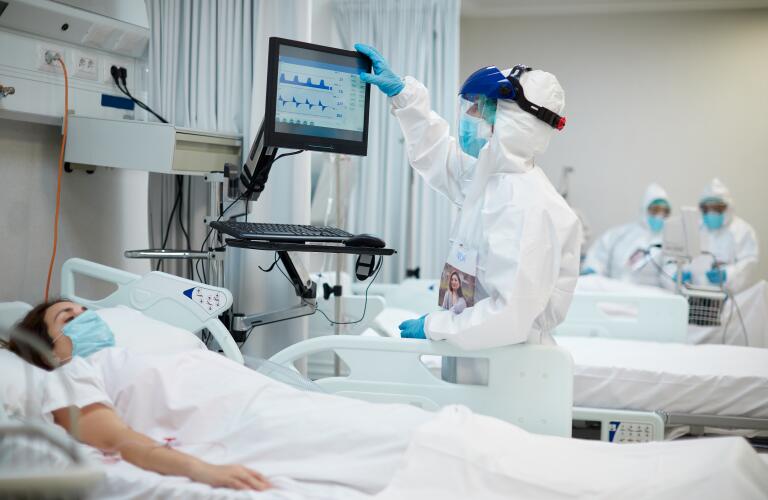 In an attempt to fight the shortage of oxygen supply, Reliance head Mukesh Ambani has made several tweaks in his oil refineries to produce over 1000 tonnes of medical standard oxygen. They've also set up 1875 hospital beds for COVID patients.
India's largest steel producer JSW stopped steel production from producing hundreds of tonnes of oxygen for medical purposes.
Other than that, Wipro CEO Azim Premji transformed one of their IT facility in Pune to a COVID hospital consisting of 430 beds. At the same time, Infosys also set up 100 room COVID hospitals Vedanta set up a hospital in NCR Delhi.
Tata Group has also made 5000 beds available for service for a patient battling with COVID-19, 1000 makeshift hospitals, a 250-bed ICU facility and a 1000 bed Isolation facility. Coal India also showed its support battle COVID by helping to set up 2000 beds, 750 oxygen concentration device and 70 ICU beds.
Mahindra Tech also announced that it would supply all the necessary medical equipment to over 20 hospitals across the country.
In this battle with COVID-19, you are also a warrior, so follow the protocols and guidelines and help the country fight the Corona Virus.
- Advertisement -