Manchester City's quest for young South American wingers sees them add another teenager to their ranks, with the signing of Dario Sarmiento now confirmed. The player becomes the second done deal for the City group after they signed Kayky from Fluminense earlier this month.
While Kayky will arrive in June 2022 due to him being only 17 years old right now, and work permits in England requiring players to be at least 18 years of age, Sarmiento will join the City group this very summer. The teenager plays mainly as a right-winger and came through the Estudiantes academy. He has featured for their first team formally since the 18/19 season. 
Sarmiento will join City for a fee worth $18 million. $6 million will be paid upfront while $12 million has been agreed in the form of bonuses for the new signing. Moreover, Estudiantes will get 20% of any future sales that Manchester City choose to make concerning the player. He has signed a five year deal with Manchester City. 
- Advertisement -

The repeated usage of the City group is due to the fact that Manchester City owns many other franchises to which the young, talented players could be loaned out for development. New York City being one of the main destinations for such endeavours.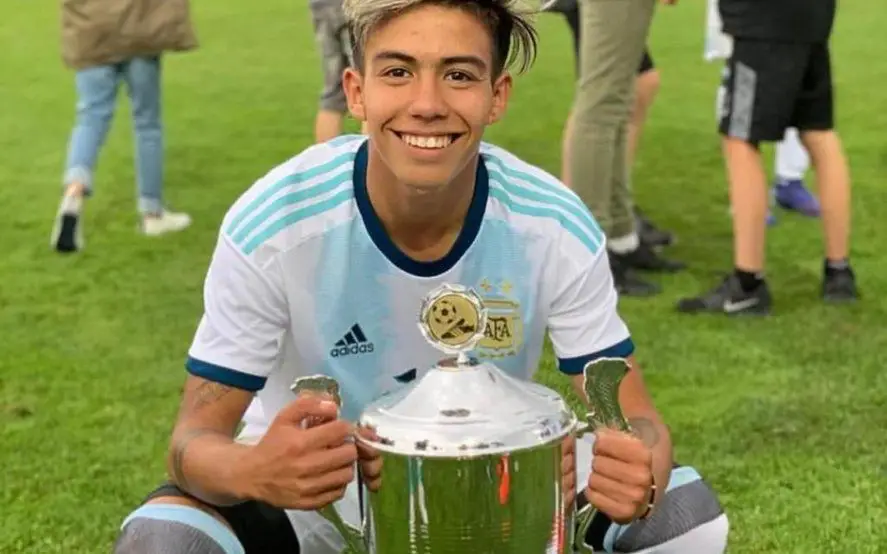 Although the plan hasn't been decided for sure, it will be exciting to see how the player develops under the pressures of a new continent, a new club and the pressures of performing at a big club like Manchester City and the sort of talent that they have among their ranks.
- Advertisement -