Chelsea's Young Prodigy: Kendry Paez
When it comes to identifying young football talents with enormous potential, Chelsea Football Club has consistently proven its knack for spotting future stars. One such sensational discovery is the Ecuadorian wonderkid, Kendry Paez. At just 16 years old, Paez has already etched his name into the annals of football history, breaking records previously held by legends like Diego Maradona. In this article, we delve into the remarkable journey of Kendry Paez and how Chelsea secured his signature, making him one of the most exciting prospects in world football.
Read More: Cole Palmer to Chelsea 2023/24: Tactical Analysis
- Advertisement -

A Swift Move: Chelsea's Acquisition of Kendry Paez
In June, Chelsea made headlines by securing a deal for Kendry Paez, a midfielder hailing from Independiente de Valle (IDV), Ecuador. The transfer, reportedly worth around £17 million, was a strategic move by Chelsea to sign the young prodigy well in advance of his 18th birthday in May 2025. This early acquisition from the same club that produced his future teammate, Moises Caicedo, is already proving to be a shrewd move.
Records Tumble: Kendry Paez's Phenomenal Achievements
Paez's rise to stardom has been nothing short of extraordinary. He made history as the youngest debutant and scorer in Ecuador's top-flight football at the tender age of 15, back in February. In May, he continued to rewrite the record books by becoming the youngest scorer in the history of the Under-20s World Cup. However, the most significant milestone came on a Tuesday night when Paez made his senior international debut for Ecuador against Uruguay. Not only did he become Ecuador's youngest-ever international player, but he also became the youngest South American to start a World Cup qualifier, eclipsing a record previously held by the legendary Diego Maradona. Paez's unfazed display and assist on this occasion showcased his immense potential.
Investing in Talent: Chelsea's Strategic Decision
Andoni Bombin, the head of the academy at IDV, highlighted the significance of Chelsea's decision to sign Paez as an investment in a promising project. In a competitive football market, identifying and securing talent early is paramount, and Chelsea recognized the importance of acting swiftly to acquire Paez's services. The competition for such prodigious talents is fierce, with numerous top clubs vying for the next football sensation.
Kendry Paez vs Uruguay.

Brilliant debut for his country at the age of 16. 🔥🔥
pic.twitter.com/q4br0W0HLX

— N (@Nino12x) September 12, 2023
The Turning Point: Kendry Paez's Breakthrough
Kendry Paez's journey to stardom began when he joined IDV at the age of 11. However, his breakthrough moment came in the 2022 Copa Mitad del Mundo tournament hosted by his club. Paez's stellar performance, including two crucial goals in the final, caught the attention of European clubs, marking the beginning of his meteoric rise.
Chelsea's Keen Eye: Identifying Paez's Unique Talents
Members of Chelsea's recruitment team, including Paul Winstanley, Laurence Stewart, Joe Shields, Kyle Macaulay, and Christopher Vivell, had been monitoring Paez's progress closely. Their connections to IDV expedited Chelsea's move and allowed them to outpace competing clubs, including some of England's biggest names. Paez's unique blend of technical prowess and athleticism made him an irresistible prospect for the Blues.
Maturity and Versatility: Paez's Attributes
Paez's promotion to IDV's first team earlier this year was a result of his maturity and work ethic, both on and off the pitch. Manager Martin Anselmi recognized Paez's ability to adapt and contribute in various positions, further cementing his status as a rising star.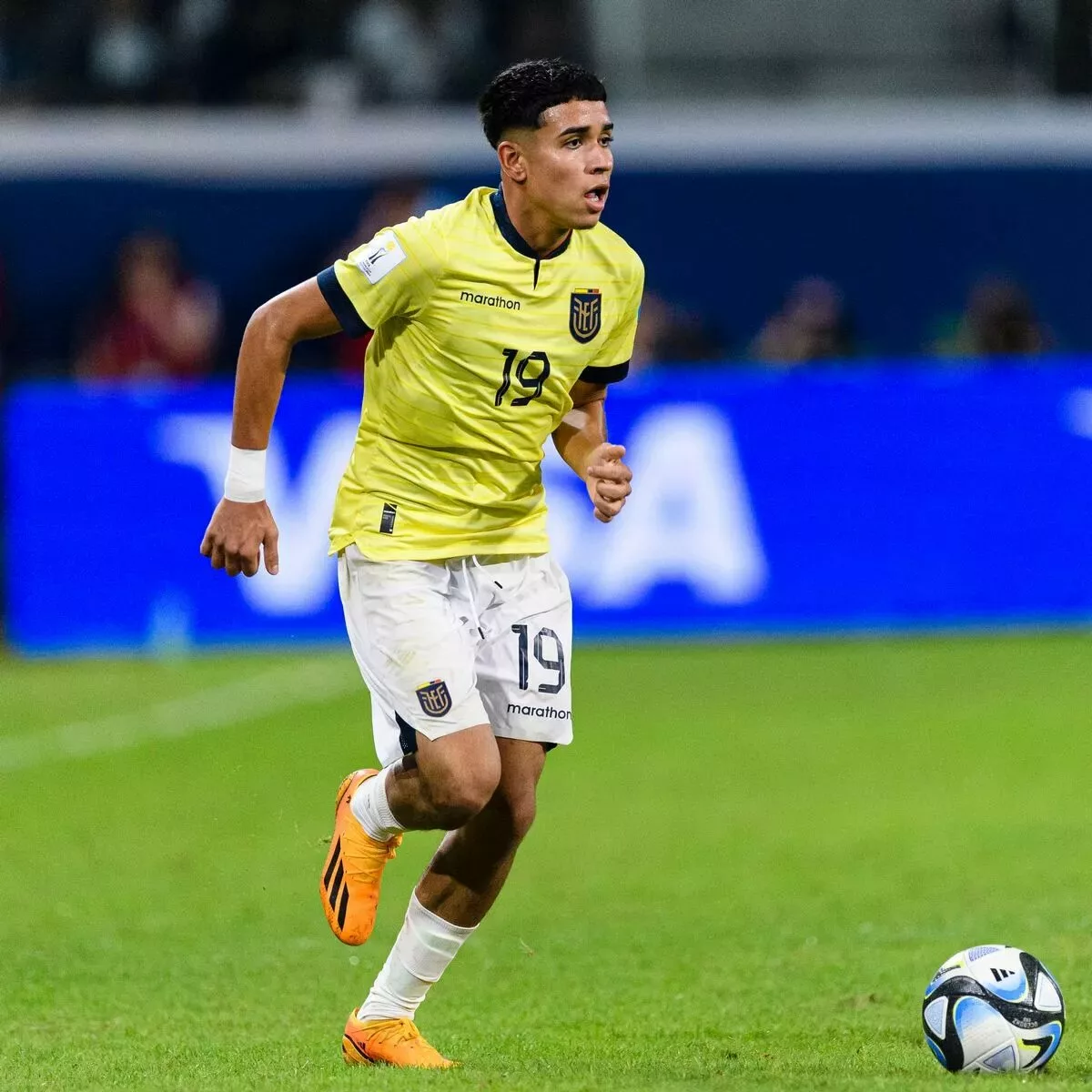 The Mindset of a Future Star
Paez's mentality is just as impressive as his on-field skills. He remains grounded despite his rapid rise to stardom and his imminent move to Chelsea. He continues his education, diligently attending online classes, and maintains a natural and unaffected demeanor. Paez understands that his journey to the top level of European football requires careful steps and hard work.
A Role Model in Ecuador
Kendry Paez's influence extends beyond the football pitch. In his homeland of Ecuador, he is already regarded as a role model for aspiring young talents. His humility and dedication inspire countless children who dream of following in his footsteps.
A Bright Future Ahead
For the next couple of years, Ecuadorian football fans will have the privilege of watching Kendry Paez in action up close. As he prepares to join Chelsea, he will gain invaluable experience playing at the top level in competitions like the Copa Libertadores. All signs point to Paez being a worthy investment for Chelsea, and his journey is just beginning.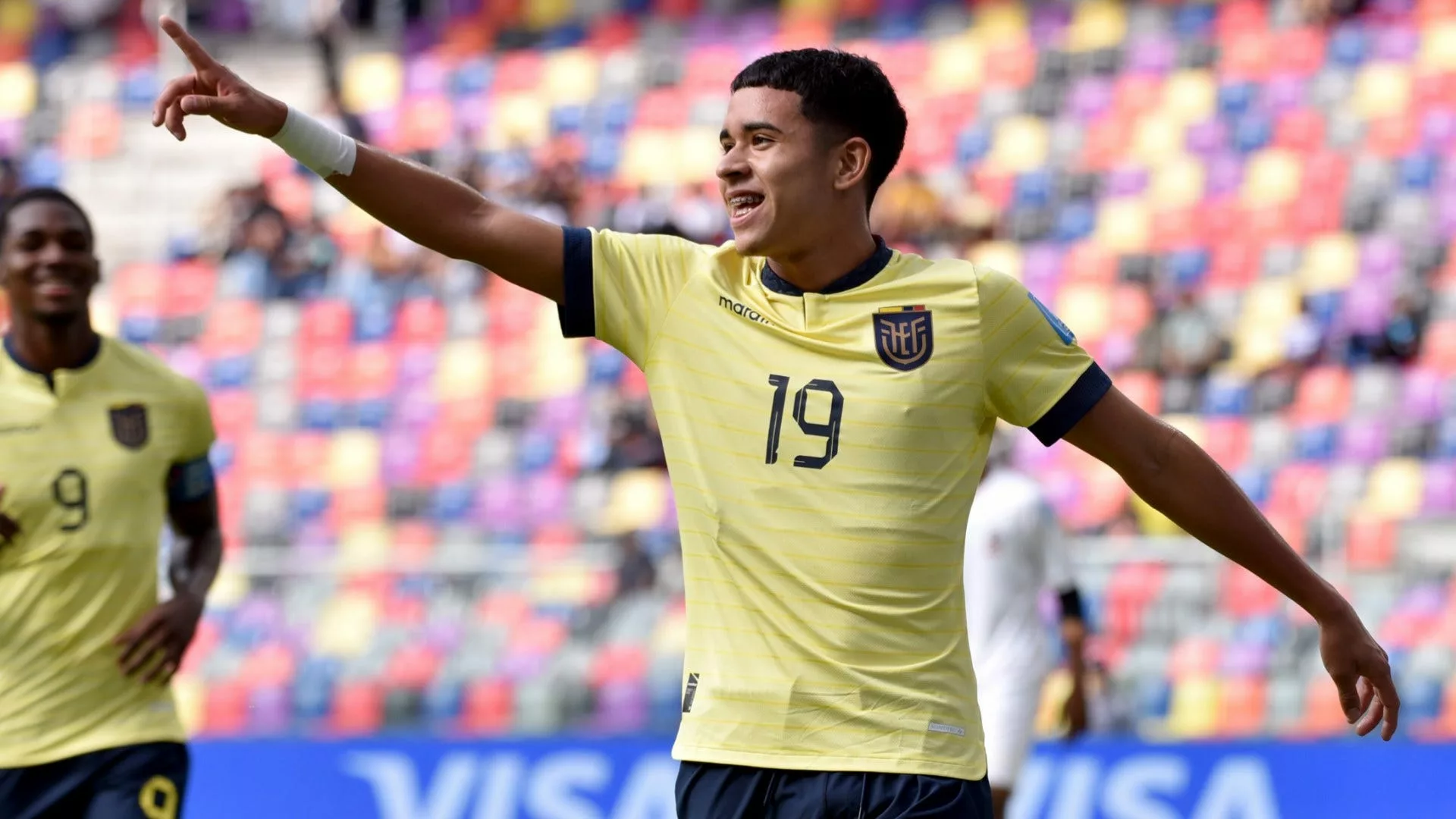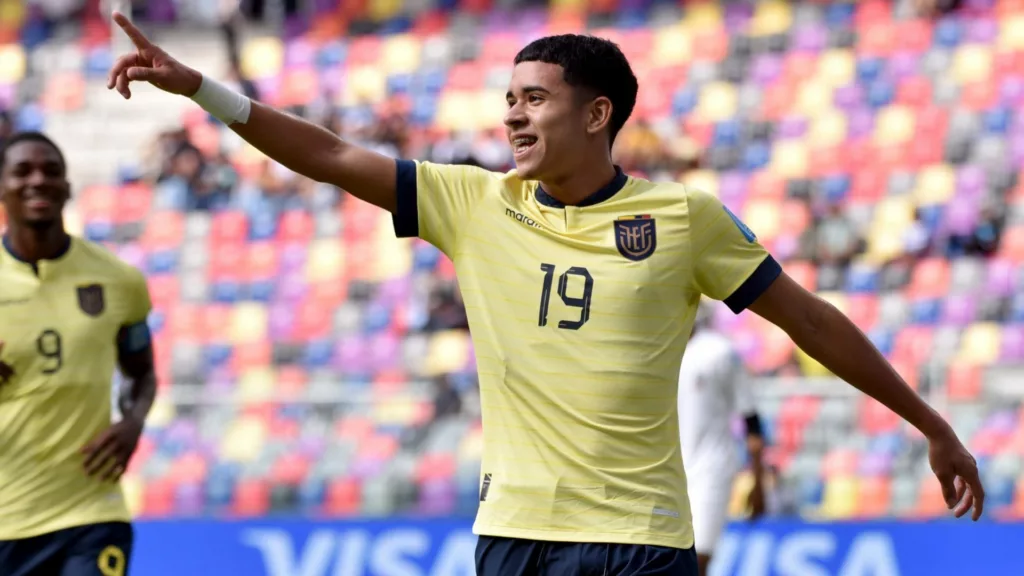 Kendry Paez's journey from Ecuadorian prodigy to Chelsea's future star is a testament to the power of talent identification and nurturing in the world of football. His remarkable achievements at such a young age are only a glimpse of what the future holds for this rising star in the sport. Chelsea's foresight in securing his signature is a move that could pay dividends for years to come. Football enthusiasts around the world eagerly await the day Paez dons the Chelsea shirt and continues to make history in the beautiful game.
- Advertisement -